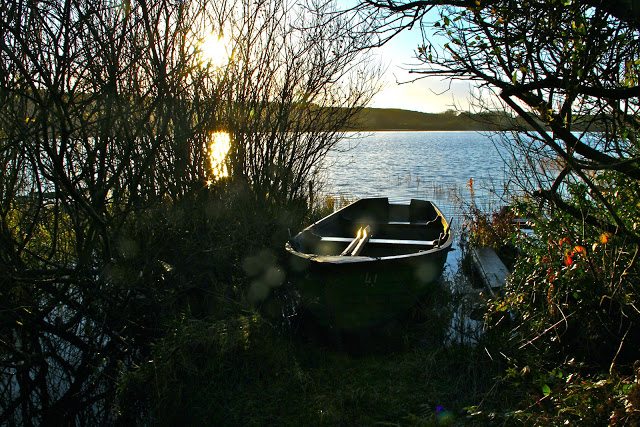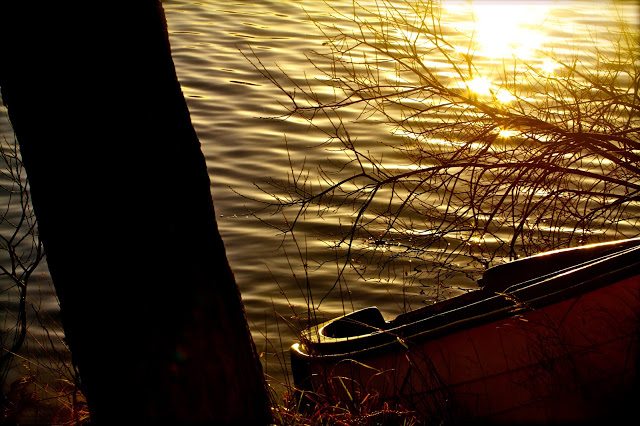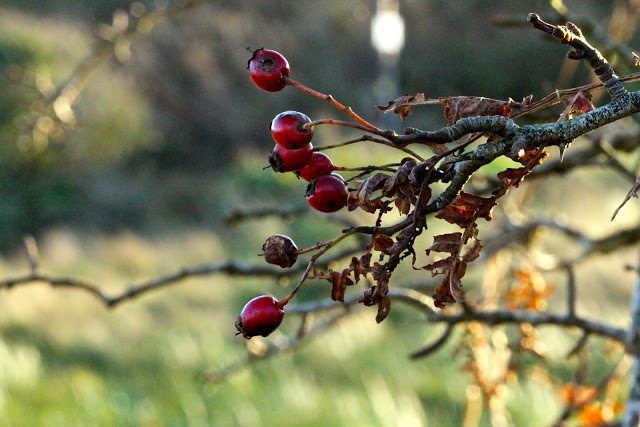 The ice has gone for now and the lake is deserted and quiet. During December last year I walked around its perimeter pacing out the last days of his illness. There was nothing surer than the beginning of the end, and no one could alter it.
Today a daybreak sunbeam spotlights a forgotten pair of oars.  And there he is, the absent fisherman.
His hands resting on his lap. The blanket which warmed his shivery limbs. Reciting the names of his children and grandchildren, touched by his internal picture of each one as they came to mind.
The living, breathing lakeside is a million miles away from that room.  How much he would love to have seen just one more shimmering winter dawn like this!