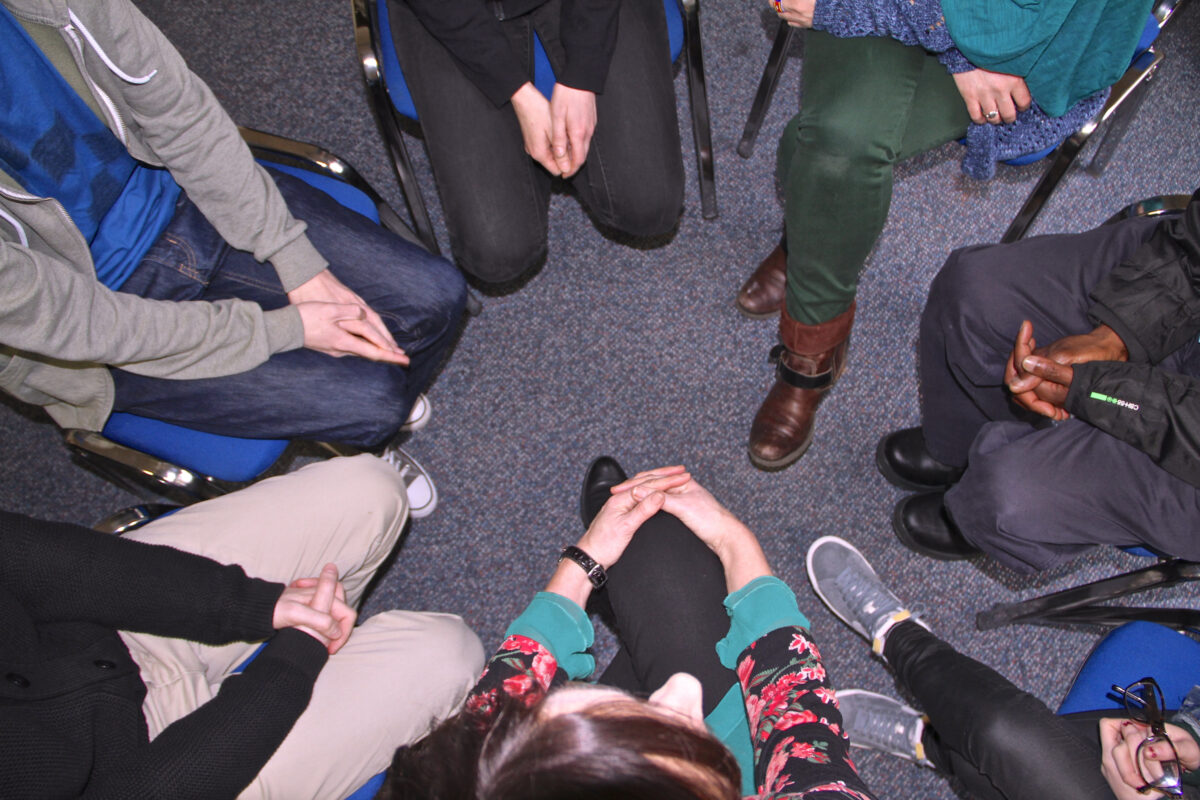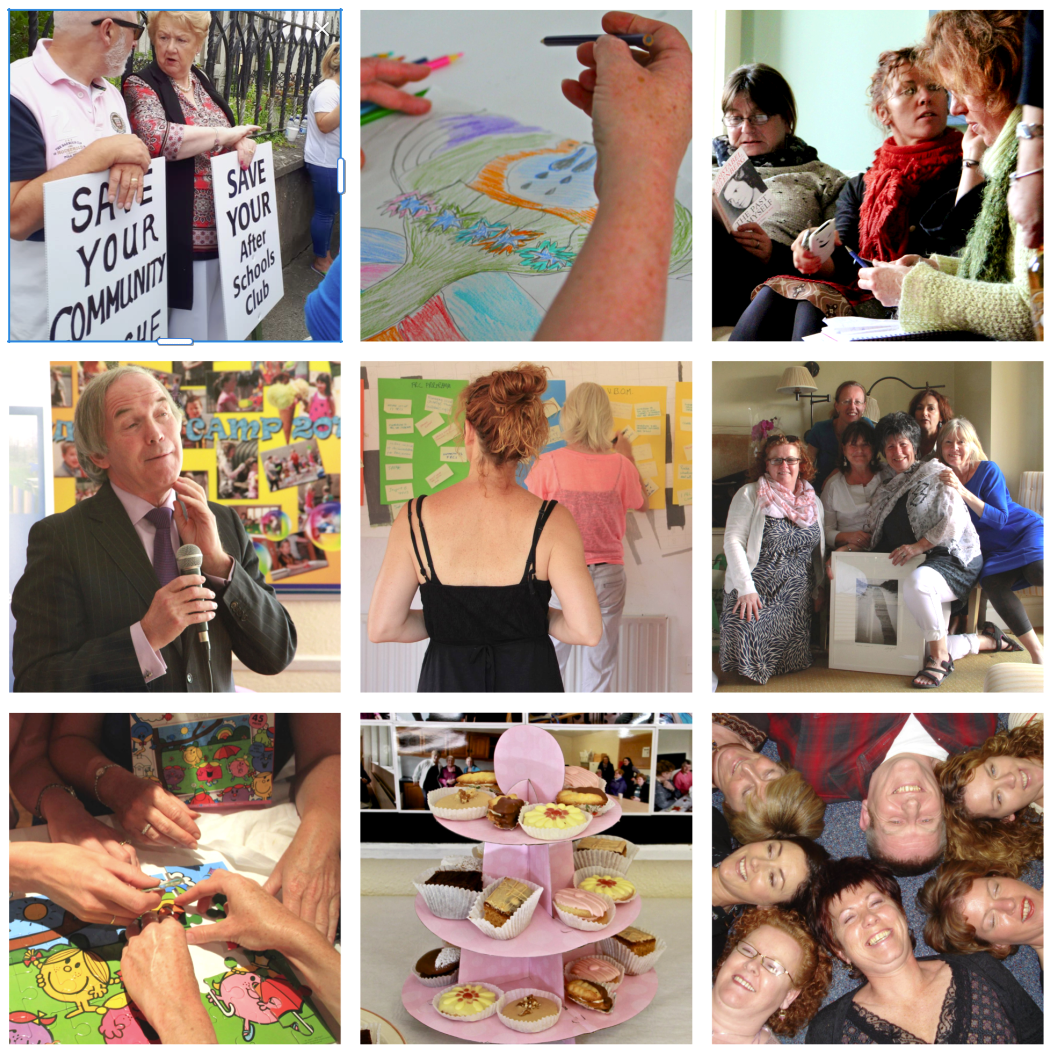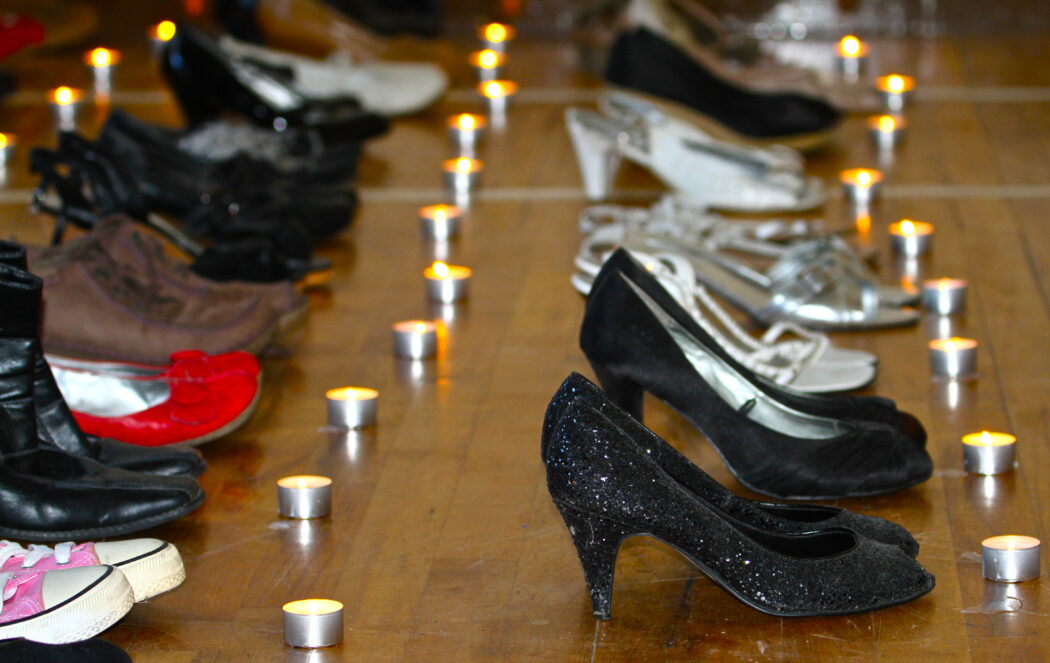 About Framework
Framework was founded in 1994 by Catherine Drea and Glynis Currie. Catherine left the organisation in 2017 to concentrate on her creative work. In 2019 due to ongoing funding cuts and changes in national policy directions, the organisation closed. 
In the beginning
In 1994, in Catherine's kitchen in County Waterford, the name Framework was chosen to create a small, rural based, start-up. Catherine and Glynis both had art backgrounds and wide experience of group facilitation and development work. The concept was that Framework meaning "loose and open, to possibilities" would allow for organic development of an organisation. It also left scope for flexibility in the future planning of their work. In the early years Framework undertook a mix of contracts, work for the Combat Poverty Agency and the Department of Social Welfare. The work was influenced by Catherine and Glynis' involvement in women's development and leadership, their activism, their creative arts practice and their study of community development theory.
Eventually Framework became a charity, employing people all over Ireland. The organisation was core funded by a variety of government departments who were engaged in developing social capital in Ireland following a time of high unemployment and lack of opportunity. The main role for Framework was to be a support agency to Community Development Projects, Family Resource Centres and to undertake green field development in rural towns and villages which had been identified as disadvantaged. Over twenty five years, these projects raised the living standards, community cohesion and employment prospects of many disadvantaged communities who became part of these support programmes from the 1990's onwards. 
The work
Framework worked with communities and organisations in a number of ways. The growing number of staff members all around the country initially built working relationships and trust with community activists and local groups. 
"We worked with individuals and organisations in development, review or in crisis situations and helped them to assess the next steps and to find a way forward. We would look at their situation with them, make recommendations and develop actions to help them to move forward. Sometimes this process was a once-off intervention and sometimes we were committed to working with communities for the longer term."
Areas of work might include any or all of the following:
Project Start–up and Project Development in green field situations
Strategic Planning and accessing funding
Setting up and training voluntary boards of management
Staff Recruitment and employment policy development
Staff Development
Change Management
Employment Training
Development of Terms and Conditions and Good Employment Practice
Enterprise Development
Team Building 
Financial Systems
Administration and Management.
Review and Evaluation
Development of Ethical Policies and Practice
Group Facilitation and Training Programmes in Facilitator skills including introductory and advanced levels.
Community Development, Capacity Building, Social Analysis, Social Research, Community Enterprise, Voter Participation.
Conflict Resolution and Conflict Management
Assisting advocacy groups to build alliances, networks, and policy platforms for their work.
Working with the Statutory Sector to develop appropriate strategies and practices.
Training and the development of Codes of Practice in anti-racism and anti-discrimination practice
The outcomes
Framework staff set up 14 Community Development Projects and Core-funded groups from greenfield situations all over Ireland.
Framework supported 28 Community Development Projects to become sustainable and viable community hubs.
Framework helped to establish a further 30 Family Resource Centres and supported them, their boards, volunteers and staff over many years. 
Framework also carried out consultancy work with at least 28 other community based projects, women's centres, childcare facilities, partnerships and networks.
By the end of the final few years of Framework's support work, 62 community based projects and their boards and managers in the south east, the Dublin region, the midlands and in the border region were being trained, mentored and supported on an ongoing basis. 
From the blog
Catherine moved on from Framework in 2017 and wrote about it in this blog about taking the next steps. She had made this short video in 2006 about the twenty year celebration of women's development in Waterford featuring three local activists; Breda Murphy from the Waterford Women's Centre, Glynis Currie her partner in Framework and Mrs. Christina Ronan who has since passed away. Bonnie Dempsey from Dyehouse Films used her expertise to support the entire process.