Welcome to

Foxglove Lane Studio
Contemplative photography is about exploring intimacy, vulnerability and the mystery of time passing. Taking time to encounter both the love and loss, of land and life. Capturing the light and shade through your own lens.
I'm Catherine Drea, artist, photographer and writer. I follow a practice of contemplative photography and also document the ordinary and the everyday of rural life in Ireland. The images on this page are some of the large macro photographs of lillies I made recently. They featured in an exhibition called From Seed to Blossom, from Blossom to Fruit, in the Imagine Festival 2017.
I like to describe myself as a nature loving feminist and have been an activist for most of my life. I follow my instincts, blending all of the things I love and care about even if they don't quite fit tidily together. There are always connections.
Photography is a very democratic art form. Everyone now has a camera in their pocket. So another part of my work is collaborating with community groups to use photography in creative ways.  Photography enhances their work, helps to tell their story and it's great fun.
I have been blogging since 2011 and the Foxglove Lane Blog has won 4 national awards for Photography and a Silver Award in the Open House/Architectural Journal Competition, London. I never set out to become a writer but I am now also a columnist with a local newspaper, the Waterford News and Star. When asked by the Editor if I would like the gig, I immediately said, "but I'm not a writer." Luckily she thought otherwise and it's been a whole new experience finding a voice as an opinion writer.
I am a Graduate of the National College of Art and Design in Dublin and University College Cork. I spent ten years as a Lecturer in the Waterford Institute of Technology. In 1994, I co-founded Framework-building ethical leadership and practice with Glynis Currie. Over the last 25 years Framework has developed creative methodologies, inclusive facilitation, training and set up and supported community projects all over Ireland. It was a privilege to build an organisation which could contribute something to social change in Ireland.
I somehow found the time to qualify as an Integrative Psychotherapist in University College Cork and completed a Masters in Social Entrepreneurialism (UCC)
I live and work down this long green lane, strewn with ferns, heathers and the spectacular summer foxglove. It's a typical, small, off the beaten track kind of place. Nothing much happens, and yet absolutely everything happens. If I observe it, it becomes part of my work, my blog or simply makes for a happy day.
Yes indeed, you can buy signed prints of any image on this site! I print them here in the Foxglove Lane Studio, up to A2 size and they can be posted anywhere within a few days.
Please contact me here.
---
Join the Foxglove Lane mailing list
On a rainy Sunday in 2011 I posted a photo on the first Foxglove Lane Blog Diaries.
I write about living and working creatively in a rural setting, the mysteries of the natural world and the practice of photography with heart.  When you follow the blog, you will get a regular update to your inbox and a downloadable Guide to practicing Photography with Heart.
Browse the Foxglove Lane Blog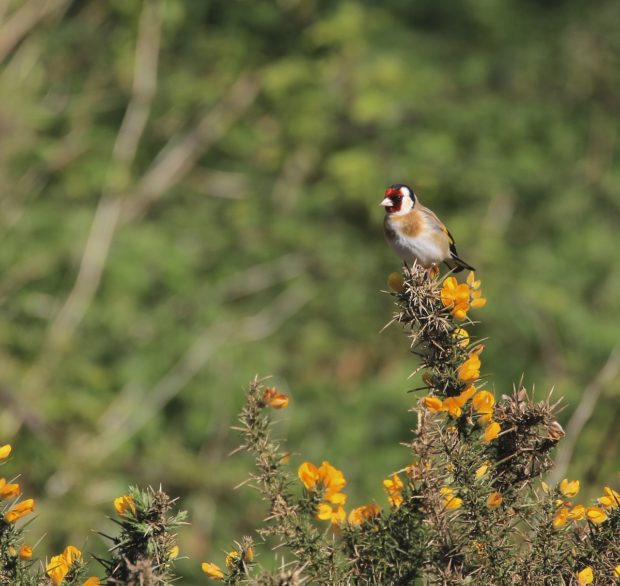 "We need the tonic of wildness…At the same time that we are earnest to explore and learn all things, we require that all things be mysterious and unexplorable, that land and sea be indefinitely wild, unsurveyed and unfathomed by us because unfathomable. We can never have enough of nature." ― Henry David Thoreau, Walden: Or, Life […]