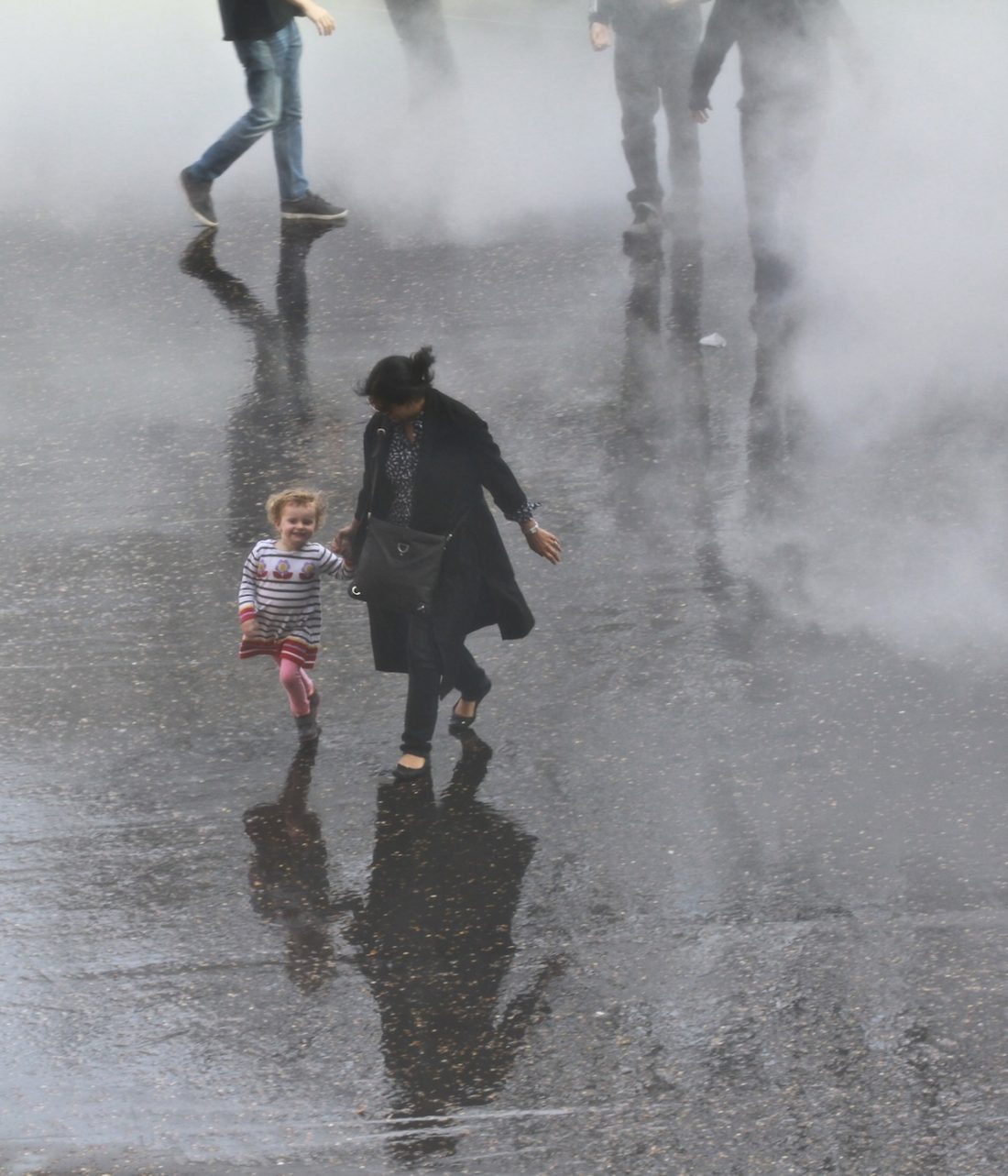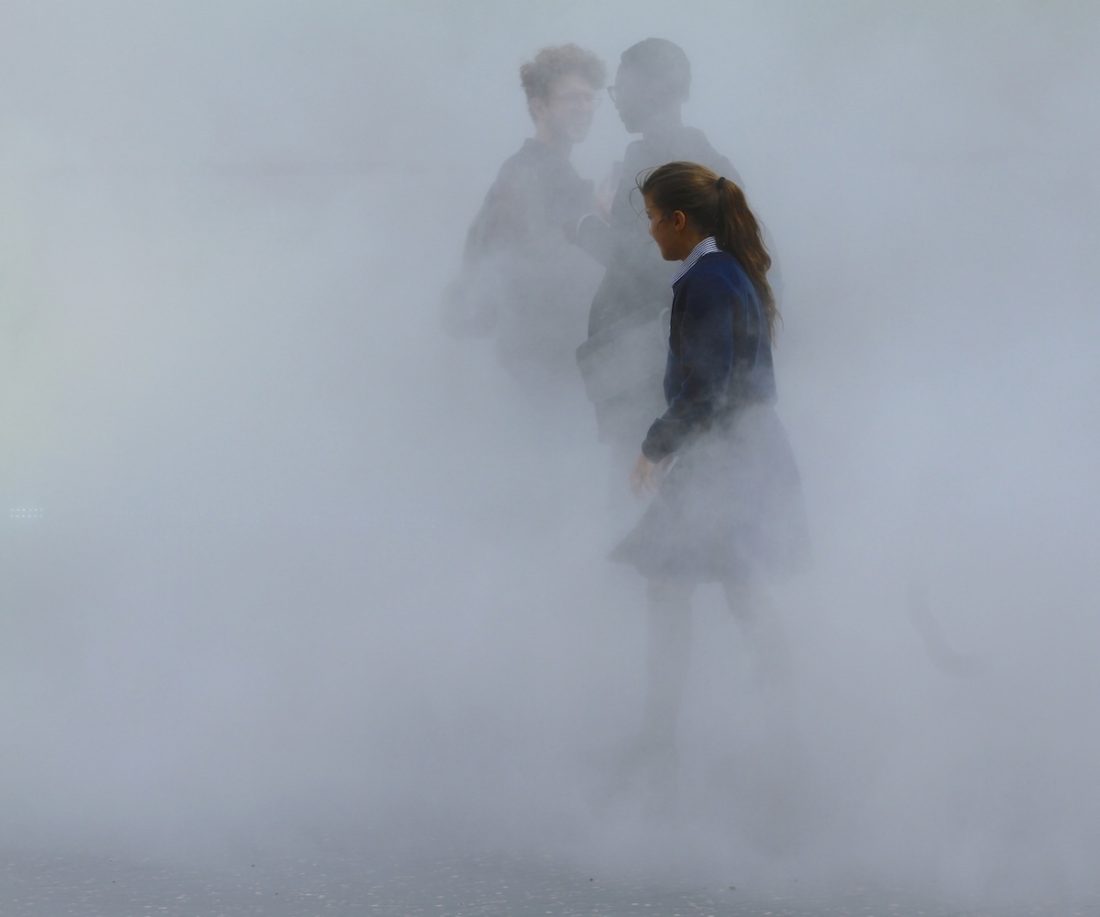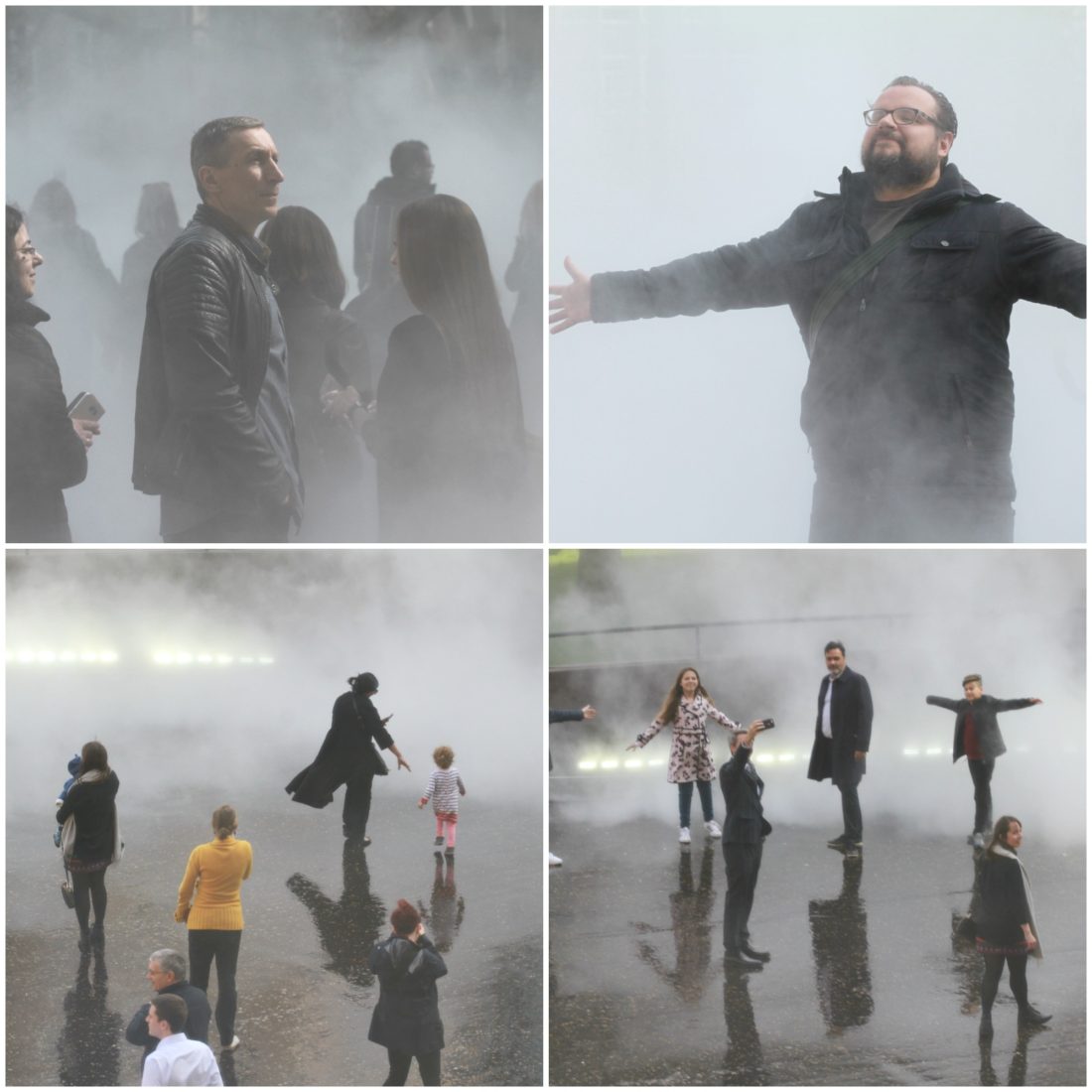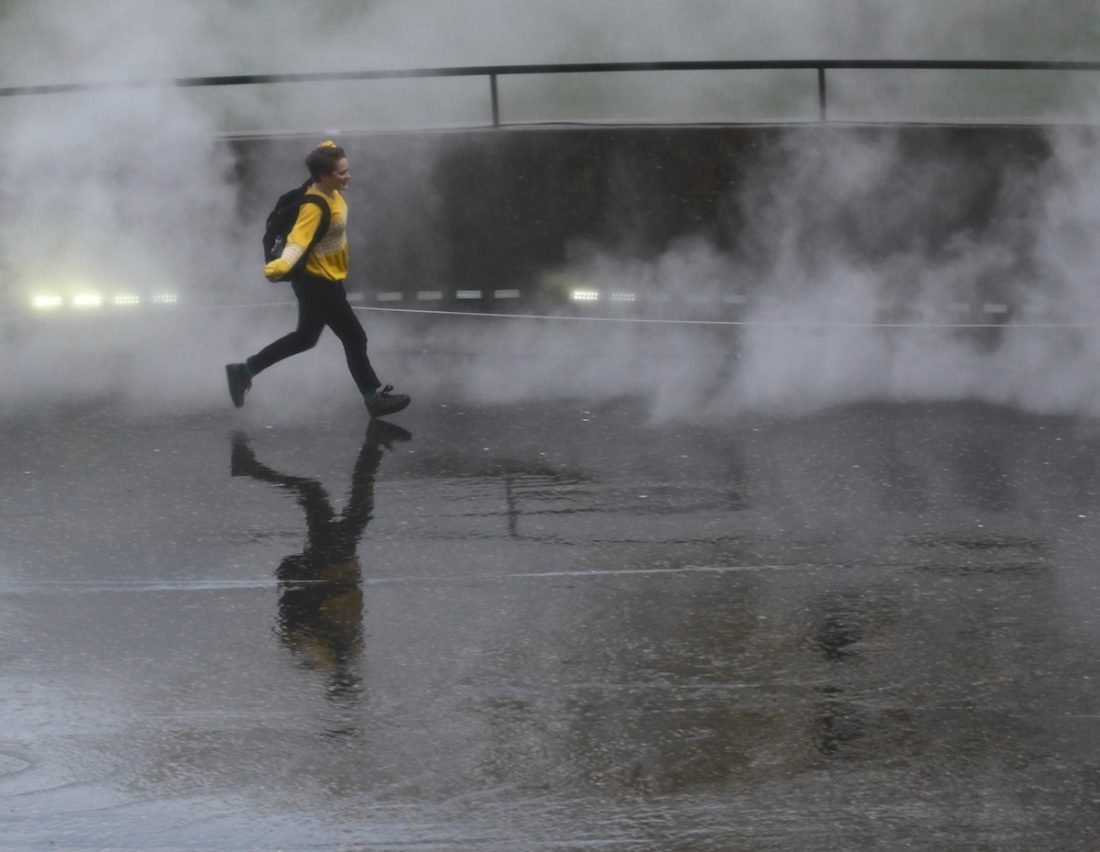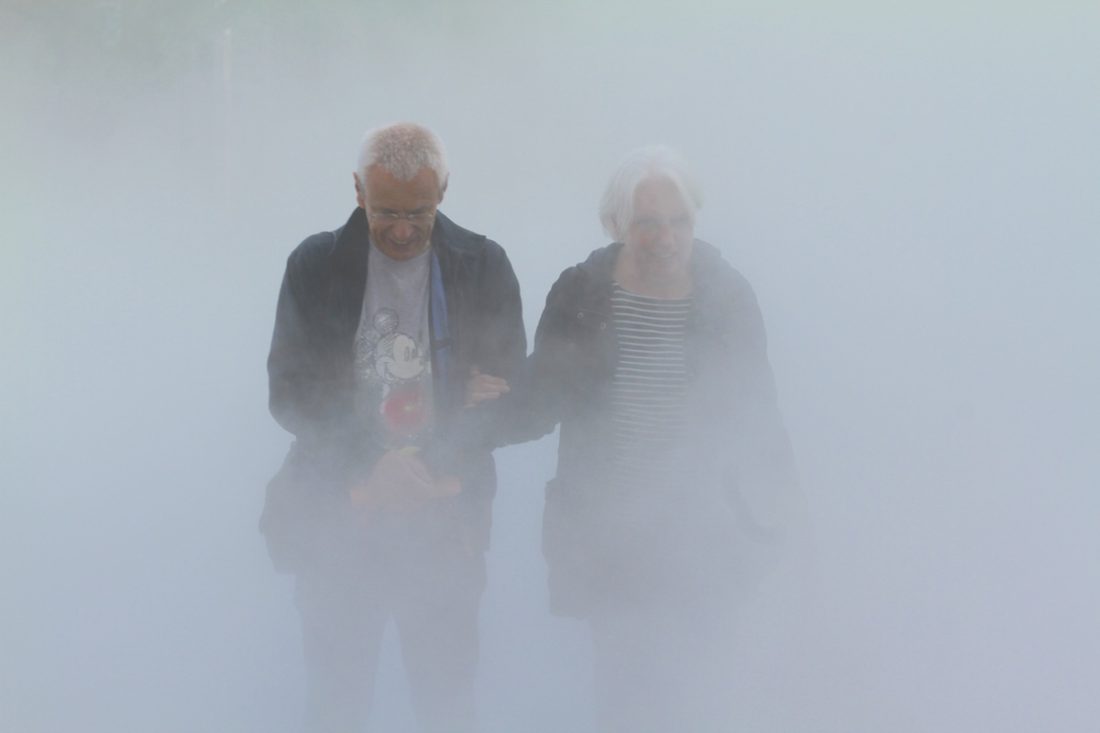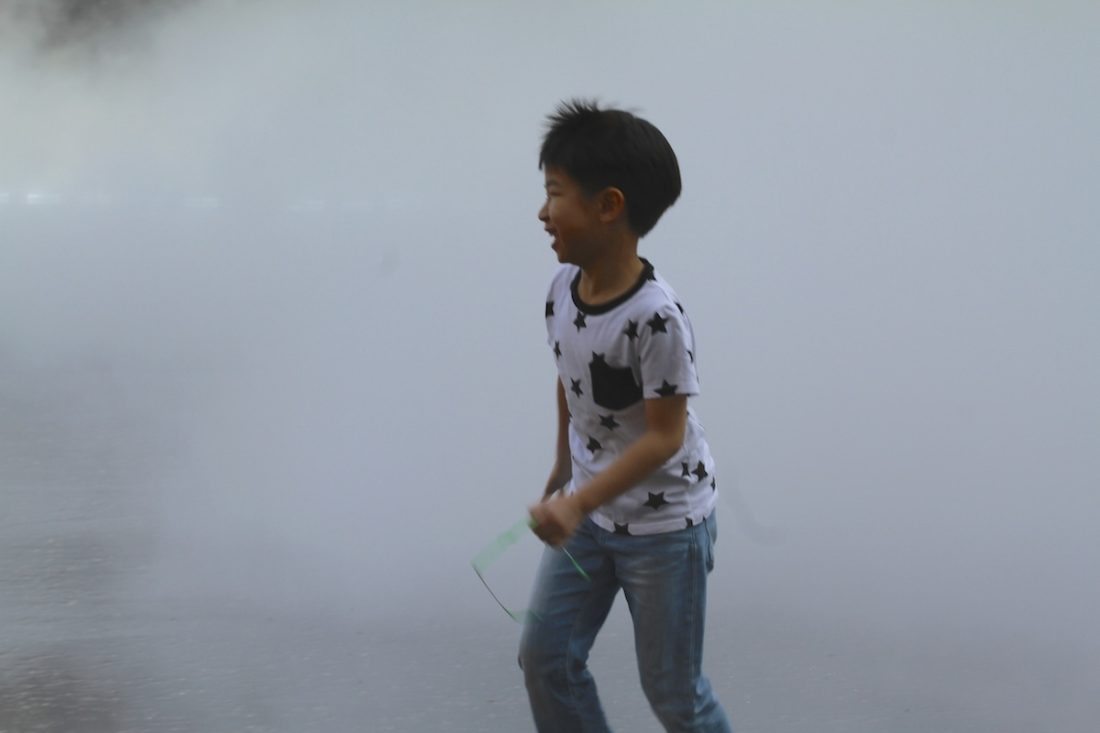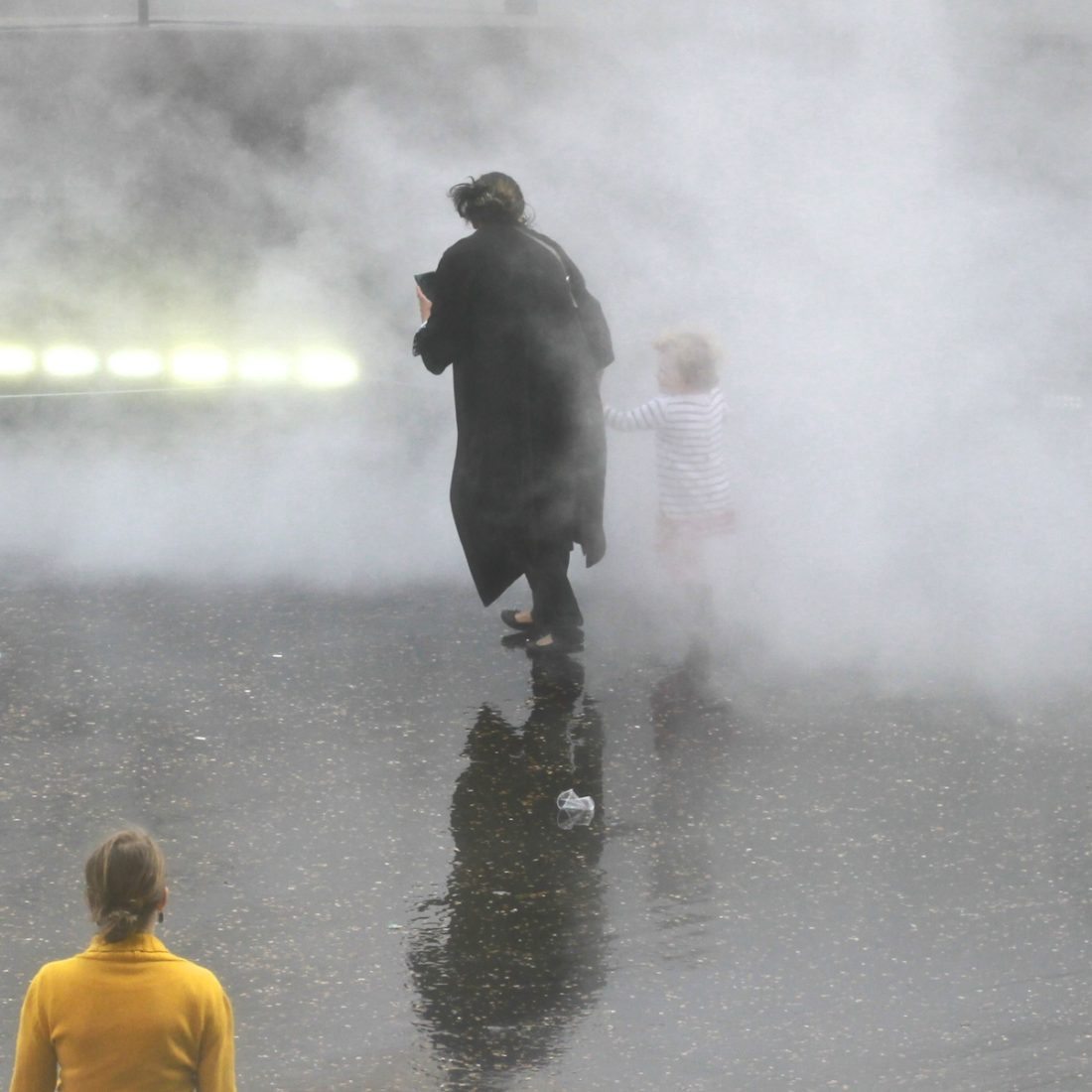 I spent two days absorbing the art at Tate Modern and Tate Britain the other week. The retrospective of David Hockney was a treat. I don't think I had ever seen an exhibition of his before. But those pictures were in all the books we read during my art college years. It was like re-visiting very old friends.
On the south terrace of Tate Modern is an installation by Japanese artist Fujiko Nakaya. It is called "an immersive fog sculpture, animated by light and soundscape." She made it in collaboration with Nakaya's historic collaborators: Ryuichi Sakamoto and Shiro Takatani. (See BMW Tate Live Exhibition: Ten Days Six Nights )
It was magical in itself and also provided a glorious opportunity to photograph people. There was literally nothing to see but damp air. Eery, but the powerful impact on us humans was tangible.
Inspiration
I have been writing in my newspaper column (Waterford News and Star) about the surprising joy of meeting up with friends and being encouraged and supported by other women. It keeps happening. One of the highlights to date has been hearing about the resurgence of women's creativity during their 50s. It is an untapped resource. Every woman I encounter is steeped in longing for a more creative life. It seems this is a global phenomenon.
For years I didn't have "enough time". Instead I read everything I could get my hands on about exploring a creative life. Twyla Tharp, Julia Cameron, Clarissa Pinkola Estes, Margaret Wheatley, Thomas Moore, Mary Oliver, Ted Hughes, David Whyte………
Eventually I got so sick of myself that out of nowhere I started to blog on that rainy Sunday afternoon. Anonymously at first, but within a year I gradually got courage to claim that space. Nothing is perfect. It's not about winning the Nobel Prize but it has led me to richer life, a precious late re-boot, an absorbing mission.
6 years later and I sense the continuing, unstoppable uprising of women's energy and creativity all around me. So today, a little more of Fujiko's experiential, interactive work to further inspire imagination, nourishment and wonder.