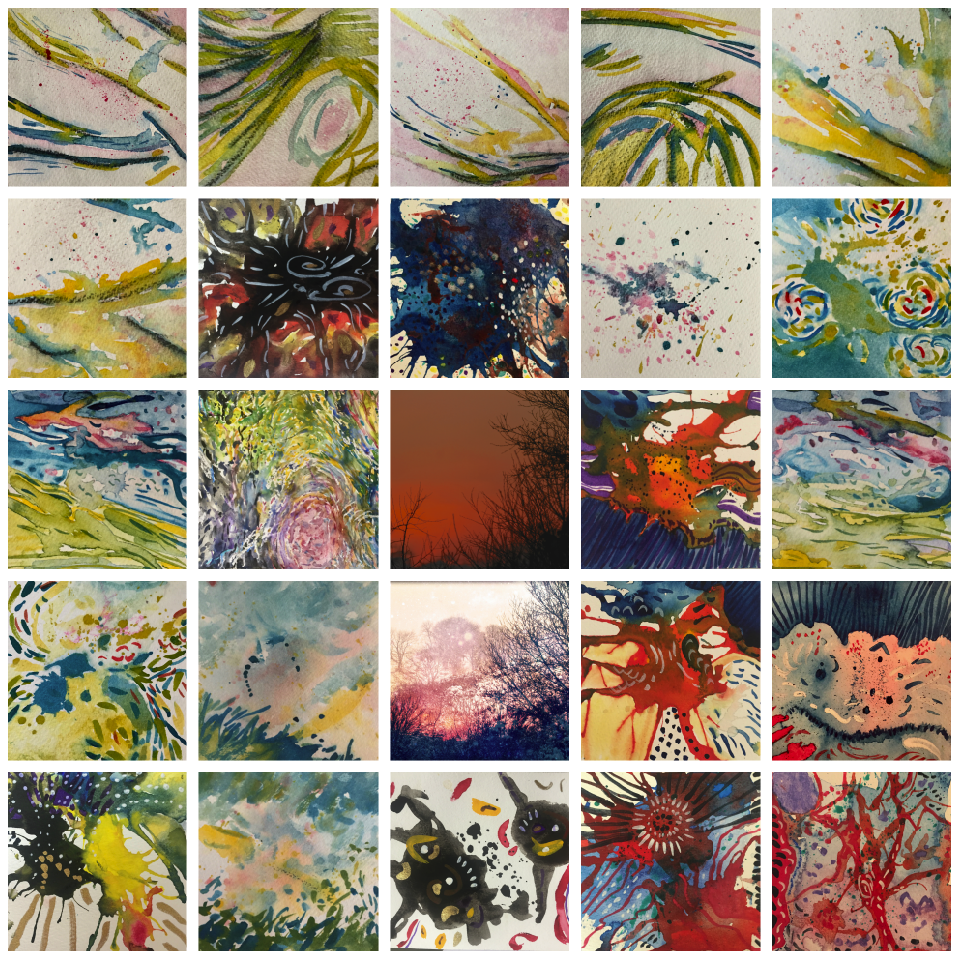 I'm suffering from a kind of lockdown brain fog. I think it's curable, but I'm not altogether sure.
One of the bright spots of my pandemic days has been making these watercolour sketches that I have been doodling away on through out the last few weeks. They are mostly very small, very abstract and some people say they look like graphic images of the dreaded virus itself. I had no particular starting point or aim. I just had some scraps of paper, some very old paints and time to kill.
There was great freedom in having nothing better to do. There were many hours of wondering how to be productive or useful. But in the end, at my age and with all things considered, there was nothing to do except stay at home, out of harm's way. As the world begins to open up, I feel institutionalised into a whole new way of living. It will be hard to get used to freedom, and even harder to know how long this new freedom might last before the next wave.
There are lots more images from my sketch books here Pandemic Sketchbooks 1, 2, 3