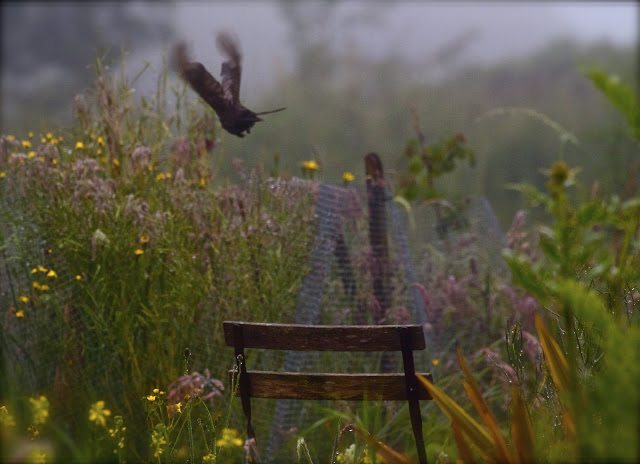 I lost my mother to cancer at the young age of 33. In 2013 it will be 50 years ago. The memories I have of her are scarce. I just know that she gave us her best years, a parting gift of unshakable love and a caring respect for those who struggle through life with a broken wing.
One of my earliest memories is of my mother bringing women into our kitchen to feed them and make hot milk for their babies.  Craggy faced women in big shawls, wet from walking the roads. Children wrapped close to their bodies. My mother, only a fresh faced girl, was confident and at ease with them. I remember being in awe of their tales. Where they had been, who they had seen. When myself and my sisters outgrew clothes my mother made little parcels and gave them away. I was shocked one day when I saw "our pram" down the town with a scruffy little boy sitting up in it.
I like to think that even though she couldn't be present, she influenced the rest of my life, my work and my creativity. Fully absorbed in her love of music she had access to a precious inner world. I used to think she was feeling sad, now I understand that she was moved and connected to the beauty of it.
As I blaze a trail through life as an older woman, something she would never do, she is becoming more of a presence in my life again. Or maybe we are crossing paths as I make my way back towards my own childhood roots to meet her again, woman to woman…….
This post was written for Vision and Verb a global gathering of creative women, why not pay a visit, make a comment on any post this week and be in with a chance to win a set of 10 beautiful cards.