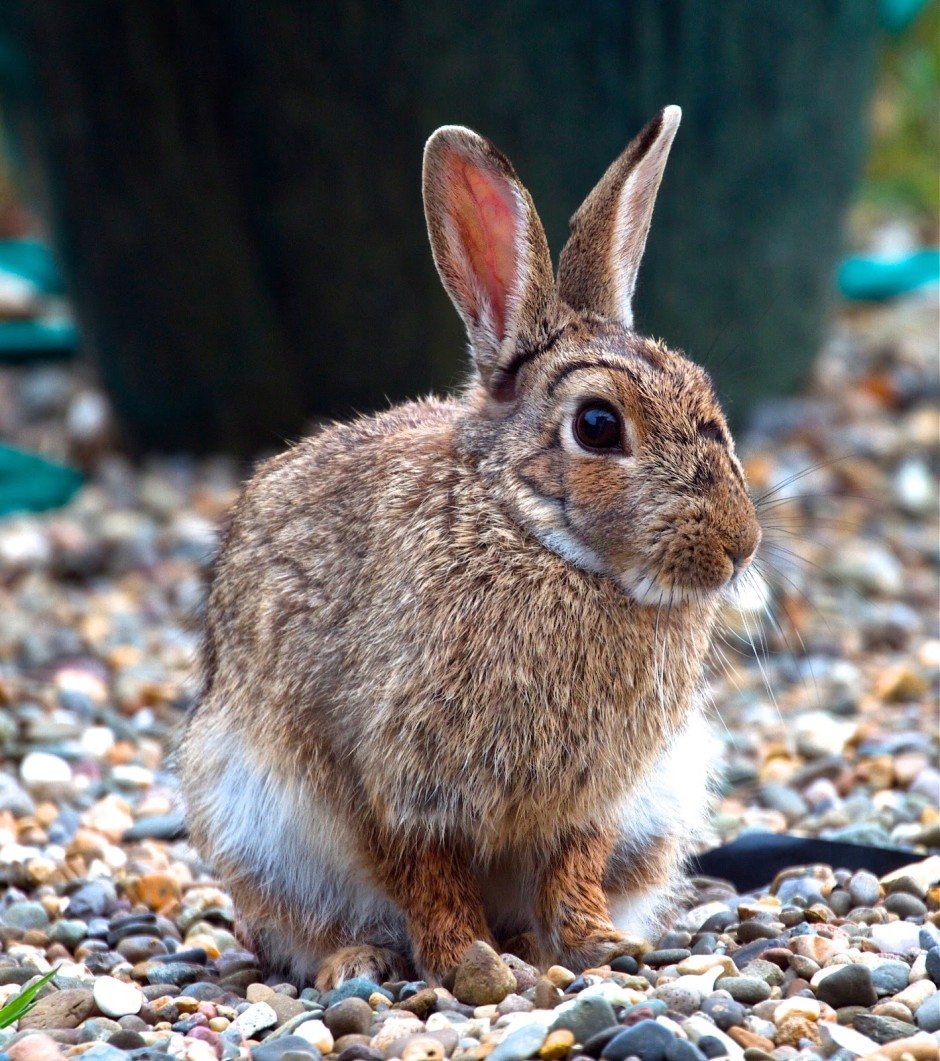 Sometimes they sit staring into space or take small naps in mid-nibble. As the sun goes down one cuddles up to a rock, settles down and I am left wondering who will survive the stoats and the foxes tonight?
I know now from my lens that rabbits have completely individual faces. Some are braver than others and they seem to have eyes in the back of their heads. The smallest vibration sends them scurrying, their white tails catching the light as they turn towards the hill.
On twitter they joke with me about shooting them! But I see it all through a romantic haze and hang on every bunny hop, twitching nose and silvery whisker thinking how lucky I am to share breakfast with three baby rabbits every morning.