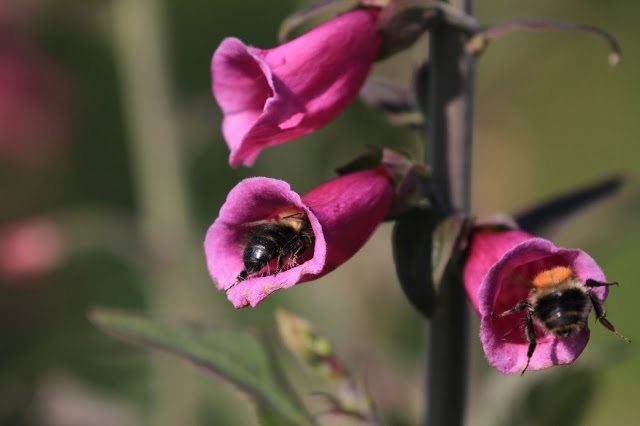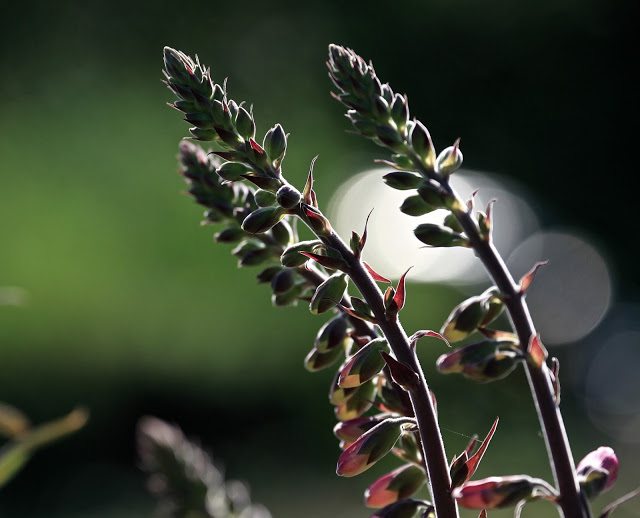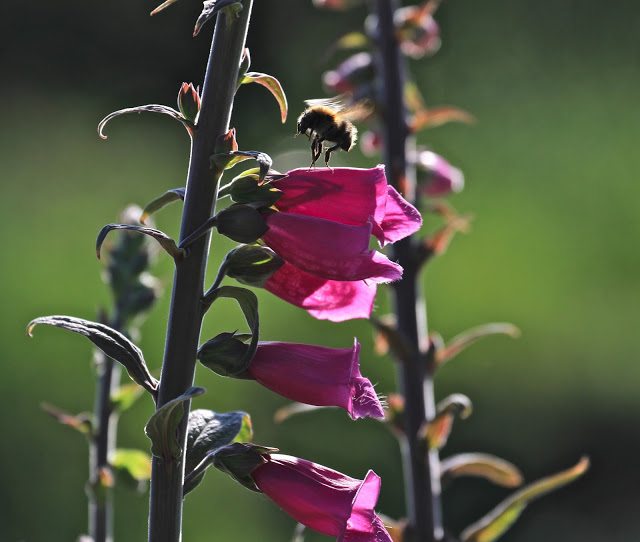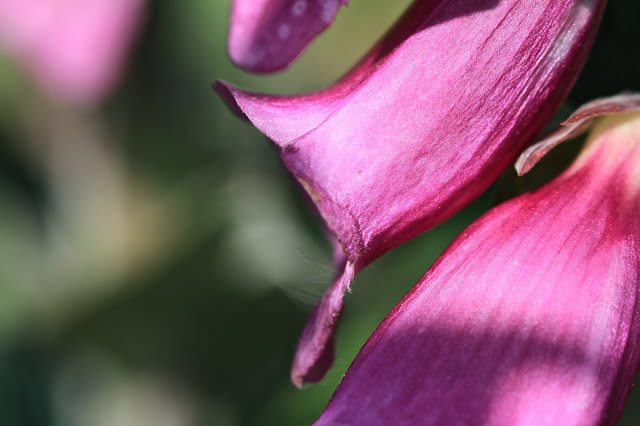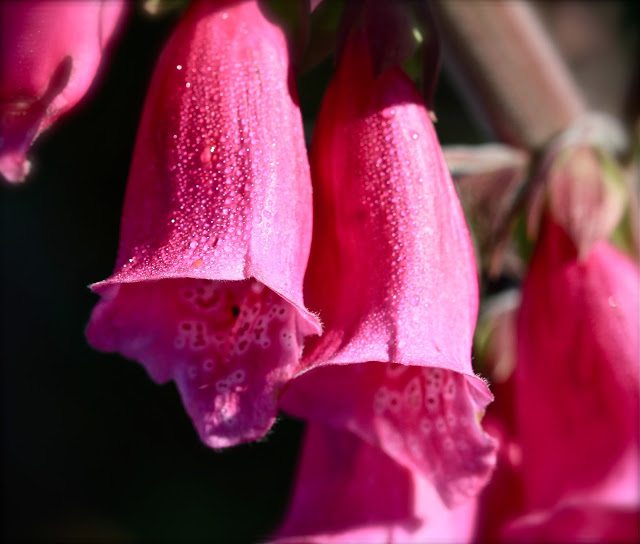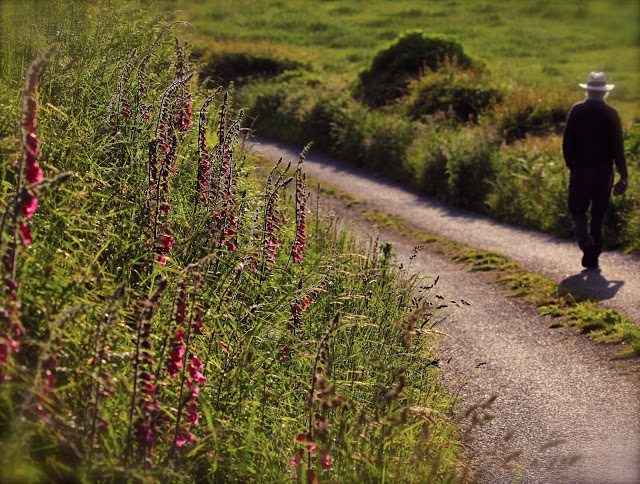 I've spent many years now photographing the stunning and exotic wild Foxgloves (Digitalis Purpurea) on the lane here. So when I started this blog 2 years ago I named it after them. A regular feature of childhood games, magical drawings in fairy stories and romantic cottage gardens, Foxgloves are an annual blissful treat.
Being biennial, where they will bloom each season remains a last moment surprise.  Last year the local council sprayed a large corner on the main road and to my amazement dozens of Foxgloves flowered there in the bare ditch.
Those dormant verges have harboured the wild things during winter. Suddenly all has been revealed again this month in great abundance. Best of all they have scattered themselves all over my wild garden, getting closer to the front door every year.
The mystery and beauty of wild flowers is an endless fascination. The survival of so many Foxgloves in spite of agricultural "progress" and pesticide spraying here and there, is also an inspiration. Resilience, adaptation, showy blooming…….I like to think that's me too…….except maybe for the showy blooming!!
Read more about Foxgloves on the Kew Gardens site here
Digitalis purpurea was named by the Swedish botanist Carl Linnaeus in his pivotal publicationSpecies Plantarum in 1753. The generic name Digitalis comes from the Latin for finger (digitus), referring to the shape of the flowers. The specific epithet purpurea refers to the colour of the flowers, which are frequently purple (although a white-flowered form is fairly common). Common foxglove is a popular ornamental, and many hybrids and cultivars are available. It is a source of digitoxin, a glycoside used in the drug digitalis, which has been used as a heart stimulant since 1785. It is also well-known for its toxicity, and ingestion of the leaves (usually as a result of misidentification for comfrey, Symphytum officinale) can result in severe poisoning.