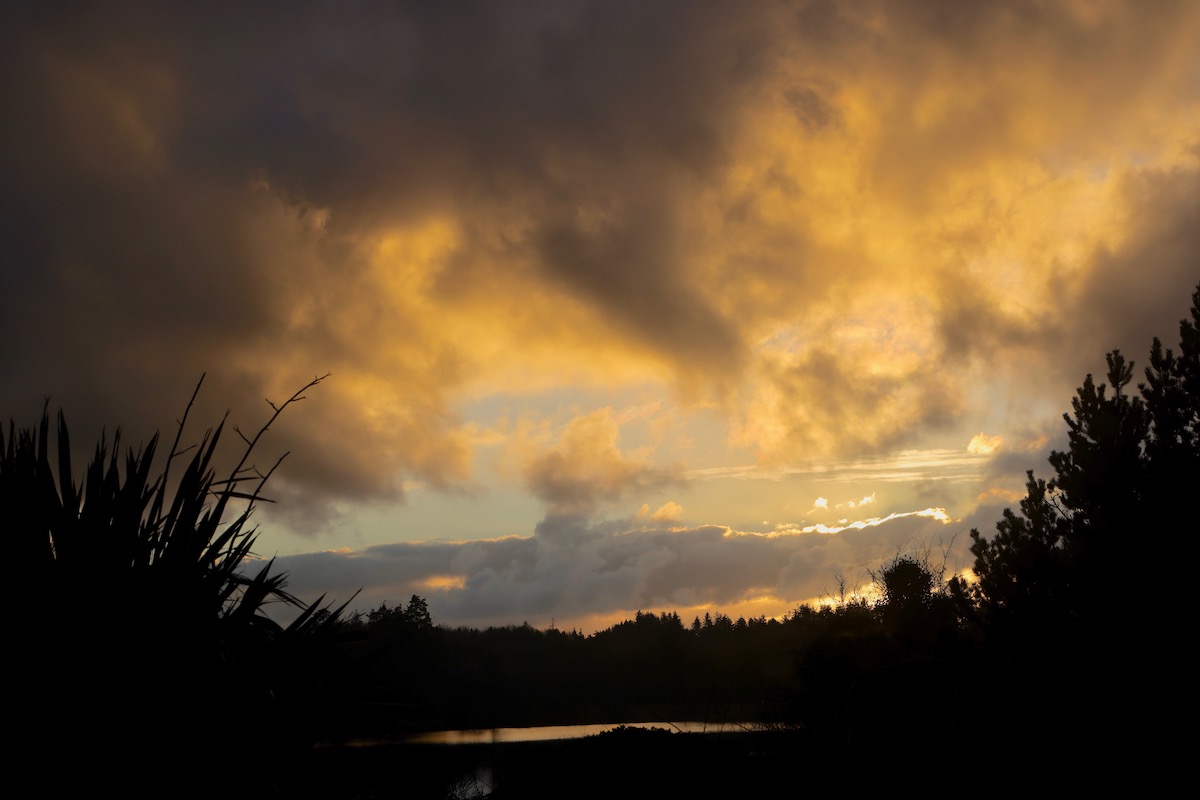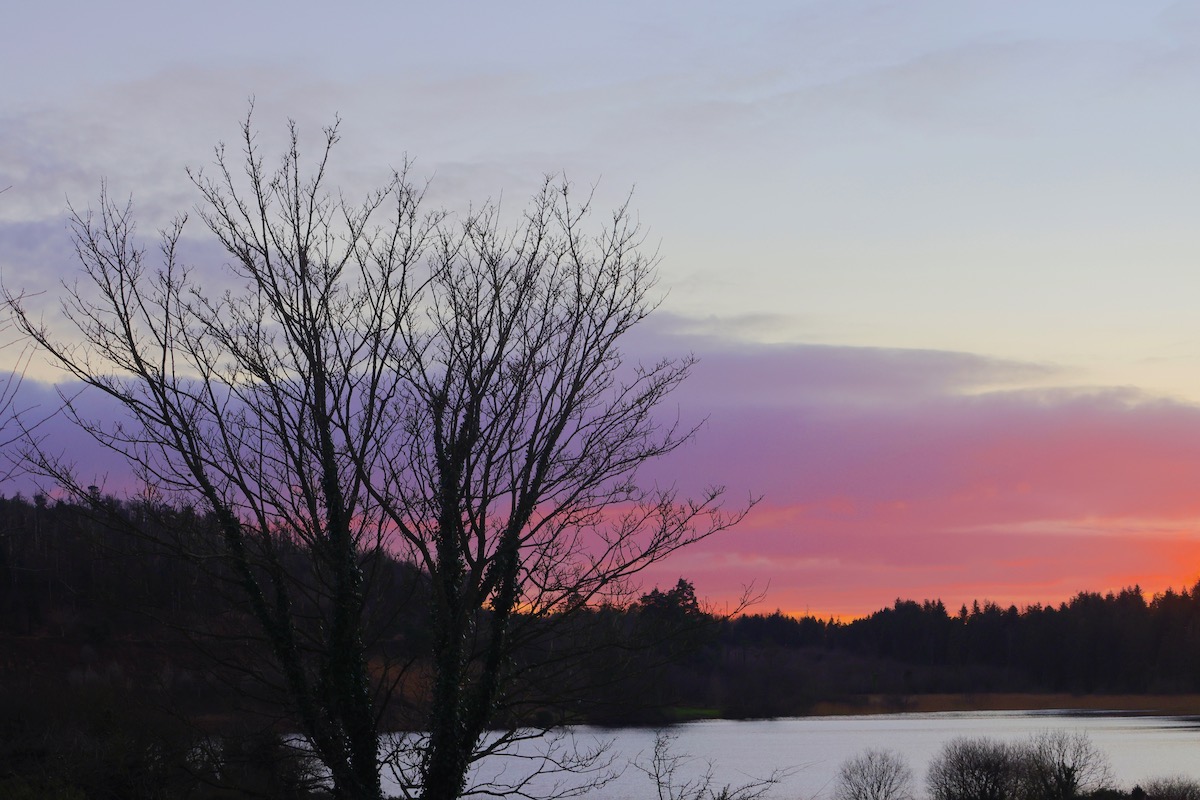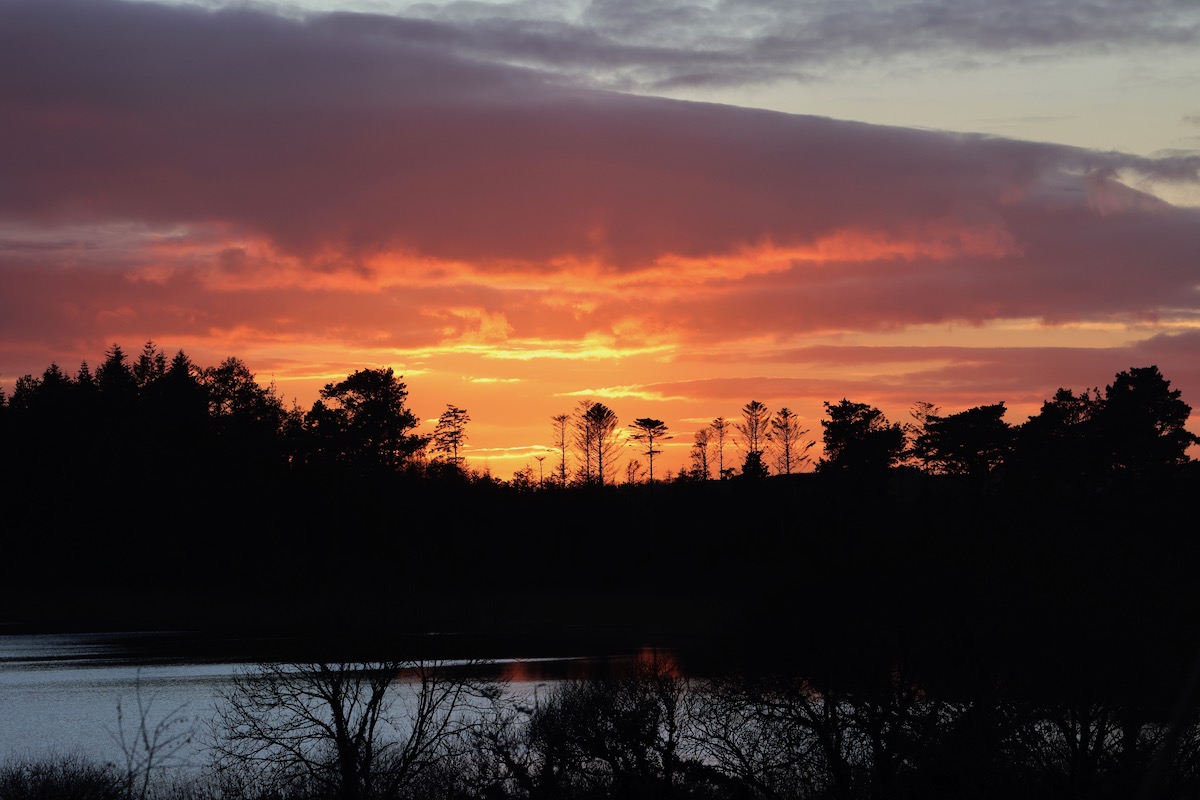 Winter is a time of wonderful light. It spreads in long rays across the land or creates deep and vibrant sunsets over the lake.
I usually choose a word to guide me through the forthcoming year. I have had fun with this process over the years including words like, threshold, inkling, expand, pilgrimage. Some of my friends do it too and we enjoy sharing what and why.
After two years of the pandemic it is time to restart and plan a few adventures. So for 2022 I chose the word "voice." This is linked to my next adventure which will be all about voice as my first book will soon be put out into the world. I am still in the editing and book design stage with the publisher but it will be launched in the autumn which I still cannot believe!
I was lucky to have the book to focus on during the lockdowns and restrictions. The last two years have meant a very different kind of life. I was already well accustomed to working from home but that was always peppered with the freedom to travel, meet people and get involved in group activities. Being a bit older and with a few wonky bits, it has been important to follow the public health guidelines and so life became far more limited.
The last and most recent set of restrictions were the hardest of all. We had lost one of the oldest and one of the youngest in our extended family during the pandemic. Then just after Christmas we lost an artist friend as well as another young man. It has been a lot to bear. I suppose I am at the age when this will become more and more part of life. My generation is running out of years.
As always I am privileged to have family and friends living nearby and plenty of work to distract me. Book writing was not something I expected to be doing but it has been a good experience so far. As for the online networks of entertainment, social contact and creative sharing, all of it has sustained me.
But most of all the peace and quiet of rural life has been a gift. Nature always reminds us that life goes on and that there is far more going on in all the mysterious layers of this universe than any of us can imagine. The female mythical Irish Hare has returned and again seems to have left a tiny leveret if not two in the undergrowth. They give birth in January as a rule and this cuddly baby has been nibbling shoots outside the kitchen door.
Spring is on the way and the deeply purple irises I planted in the autumn are beginning to appear. (Mind you they are getting a good nibbling from said hares, but I'm trying not to mind.) I hope you are looking forward to 2022. We certainly are in Ireland where restrictions have been lifted at last and our family looks forward to a big reunion and a wedding of one of the young ones.
Carefully and slowly we will all re-emerge. As Brian Keenan, a man held hostage in the middle east for 7 years said "Freedom comes slowly at first."
PS Happy New Year if it's not too late and if you would like to keep up with other musings here is a link to my column in the Waterford News and Star.