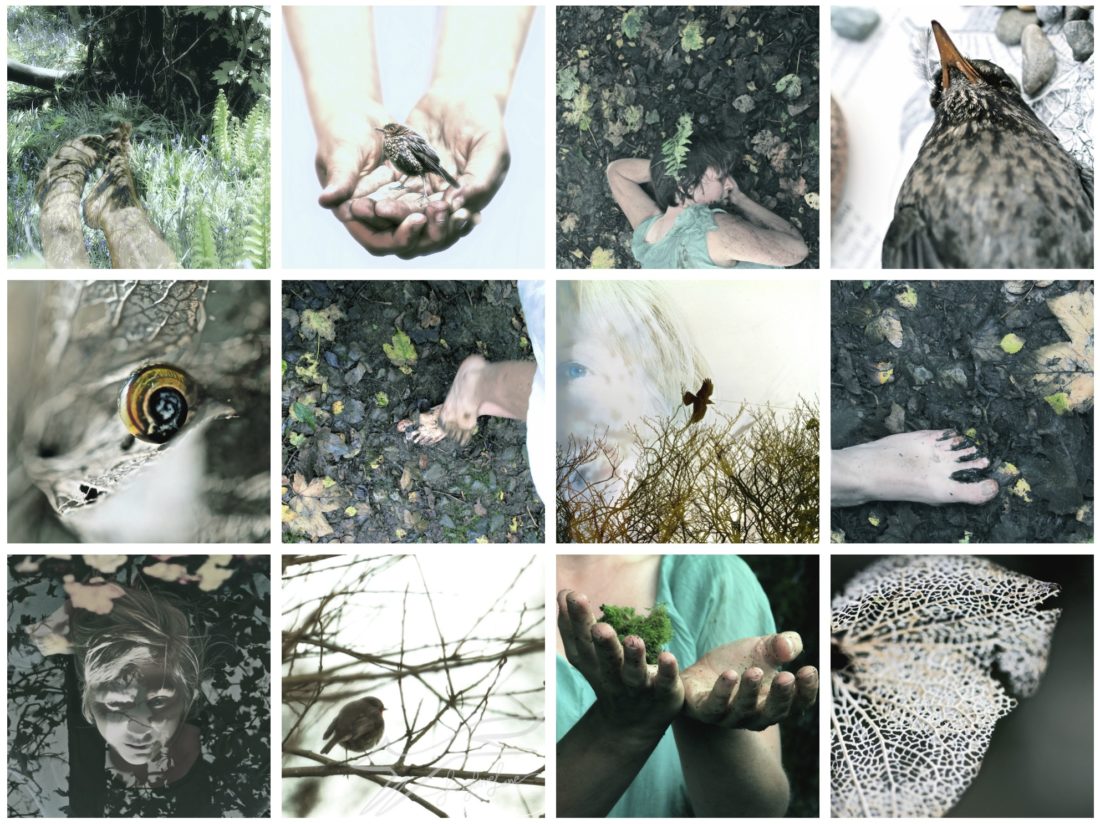 So it's ten years since I posted my very first blog. Over the years the writing part has increased but the photography has always been the starting point. Each blog, and there have been hundreds, began with a walk or maybe a trip somewhere, and the images from my camera for that day.
In those days, shortly after the crash, I had just started working from home, something that is very familiar to us all now. The pure joy of it for me was to be more present through the seasons and the many changes that take place here every day.
My Dad was dying at the time and he finally passed away in December of that year. I suppose the blogging was a way of staying sane through those last months. I've often talked about the meditative state of wandering with a camera and it continues to this day. I have to admit wintery lockdown walking isn't always a treat and we have had a huge amount of rainy days recently.
Funnily enough this is exactly where it all all started, on a rainy day in February 2011. Between the advancements in digital photography and the internet, it all came together that wet Sunday afternoon. I have never stopped blogging, although in recent years I have been somewhat distracted by other projects, including a regular newspaper column.
I never set out to be a writer, but I have now had ten years of practice and turning up at the keyboard. I feel I probably had some kind of block about writing from the day my English teacher threw my essay back at me with one withering comment,"Trite!" Although I had written since my very early childhood, after that stark appraisal I decided then to follow the art route.
Art was never plain sailing either. The art college had an in-group of artists and their favourite students. I never felt like I fitted in there, and although freedom to create was the value they ascribed to, the atmosphere seemed to be anything but. Luckily I have found other kinds of personal creativity that have been very rewarding.
I've become a very strong believer in the power of art and nature to salve the soul. There is a special place in the world for great artists and they continue to inspire and challenge us. But those of us who want to live in a soulful way, don't have to aspire to global domination! I've always said, if there is something you want to do, just go and do it. I have no idea how to define success, or how to advise on it either. Each person will have their own goals and their own application to the work. Go easy on yourself!
I continue to try to enjoy revealing some of the stories of this place, and to share my images. Twas enough in 2011 and it is more than enough today. Choosing an art path in life certainly led to some interesting projects, some great collaborations and probably gave me an alternative angle on dealing with the world.
So for the day that's in it, I am sharing some of my posts from 2011,10 years ago. I am also sharing one of my most popular posts ever, about Patti Smith, which went a bit viral, very unusual for me!
Thank you to you! You have been so encouraging and such loyal and supportive followers !! I hope to have some good news in the writing department later this month, so I will fill you in next time. Until then, hang in there!