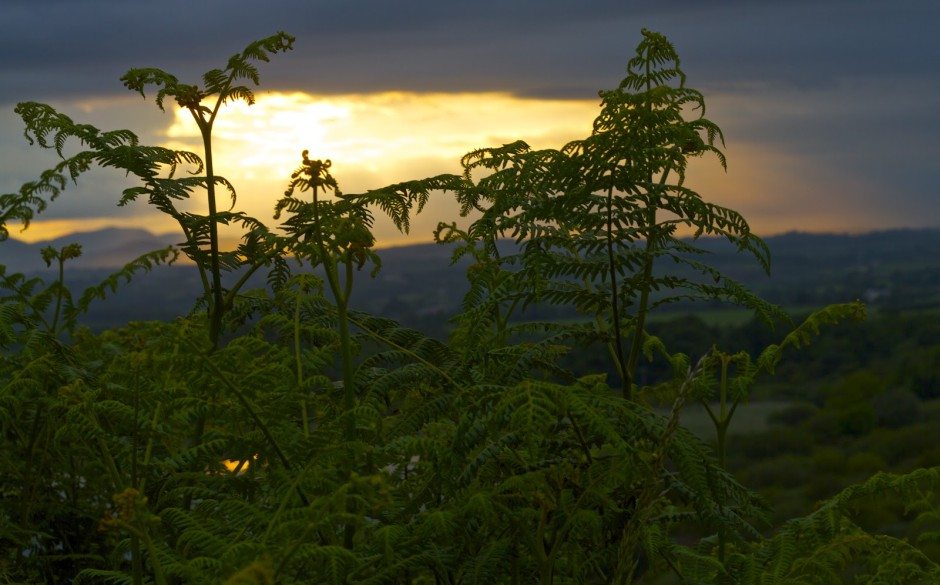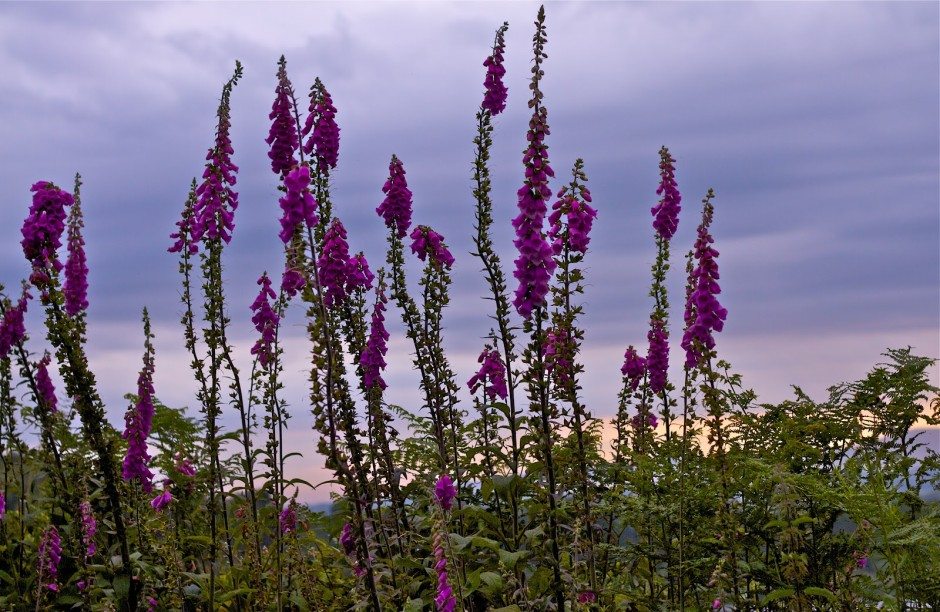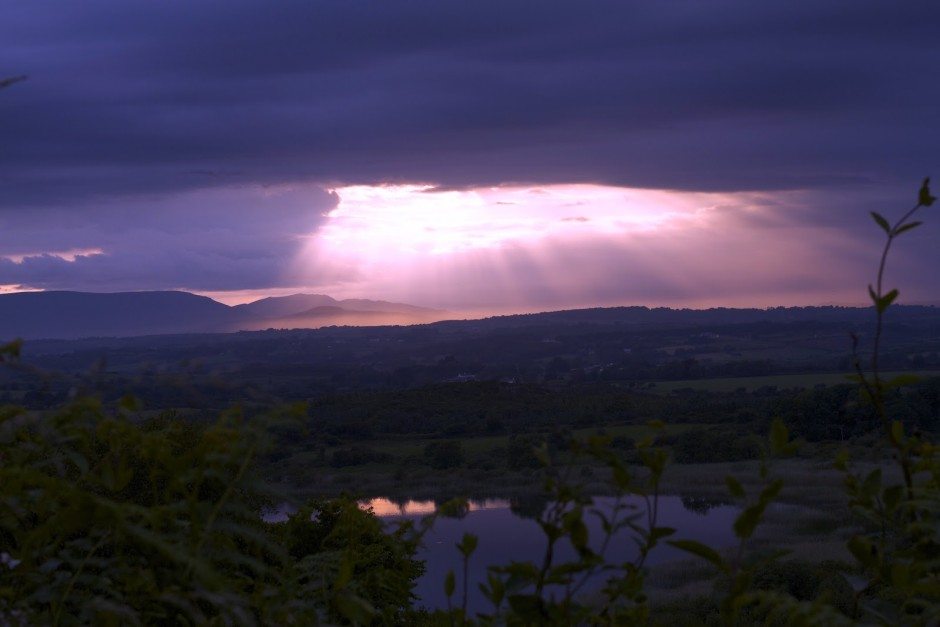 He was walking towards me from further on up the hill. We often have conversations about the state of the country, we grumble about the weather or maybe share the latest from the children who live abroad. I usually stop photographing for the duration of the chat and sometimes we walk on a little together. He has never, ever, mentioned the camera……..this large camera that I lug around everywhere……..he sees it but he never comments. That would be his way.
This evening the valley is dark and the setting sun is beaming colour down on the Comeragh Mountains towards the west of County Waterford. A sliver is caught by the reflective calm water of the lake below. He looks out " Sure you wouldn't get the likes of it in Killarney!"
I laugh, and yet it's true. Killarney may get all the rave reviews but County Waterford where we have put down roots has taken a big chunk of our hearts and has it's own gentler beauty.
We look out west and the chat continues; the great peace we have, the fact that the tourists don't know about our little neck of the woods, that at least the rain makes the whole place nice and green!
Then the moment has passed and my neighbour and I start to go on our way. I turn back towards the sky changing by the moment and he goes back to haul bales and feed calves.