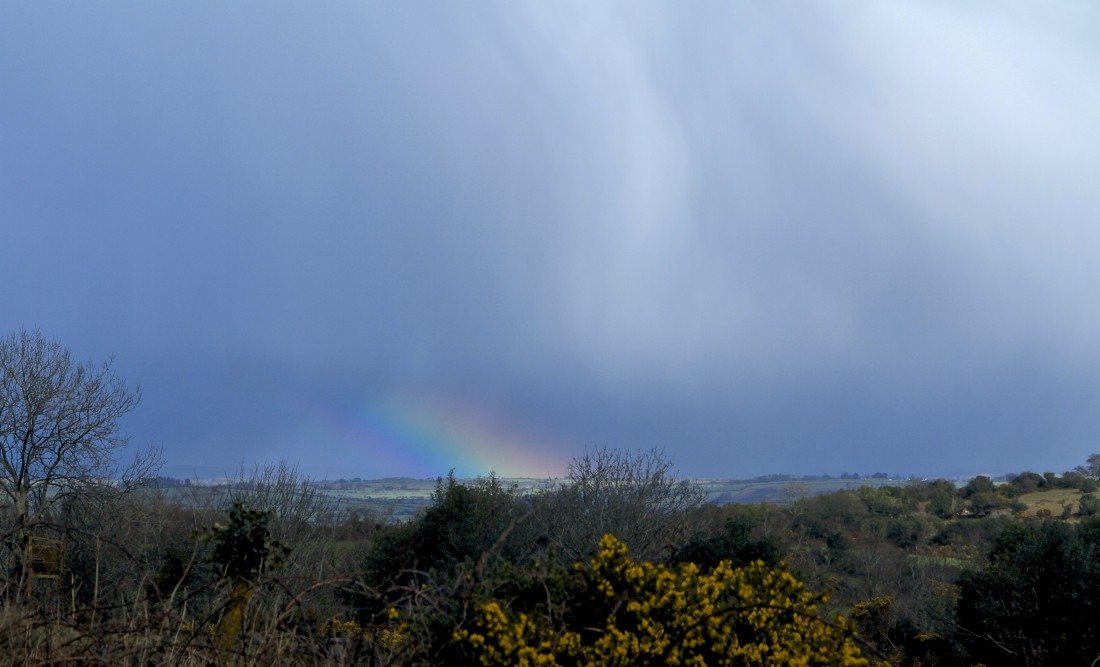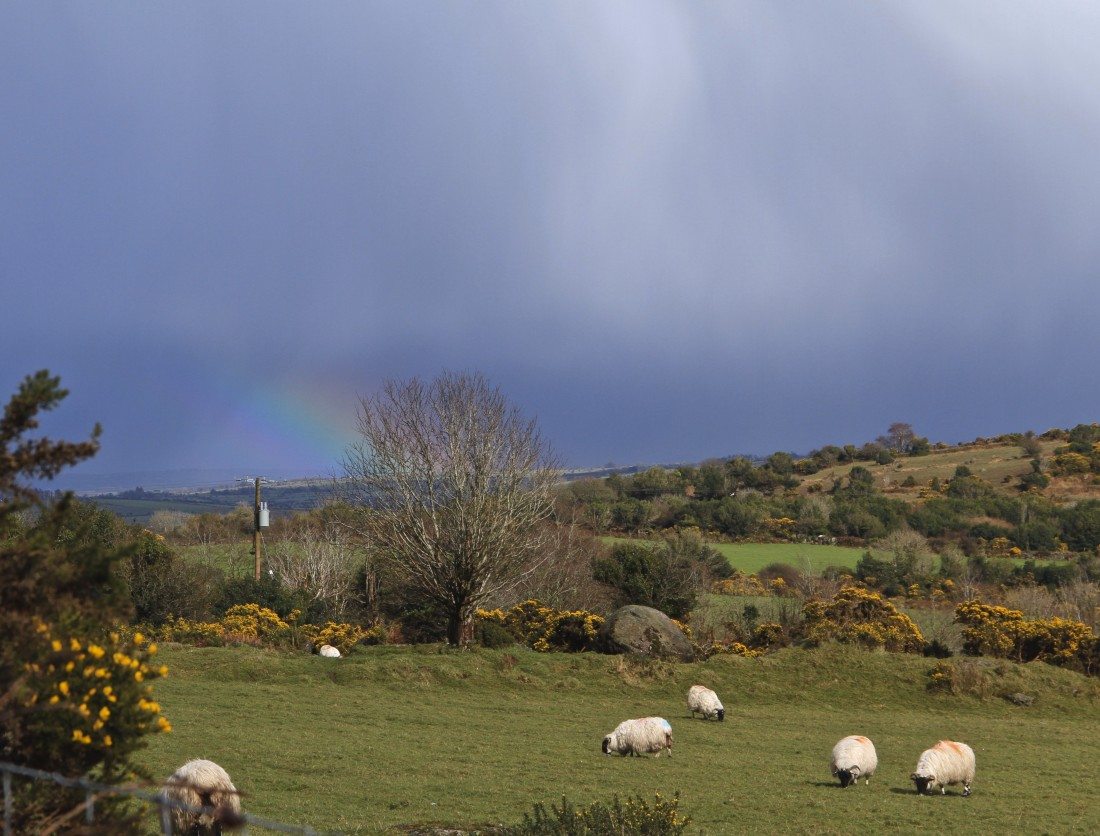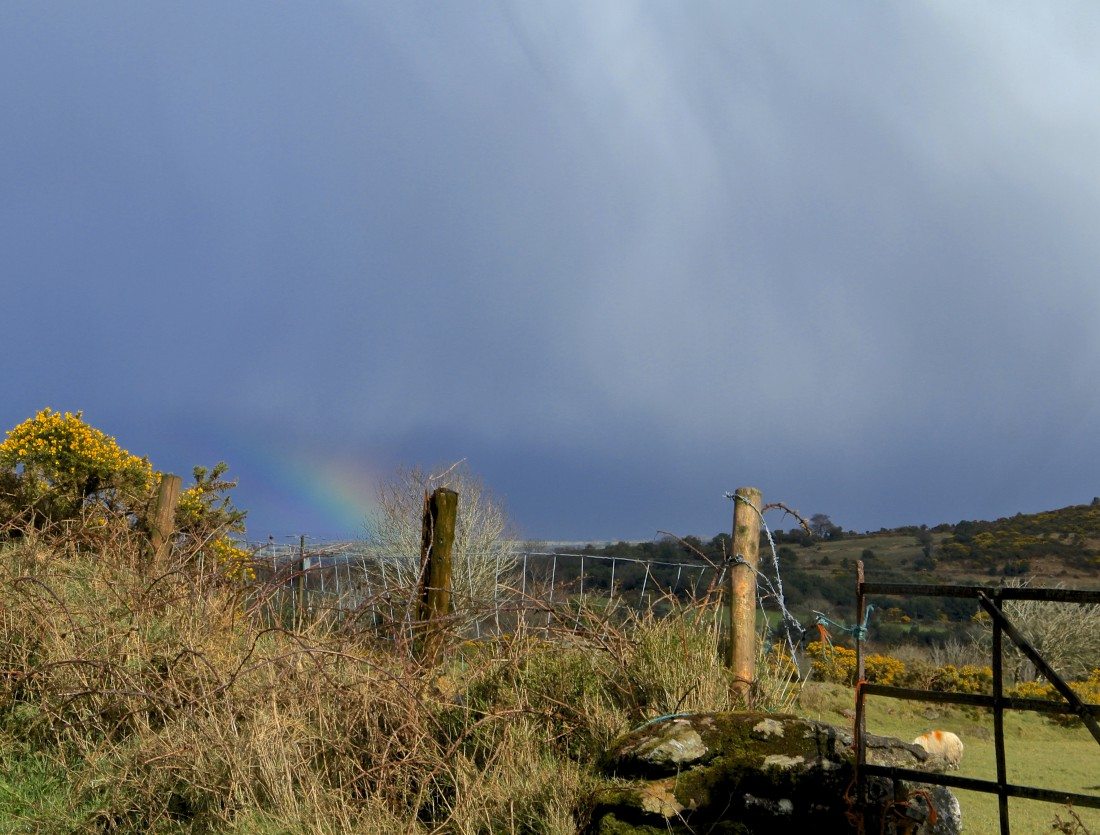 Would you be mad for that little speck of rainbow in the deep rain filled sky?
Or this bush, with its brazen head of golden curls?
And would you love how he made a fence from sawn up trees, lining them up on the ditch like children, posing for family snaps?
And would you be giddy about the woolliness of those lads?  How they make the perfect foil for EU grass, too green and too brash for this hilly land.
And when you get to the top of the Mahon Falls would you crave a man or a woman, to walk into the light on that exact peak, to become a silhouette of darkness against the Copper Coast below?
I would. Only to see all the blue of the sky and the sea in one belt of sparkly blur below them.
And then I'd pull up my hood, tight. And the icy wind in my hair would capture fresh Comeragh particles, for feasting on later.