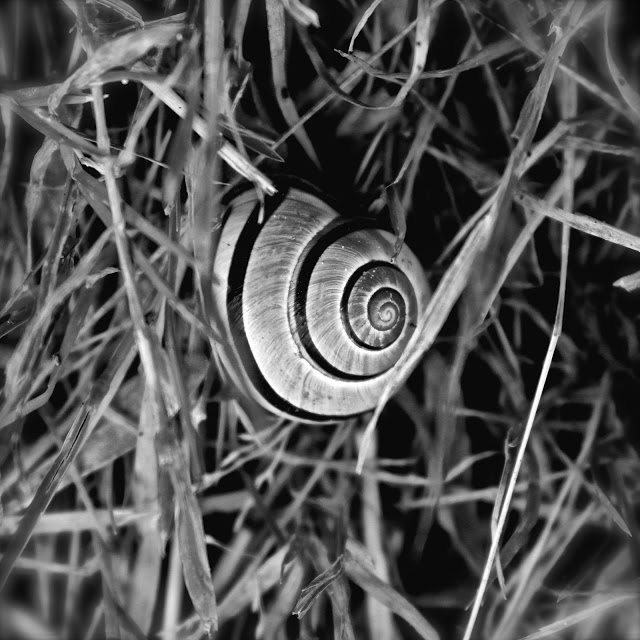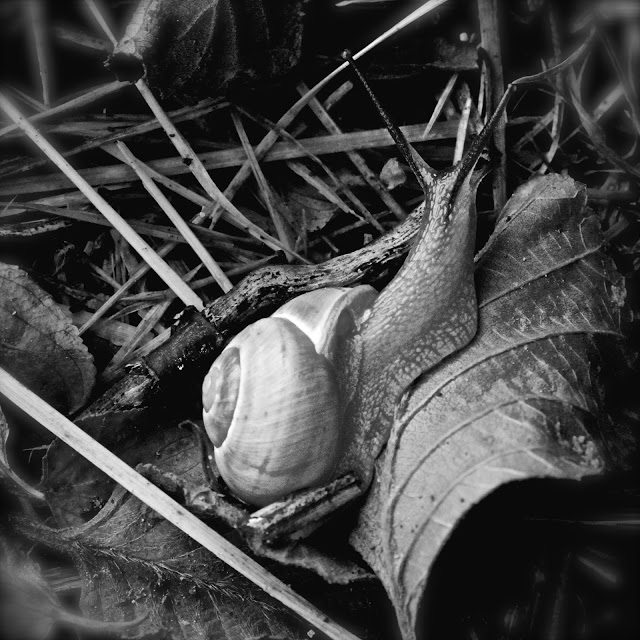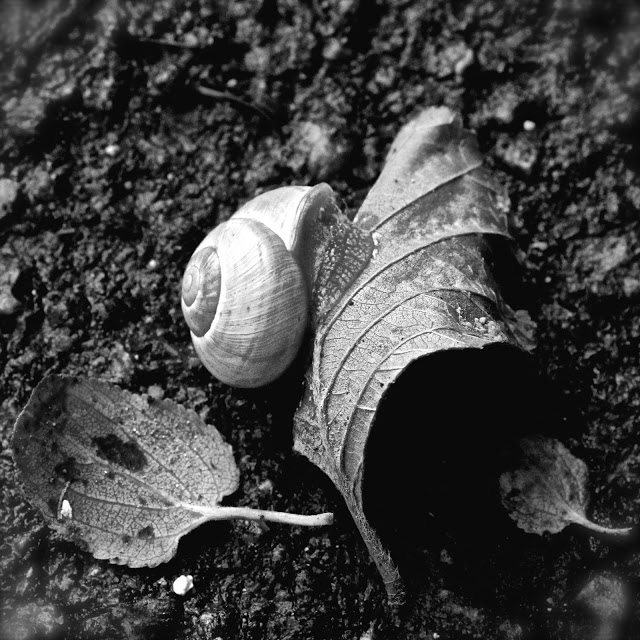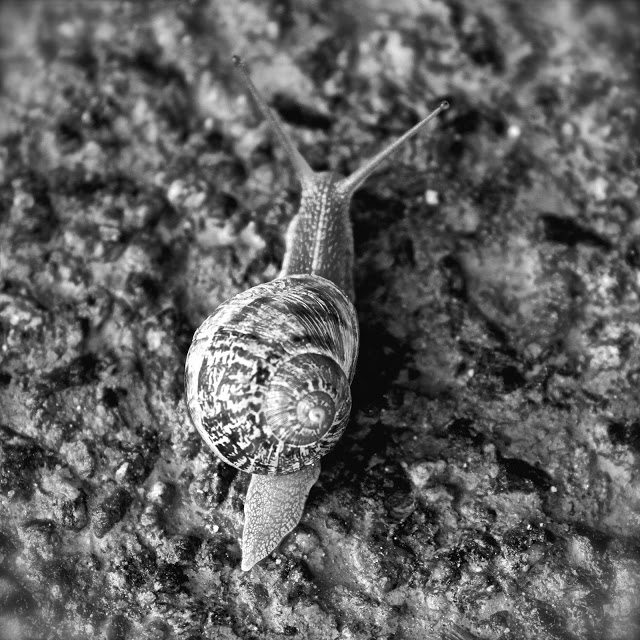 The highest goal one can achieve is amazement. ~ Goethe
My first design experiments involved selecting snails along a narrow garden path. Lining them up in rows, I would talk kindly and invite them to take part in games. I would be their big sister, telling them stories and giving them names like Germaine and Margaret. Blended with rose petals and pebbles, they would become part of spiralling collages and patterns.
Snails were the closest thing I had to a proper pet until we got our dog Timmy. After Timmy was "sent to live on a farm" we got a tortoise which went to sleep for the winter and never woke up. But the snails were always there and Pooka Snails, the large ones with protruding horns, were always my favourite.
I began a half day at school at three and a half. In the afternoons I would sit on the path, school bag on my back, practicing my letters and reciting to those snails. Here were the foundations of my dream life; finding a quiet space for an inner world, connecting with nature, spending time mulling over the mysteries.
When you are looking at the random play and explorations of a very young child you are peeking into her soul, her love of what comes naturally. For some it will be climbing trees, for others kicking a ball, for the quiet few it will be escaping into imaginary worlds and talking to snails.