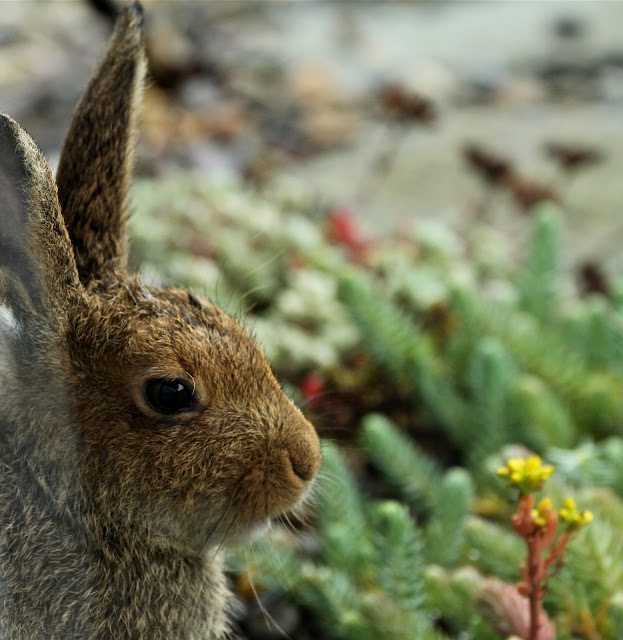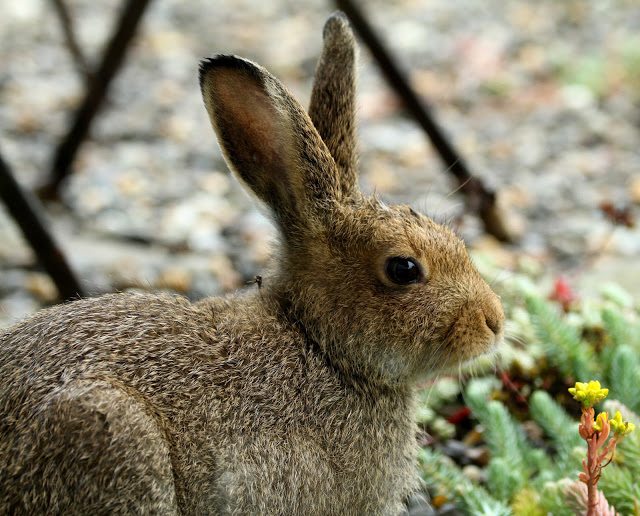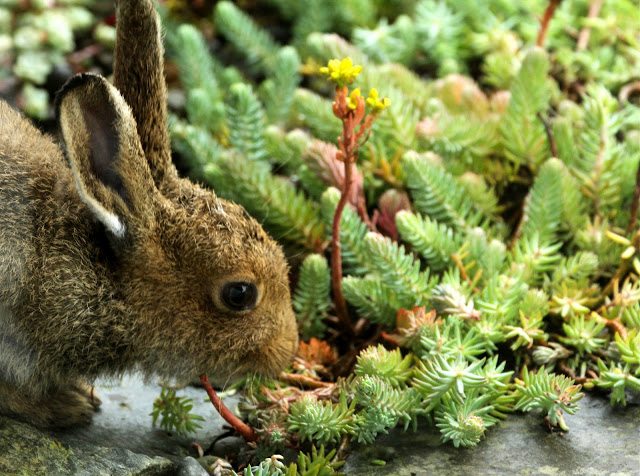 It's 10 years ago, our first night in the new house and I can't sleep for excitement.
It is such a quiet spot and all I can hear is the sound of the endless silence ringing in my ears. I can't stop myself listening and trying to hear something I can recognise. But in no time I am hearing things that are not there at all.
Almost dawn, still tossing and turning I jump up to see my new surroundings in the morning light. The tall summer grasses are waving in unison, the Comeragh Mountains to the west are slightly misted over and just beneath my window a doe Hare and three leverets are sitting on the gravel path, utterly peaceful and unaware of my gaze.
The stillness of a meditating Hare was something I had never seen. Usually they are loping through the fields, and they can run very fast with their long hind legs. Now I often observe them staring into space for long periods especially in the evening or early morning.
Whenever I get close, as with this youngster nibbling in the garden, I am reminded of my first night here. How in the early misty morning, the Hare family introduced me to the meditative stillness that would soon become home. The way that Mother Nature again made her presence felt in my life, and that moment when I began to re-learn how to stare into space……..