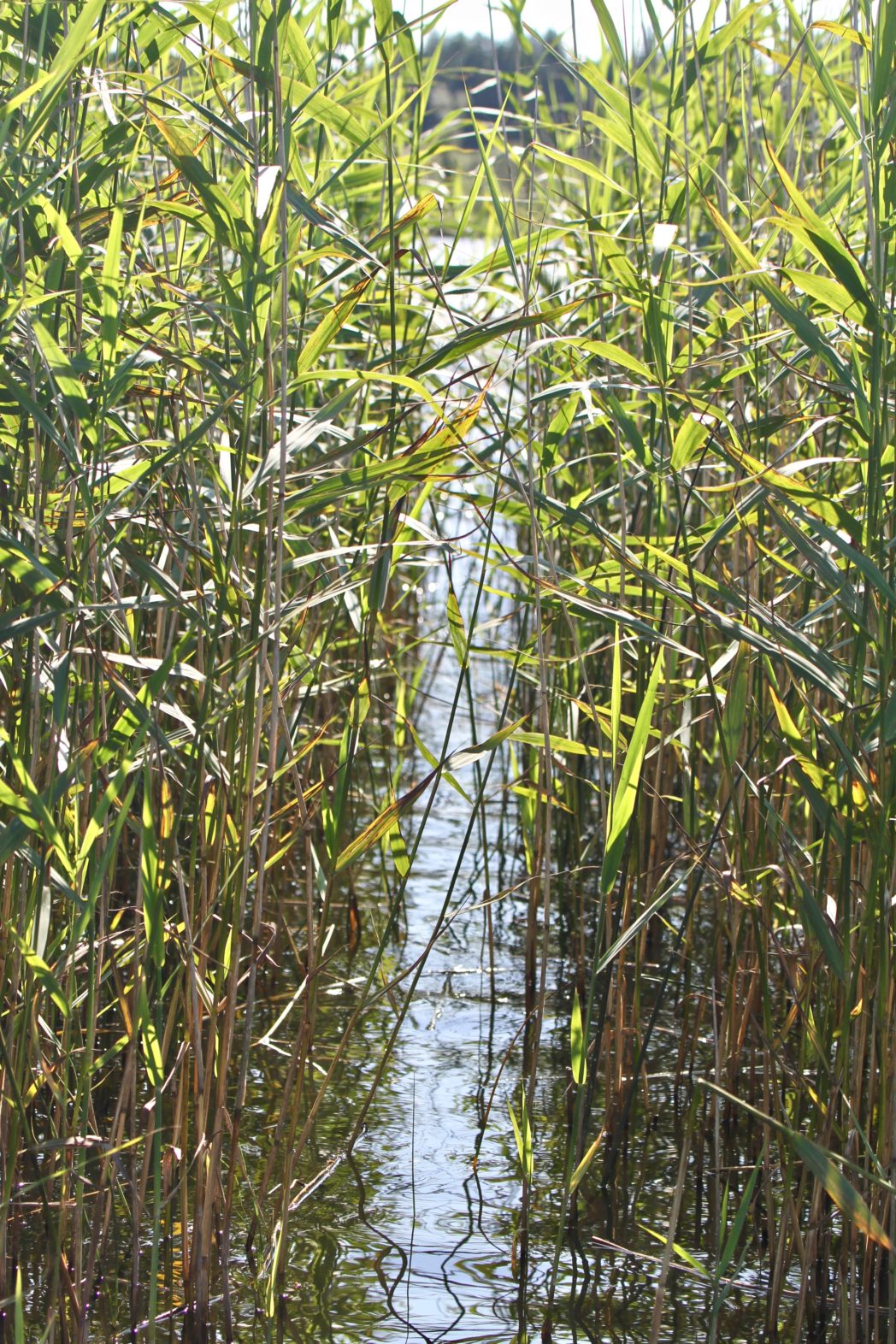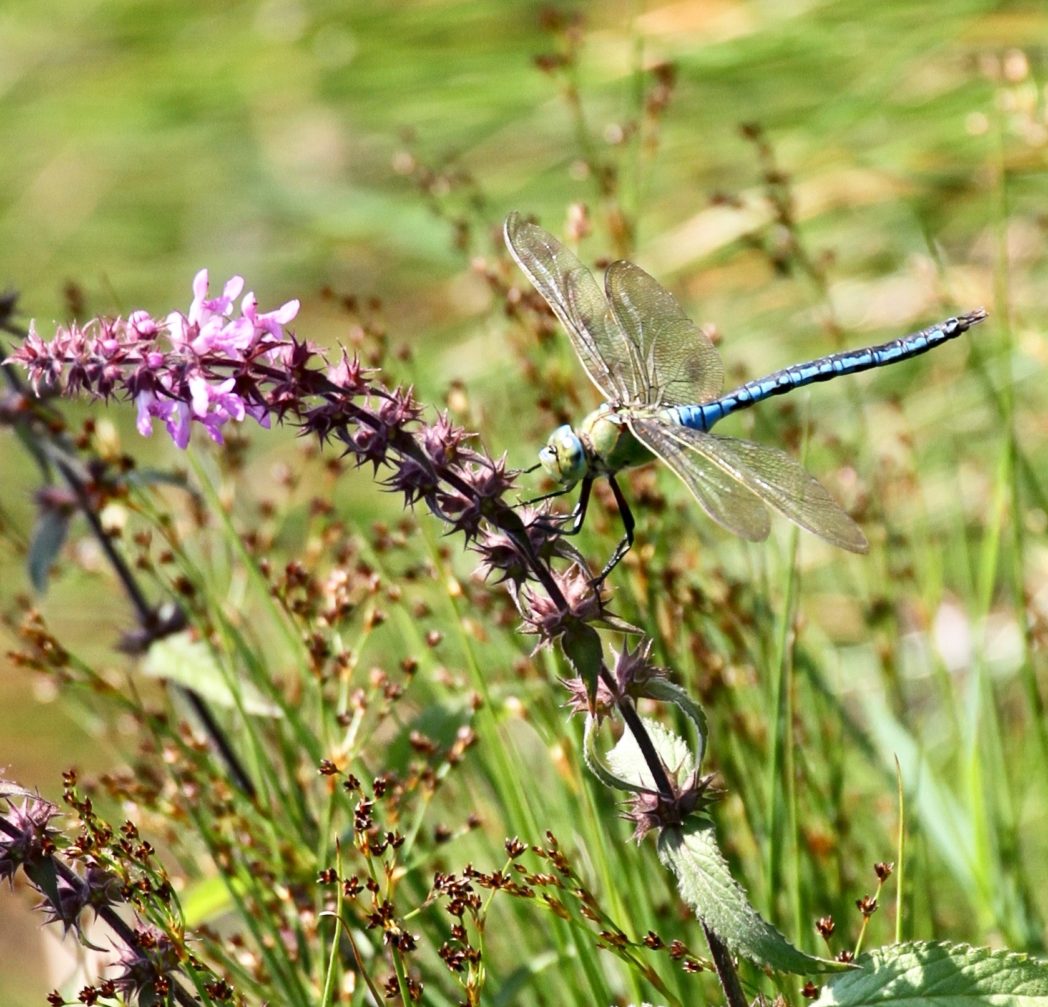 The lake is a permanent feature of life here. It has a unique ecosystem but it's not a popular place unless the sun shines. To us it has a special charm all of its own.
I don't remember swimming in it at all until my two nephews, who live in Sweden, came for a visit. In Swedish culture, lake swimming is the order of the day. At that time were were still finishing off our house and had no running water. Not a bother to the two lads who put their wash bags under their arms and wandered off down to the lake to check it out. They gave it the thumbs up and from then on we have enjoyed the special magic of fresh water swimming.
As you can see from the photo, there are several metres of reeds on one side. On the far side there is a selection of small beaches. At this time of the year wild mint, fragrant meadowsweet, angelica, purple loosestrife and woundwort are abundant at the edge. Now all that might seem idyllic but part of the whole experience is dealing with insects, swimming mink, and a murky swim through dense vegetation. I make my way in to the water with a few yells and warnings to the beasts to stay away!
A few years ago when a lot of land was reclaimed for agriculture, I thought we had lost it all and the lake struggled. Now a few years later I am thrilled to say, that this lakeside is at as good as ever it was. Nature is thriving. For now.
There are many changes afoot at the lake. Like so many wild places, it won't stay like this for much longer. As with other environmental challenges, I'm pretty sure our grandchildren will the ones to prevent a full blown catastrophe and rescue the planet. If it's not already too late.
Meanwhile, I hope you enjoy some of the calm energy that still inhabits this place……
You can read more observations about my small patch on the Trasna site where I wrote a photo essay about walking in lockdown.