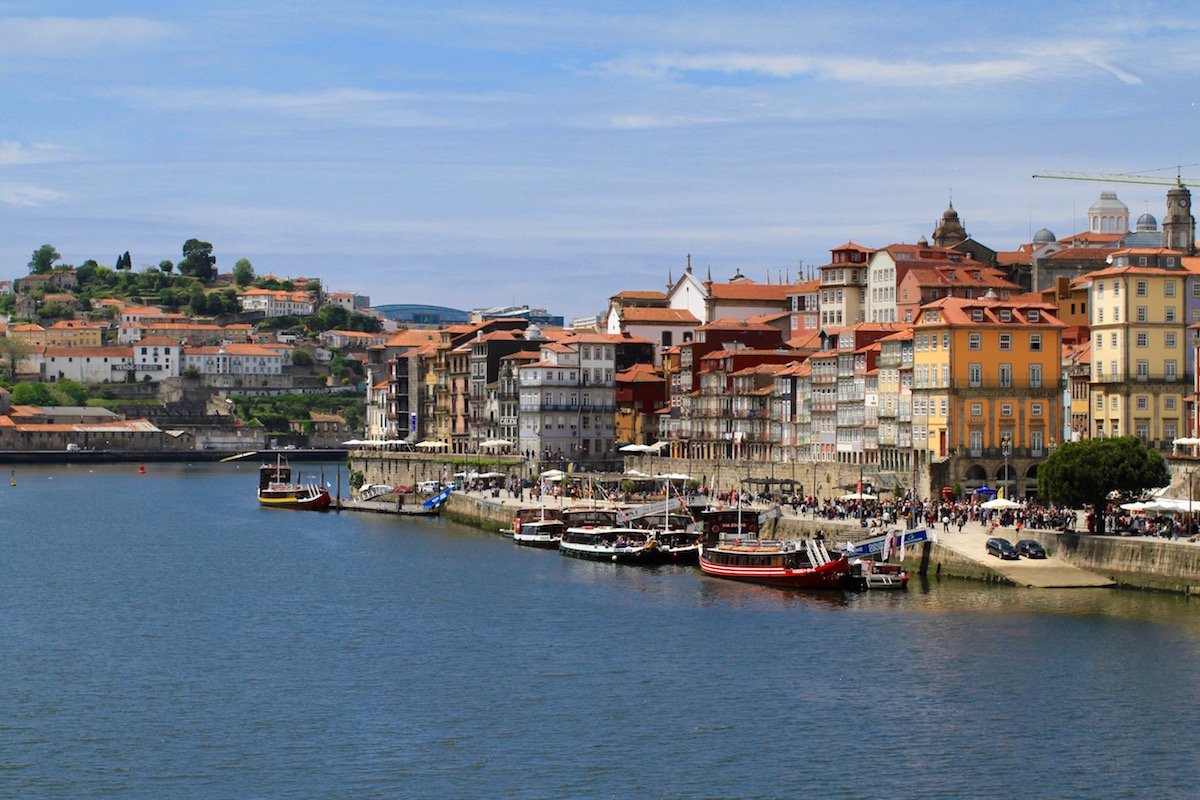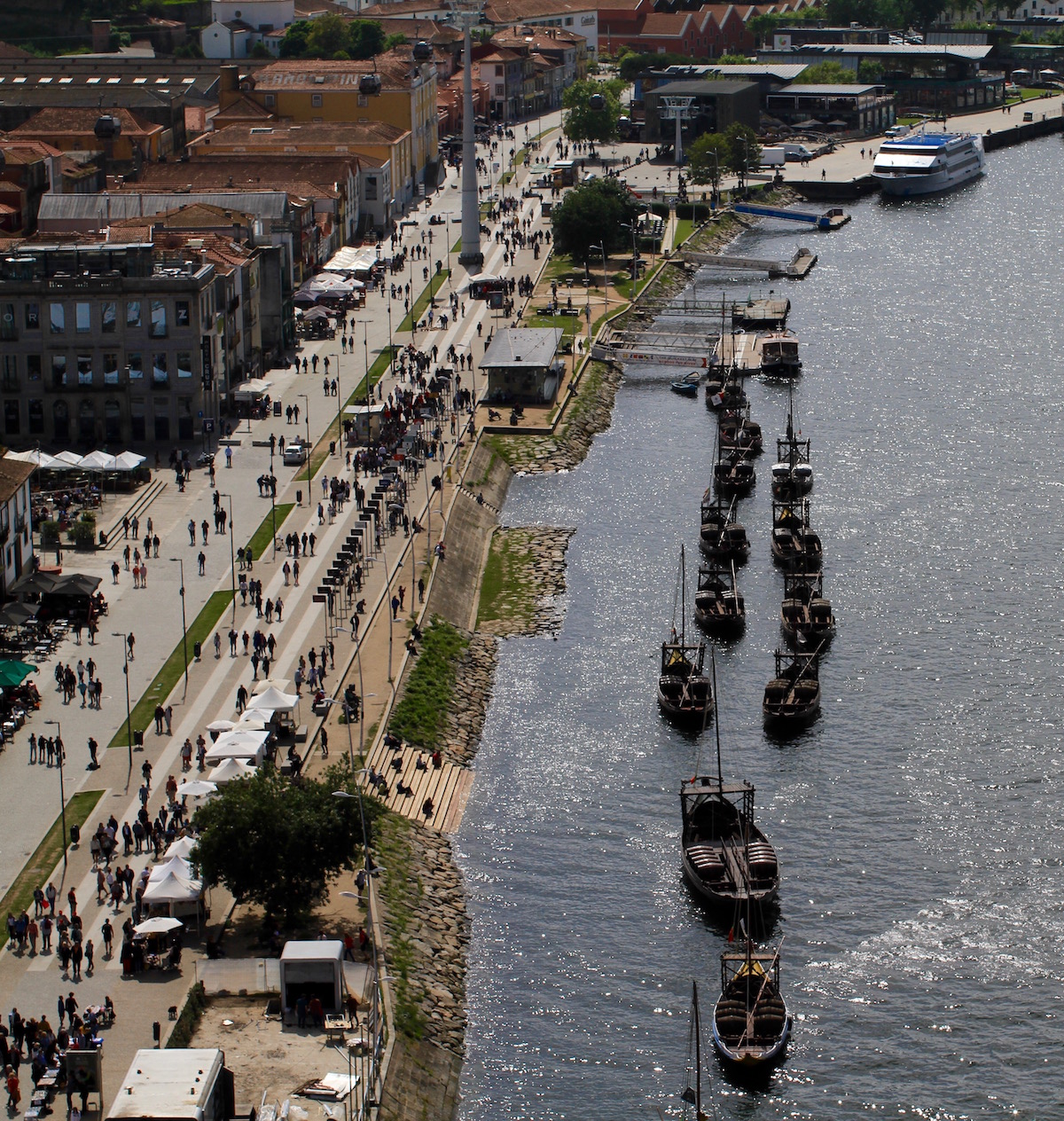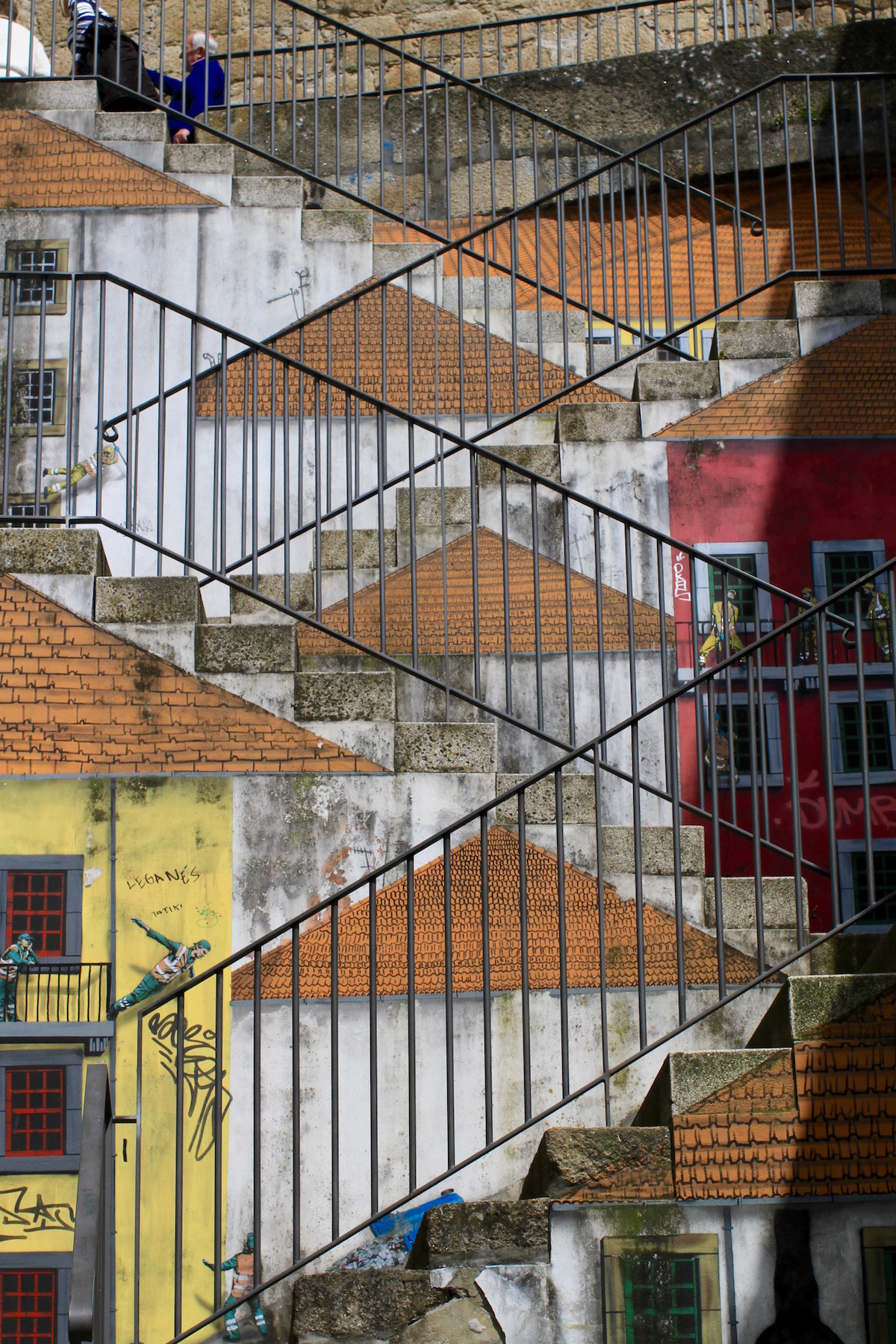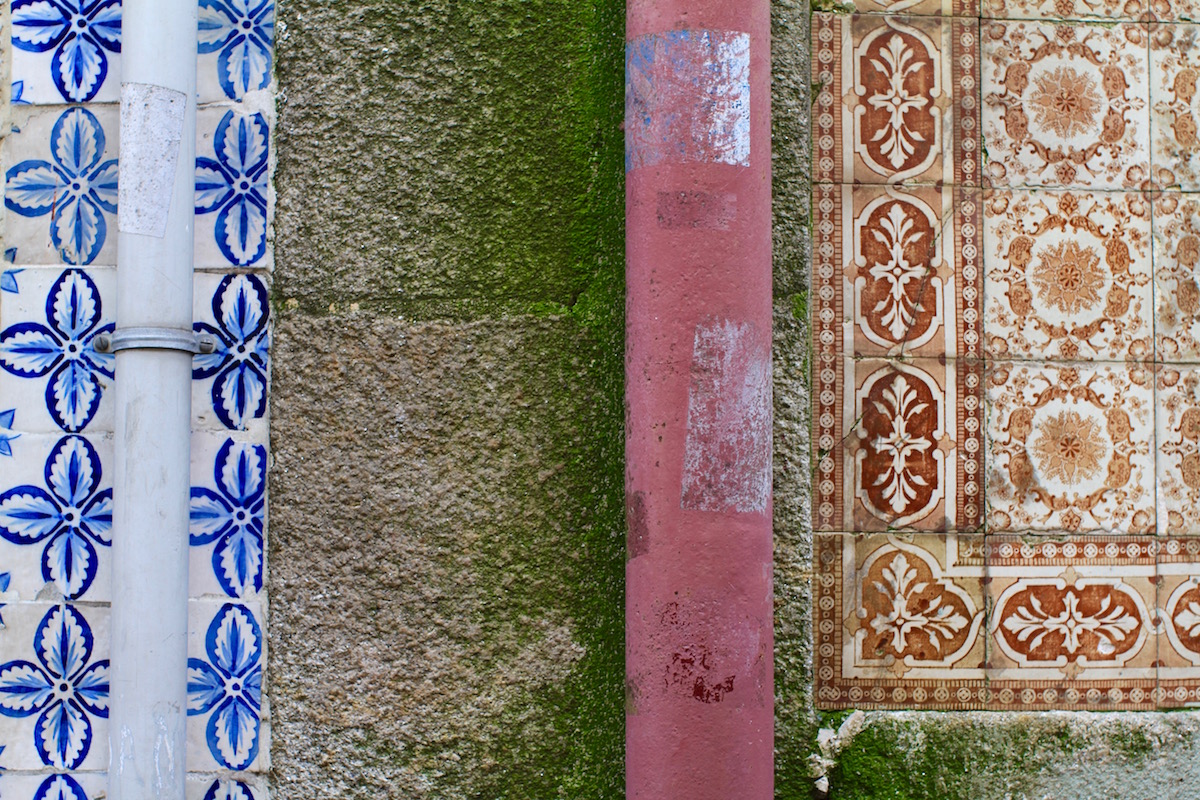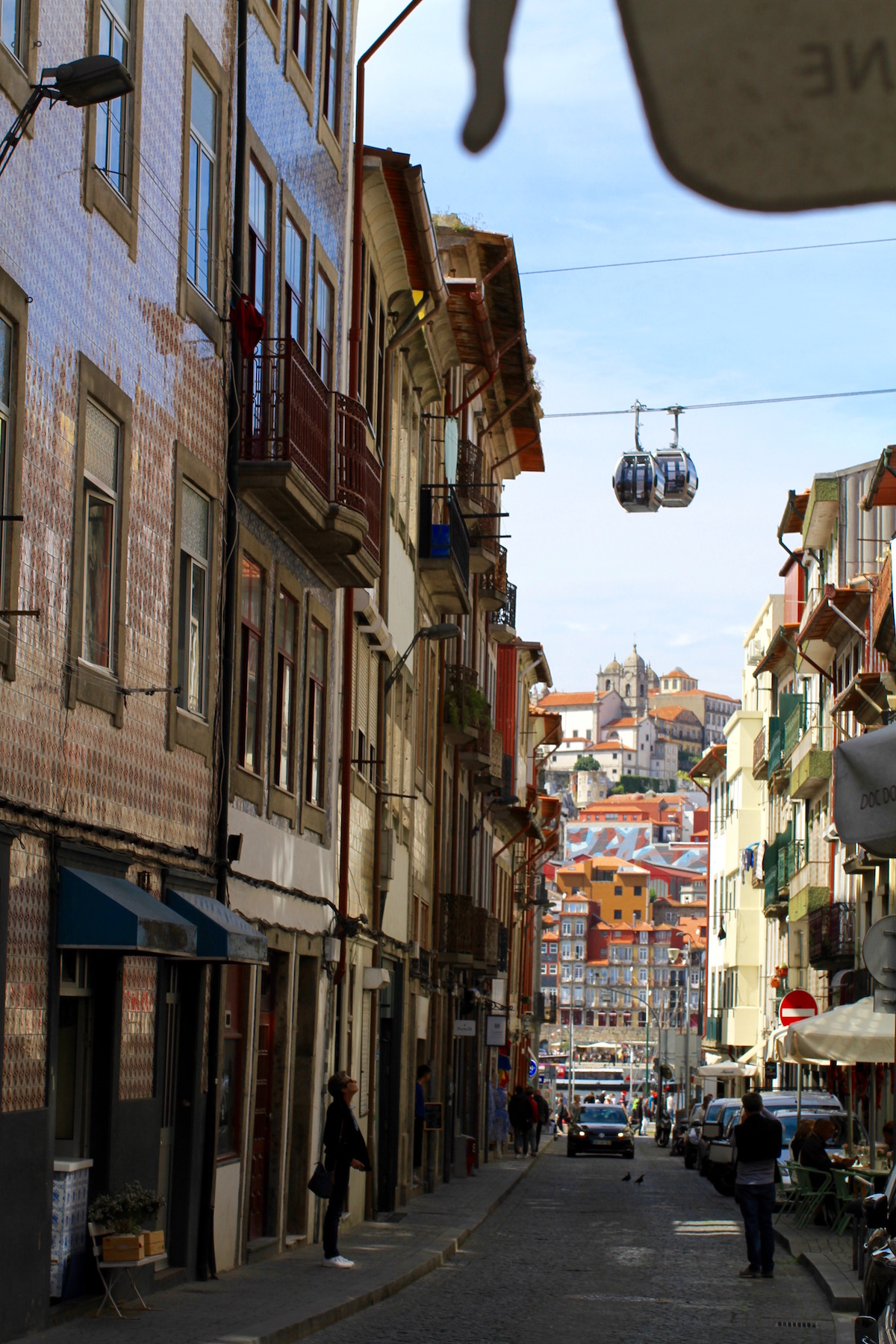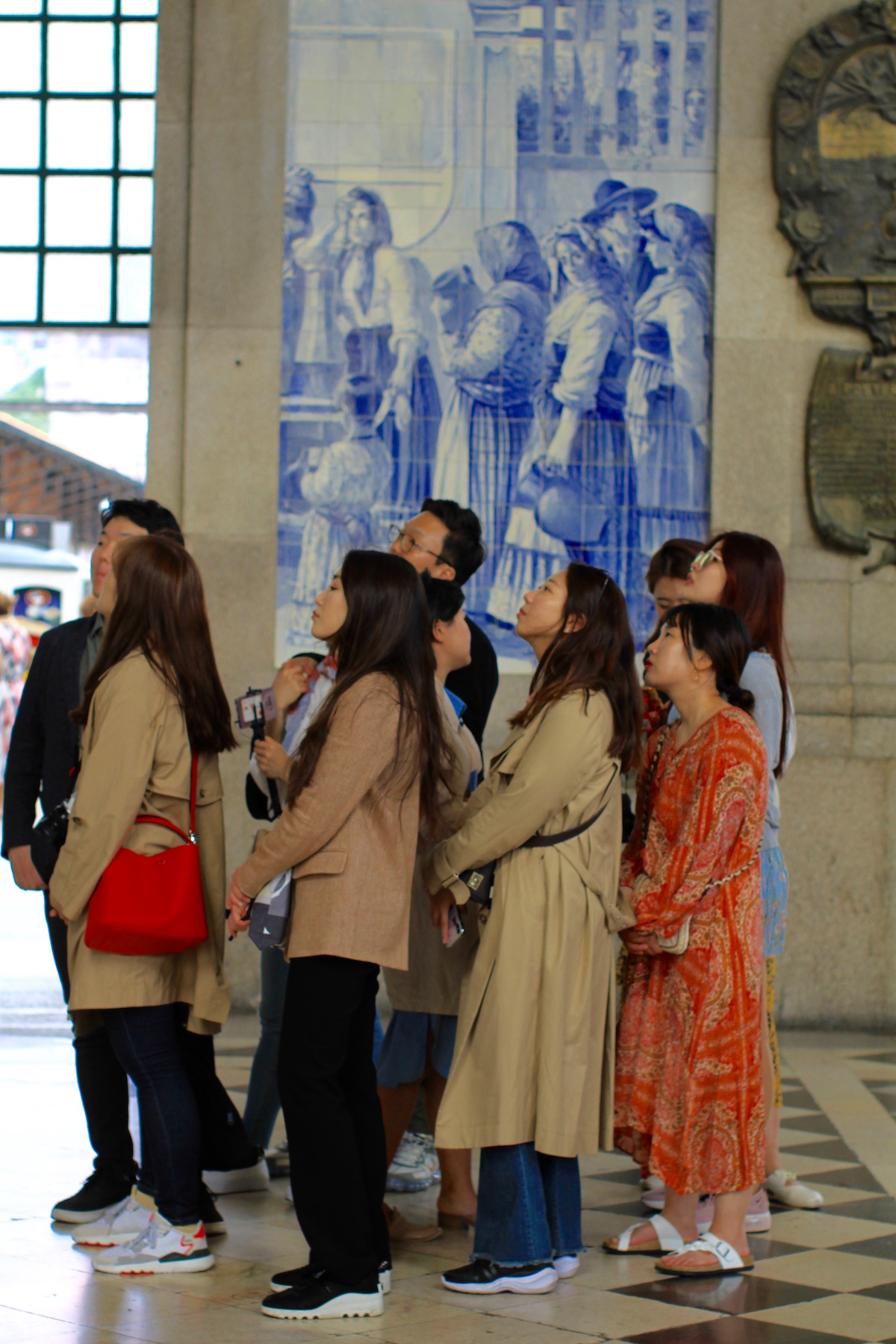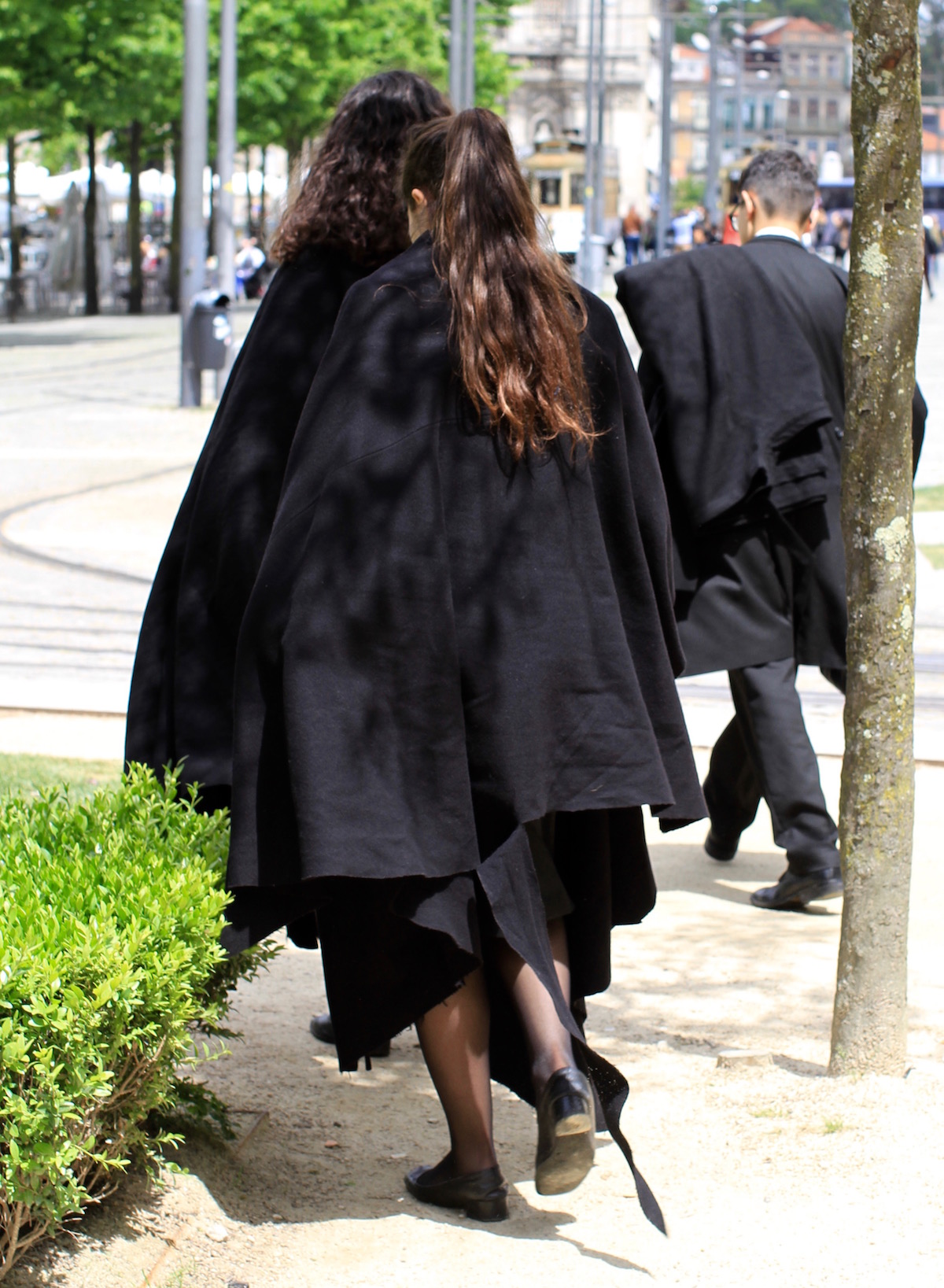 On our way to Porto, we stop off at a beach just south of the city and relax for a couple of days. We are about to discover the north coast of Portugal and this long stretch of beaches and board walks all the way to the Spanish border. Just outside the city we decide to stop over in a campismo, which I keep calling a campasino much to the amusement of a whole bus load of Portuguese when I insist that the campesino is my destination.
A wild bus ride it was too, speeding down tiny cobbled streets, missing pedestrians and the corners of houses by inches. We giggle uncontrollably, baffled by the rest of the passengers who don't bat an eyelid at any of these extraordinary antics. Some sort of row breaks out about the route he is taking, until it is clarified that we are now going around the suburbs for sport, due to a diversion.
We are delighted to stay on the bus as it whizzes through Porto like a bat out of hell. Finally we are dropped off in who knows where. We head straight to a cafe to get out bearings!
Eventually Porto begins to make sense. A UNESCO World Heritage Site, the intact old town spreads up from the River Douro's edge. The wine cellars, mainly on the Gaia side of the river have stored and aged the port for centuries. It costs from about 2/3 euros per glass, but sipping an occasional ruby port is essential in Porto!
We are initially baffled by the Harry Potter outfits worn by young adults, until we discover that JK Rowling got inspiration for her first book here, and not the other way around. These young people are final year university students, following an ancient tradition of wearing full back dress suits and cloaks. Unlike many European capitals bombed during the Second World War, Lisbon and Porto are as they were for hundreds of years. Back streets are intriguing to the eye; patterned tiles, painted balconies, washing lines, steep steps, the warm colours of Portugal. It's all about boats and seafaring here where Portugal's famous explorers set off to conquer foreign lands.
The next part of our journey will take us into the Minho area north of Porto, visiting the oldest Bom Jesus sanctuary in Braga, the wild beaches of Cabadelo and the coastal Camino that takes pilgrims to Santiago.