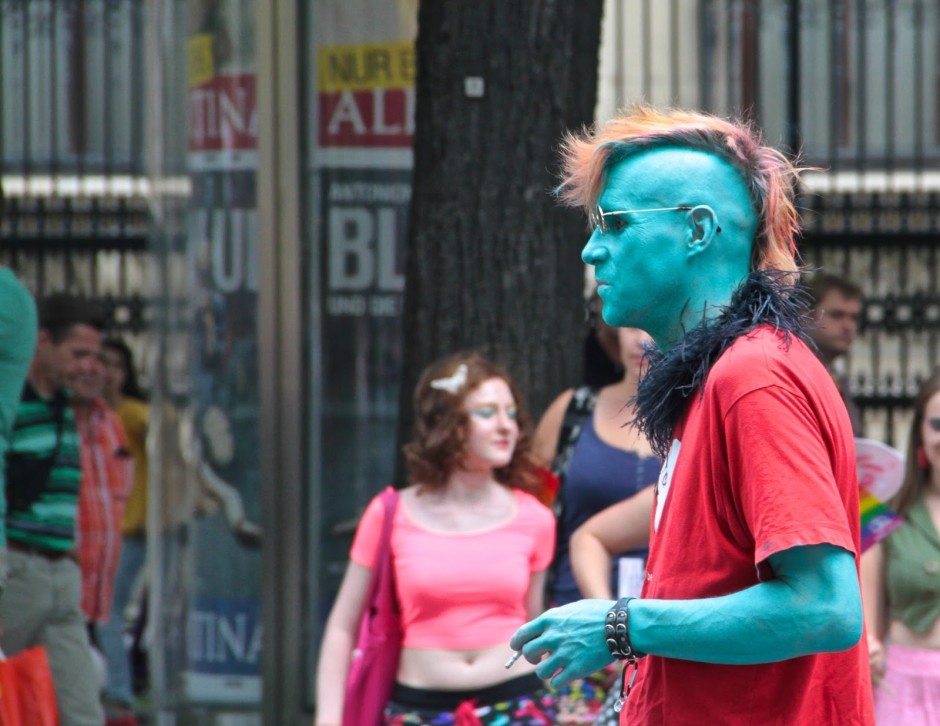 I know! I'm gadding about a lot recently. It's a long story. This week I'm in Vienna. Strikes me as a conservative and wealthy city. It's only my initial impression and I've never been here before. Right?
Wrong. Turns out today is the Gay Pride March. It's my first proper Gay Pride. It's got bells and whistles. It's got knobs on. It's the whole shebang.
We cheer it on, myself and the citizens of Vienna. The trams are rainbowed for the event, smiley police are drafted in, the city thumps to the beat of the drums. I love this world and everyone in it, especially those who celebrate by painting themselves beautiful, and doesn't it just leave everyone else in the shade……
Alas, I was told that some time later the parade was attacked by christian right wing marchers coming from another direction. How dark and sad, in this city of ghostly memories.