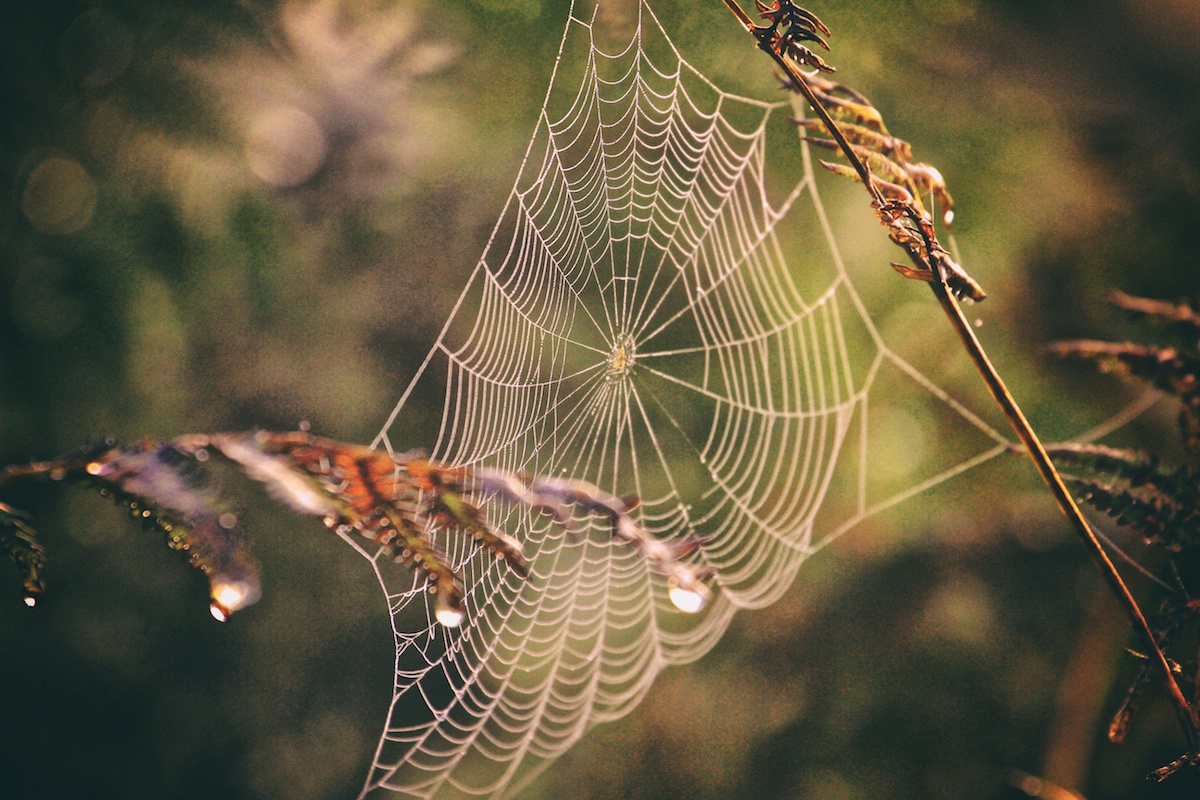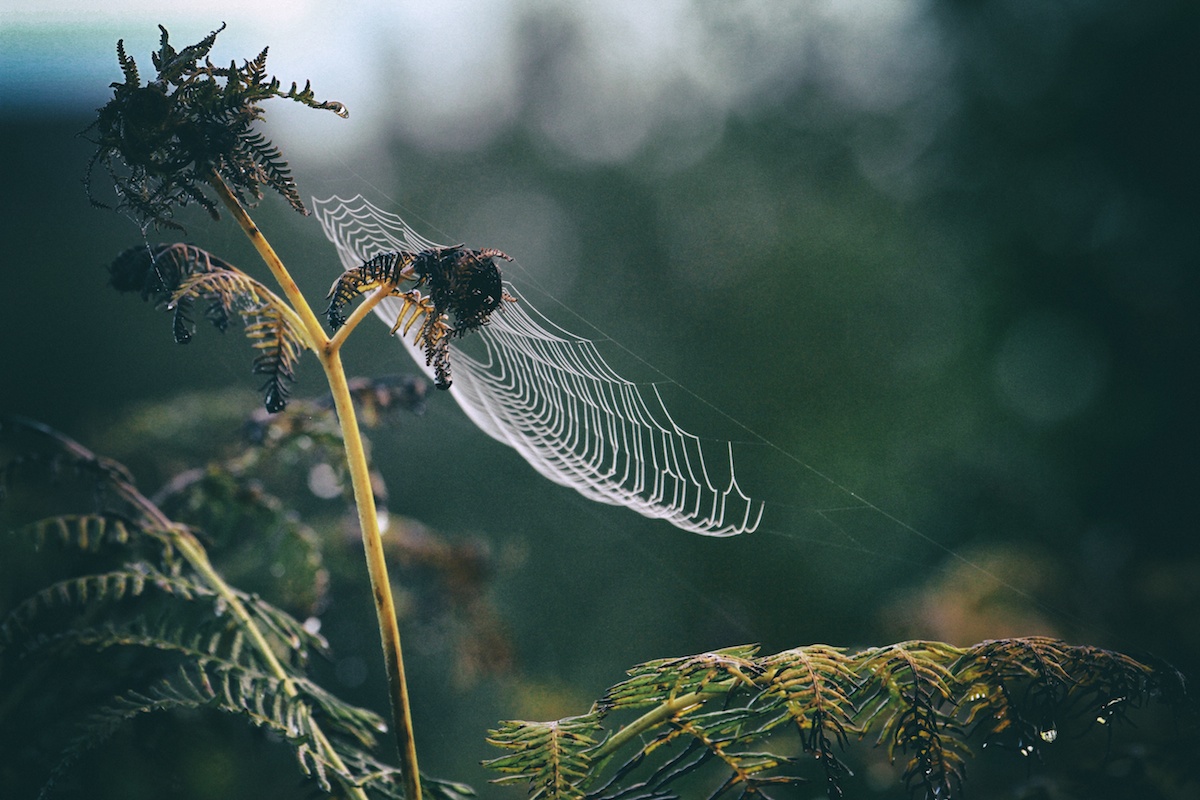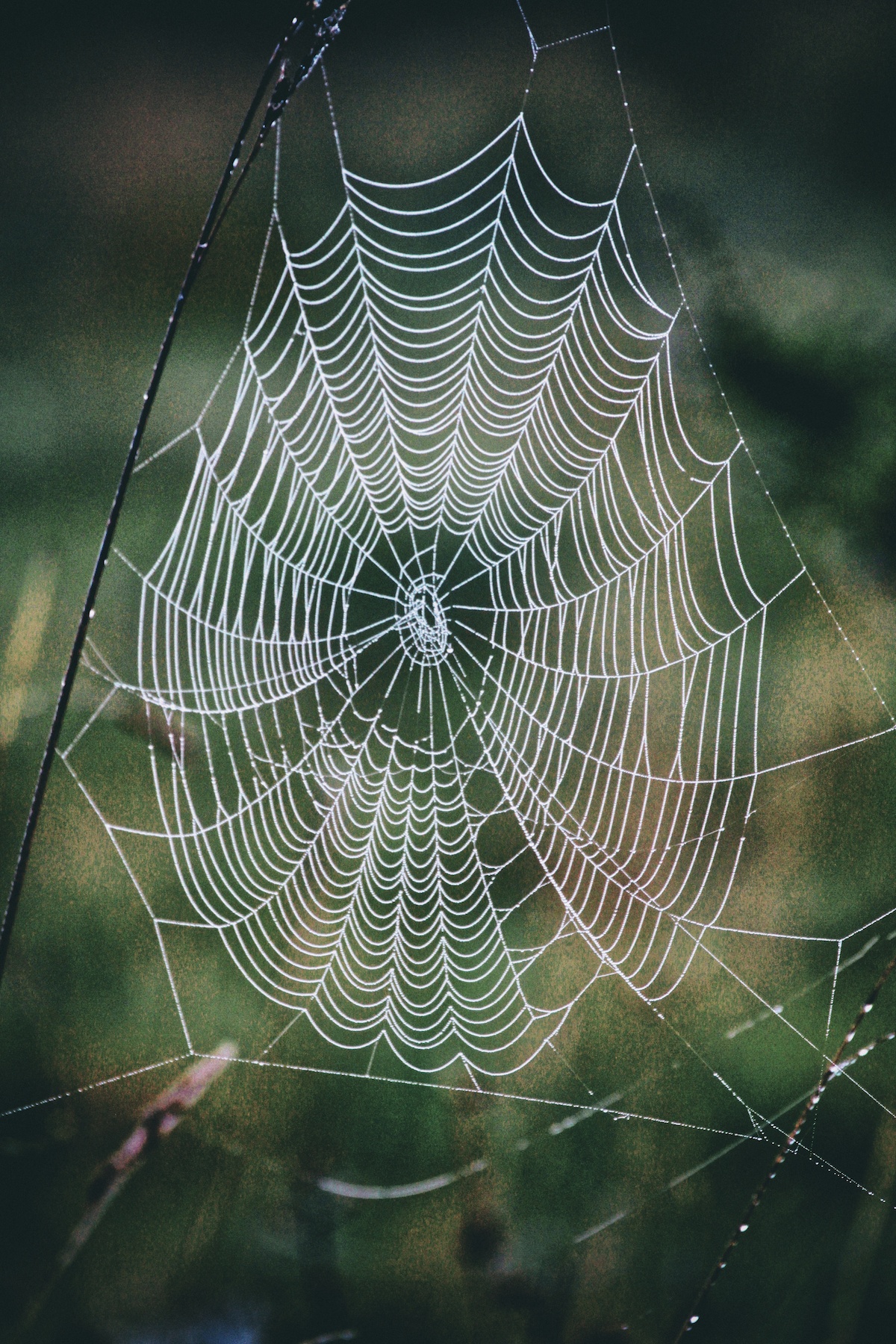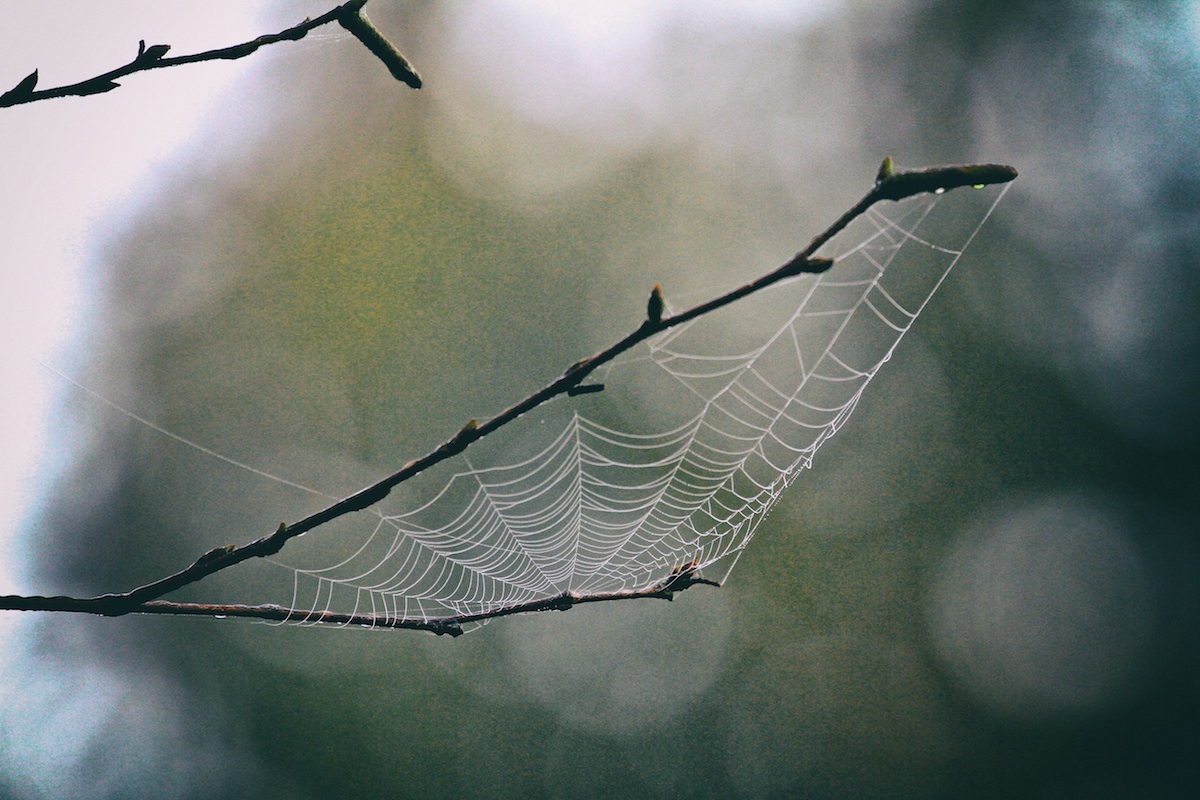 Dripping with morning dew, these silken webs are at their most luminous. Later they fade into dry vegetation, invisible again. Damp and dark they shimmer on the branches, woven art works hanging between the gorse and the brambles.
Sometimes they are stretched beyond a circle, or a long leash extends into the trees. One of their kind always manages to create a perfect looking trampoline. Circles and ovals with maximum strength.
They lurk in my studio. We eye ball each other. Don't I say. Don't dare wiggle or run. But they don't listen.
I turn a blind eye, bargain some more. At least don't come near me, or touch me or crawl up my leg.
They just do what they like. But when the next day comes and I see their work, I am somewhat more tolerant.
Congratulations, I say. Nice exhibition on the car door this morning.