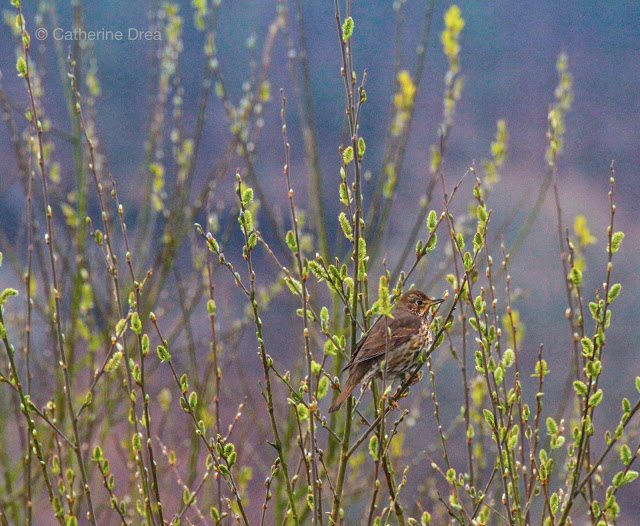 I wandered off the route and instead drove towards the Comeraghs. Now I was going to be late. But at least I was living dangerously!
On the boreen I caught a glimpse of the mountain through a gate. The bright morning drew me up through the rise of the land and the cloud skimming the ridge. The occasional grinding mechanism of the lens and my own breathing behind the camera gradually settled my racing mind.
While focussing on the willow hedgerows woven with catkins, I heard her. The song began in bursts with pauses in between. We both waited in the stillness, and every thought of time wasting or even of strategies for change and improvement, abandoned me.
A mate joined her and the blurring began. Just a moment on the road to the mountain and I was back on the right road.