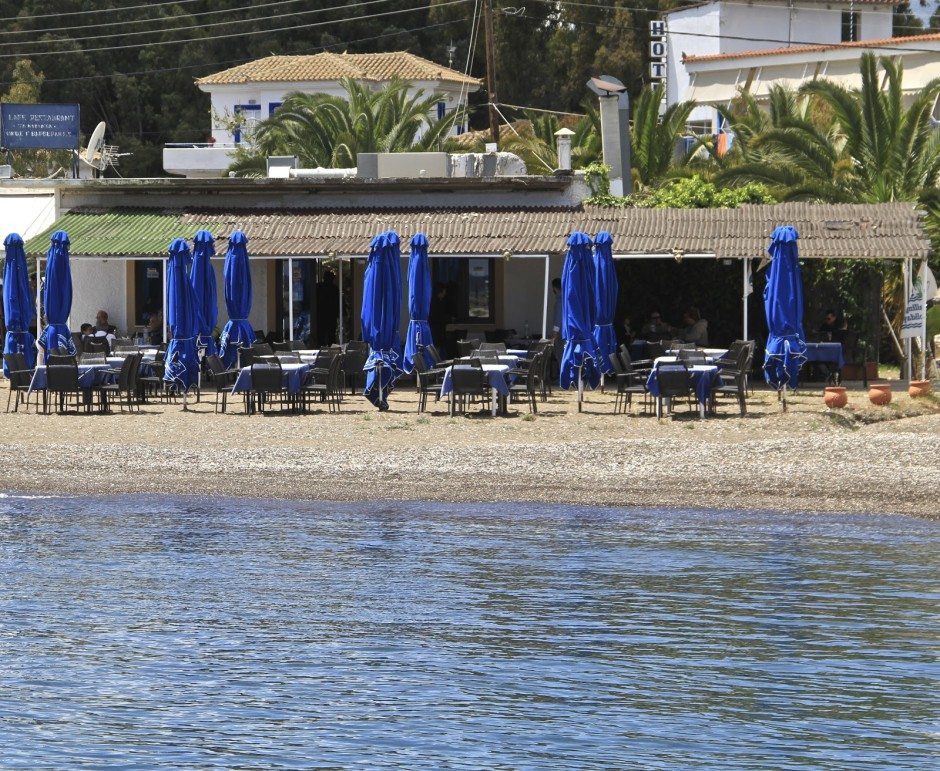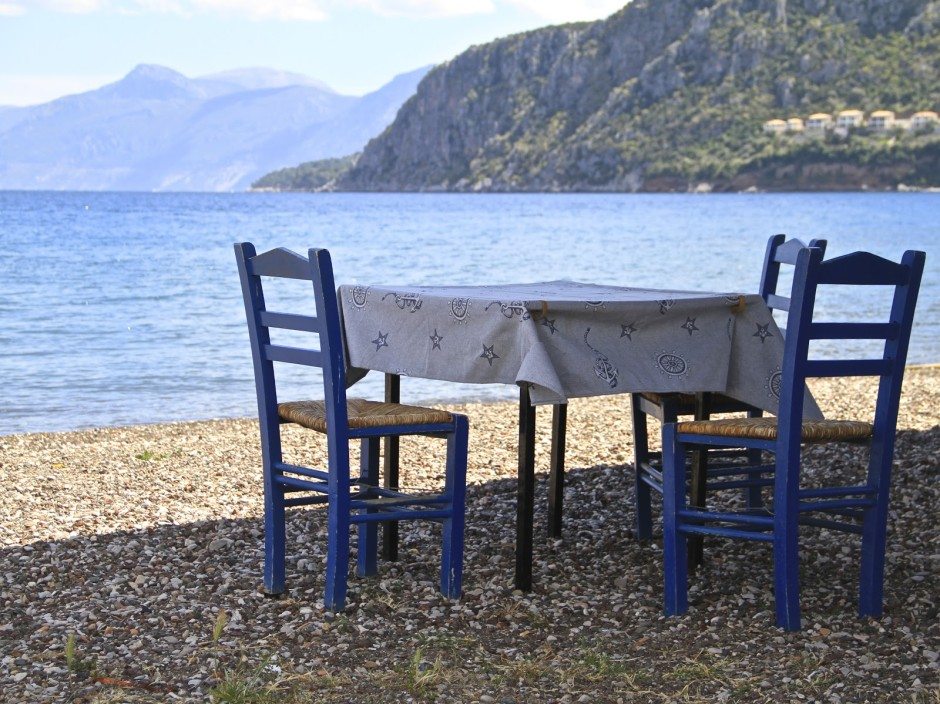 If Ireland is green then Greece is blue. All kinds of blue, even kinds I wasn't expecting………..
It starts when you turn south from Corinth. The legs of the layered peninsulas each stretch out into the Mediterranean exactly like the feet of our little bear of an island, around Kerry. The mountains seem bluer and bluer into the distant western skies. In the evenings the clouds come down from the highest snow covered mountains providing a light show until sunset.
This is a Narnia land of mountains and valleys all leading down to the turquoise sea. The villages on the far side of the mountains are isolated and quiet. I swear that when I sneezed on the mountain path, the whole valley said bless you! The harbour in Kardamili has a few small fishing boats that seem to go out to sea after nightfall. The beaches are mainly pebbly and down steep cliff side trails.
I am still so excited about being here. Today I felt the call of wifi and popped into this bar to have a chat with the twinternet. Funny thing is, it's just like parts of Ireland here, but with sun. People tell us that the wildflowers and grasses will have faded to straw in just a few short weeks. In the summer temperatures will soar to 40-45. No one will eat or sleep, but will crawl into their homes and wait until darkness falls.
All summer tavernas, bars and shops will open 16 hours a day 7 days a week. Come winter the scattering of tourists will be no more and the local families will turn to the hills and pick their olives. Times are very uncertain in Greece and high taxes and poor services haunt the people still. There are no utopias anywhere are there? Life still has to be negotiated and grasped.
But these blues have an effect. They still the mind and cleanse the eyes. Light warms your skin and makes you forget your creaking bones. Dropping in and out is a luxury and one I remember and honour every moment………problem now is, how am I ever going to leave?!!