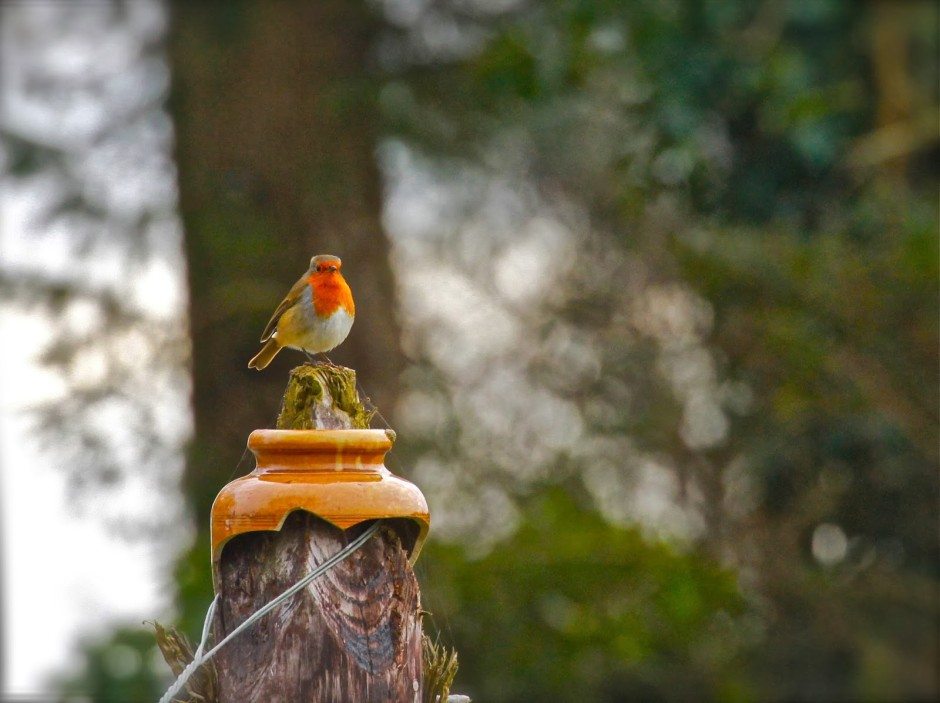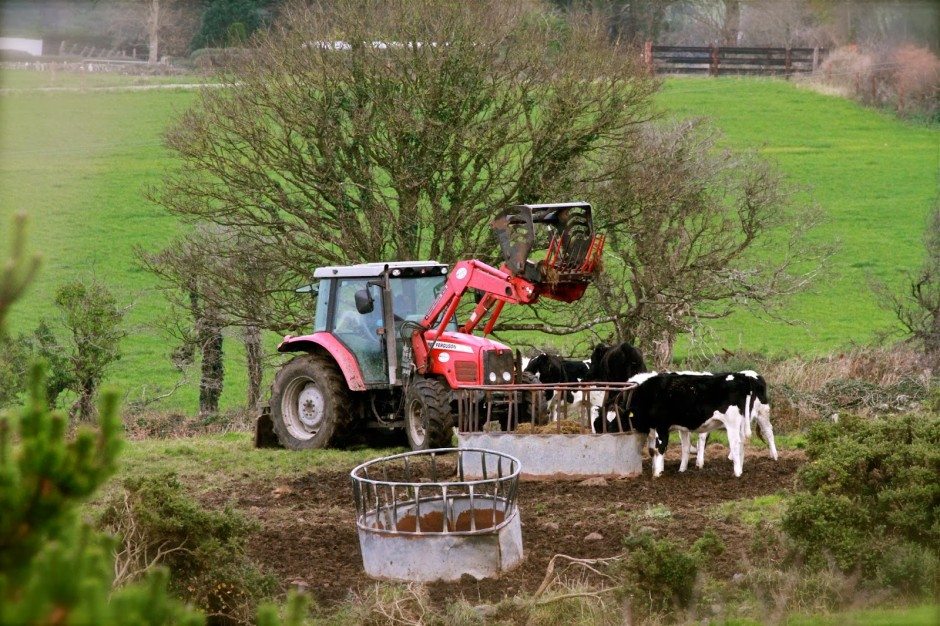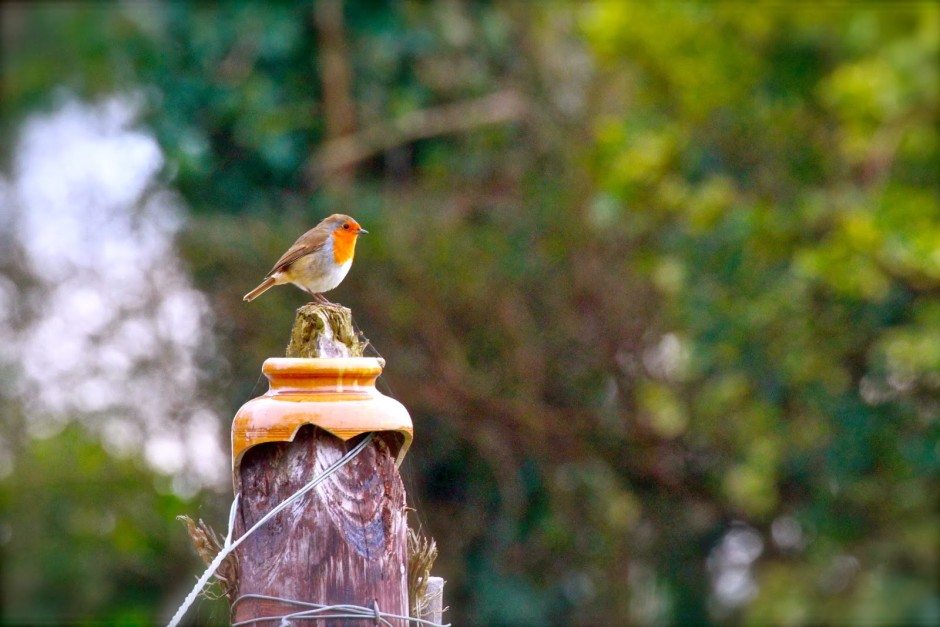 Are we sharing similar thoughts as we watch the cattle being fed? Fodder. Winter. Action.
The structure of everything is revealed by winter, so I am aware of this Robin following me. It's a territorial thing with Robins, they own the place. Making my way along the lane, he continually swoops on ahead always landing in full view on some perch or branch.
Letting me know who's cock of the walk.
As soon as I get closer, he's gone. Then, around the next bend, he twitches and chirps from the top of an improvised gate post brilliantly hewn from an old telegraph pole, the top of a clay jar , a piece of wire.
He's not the only one standing by agog. Other birds are gathering as the tractor arrives with this years silage. I know I say nothing much happens around here, but hey look at this, everything is going on today!