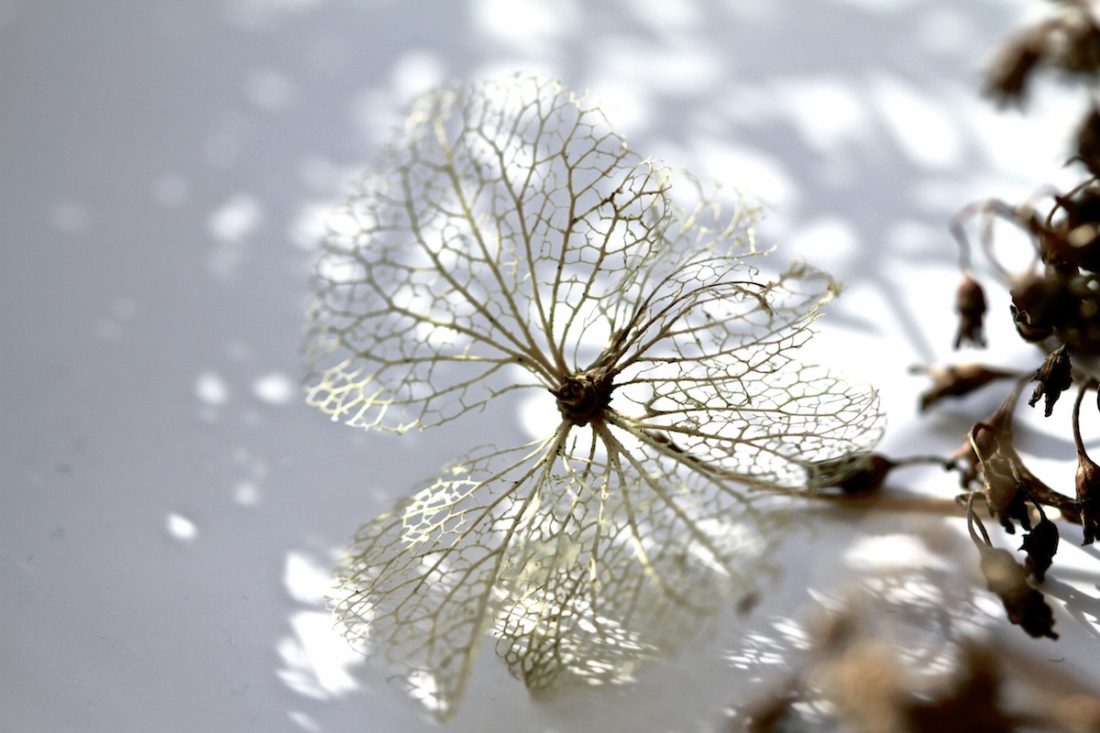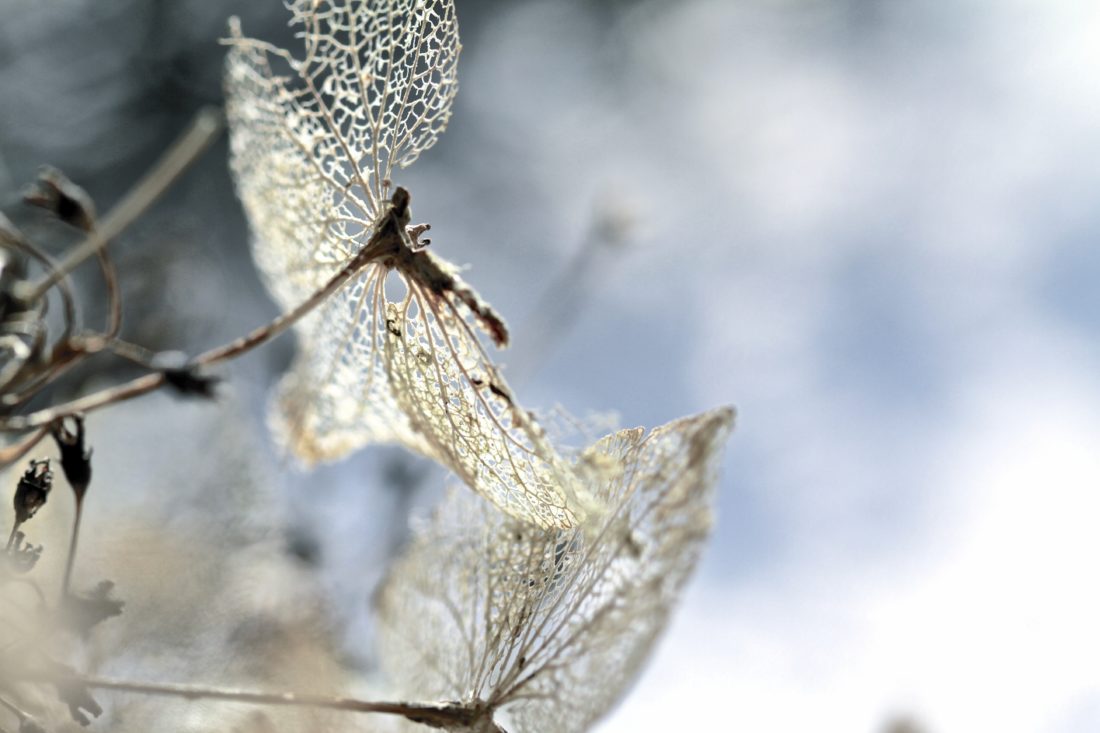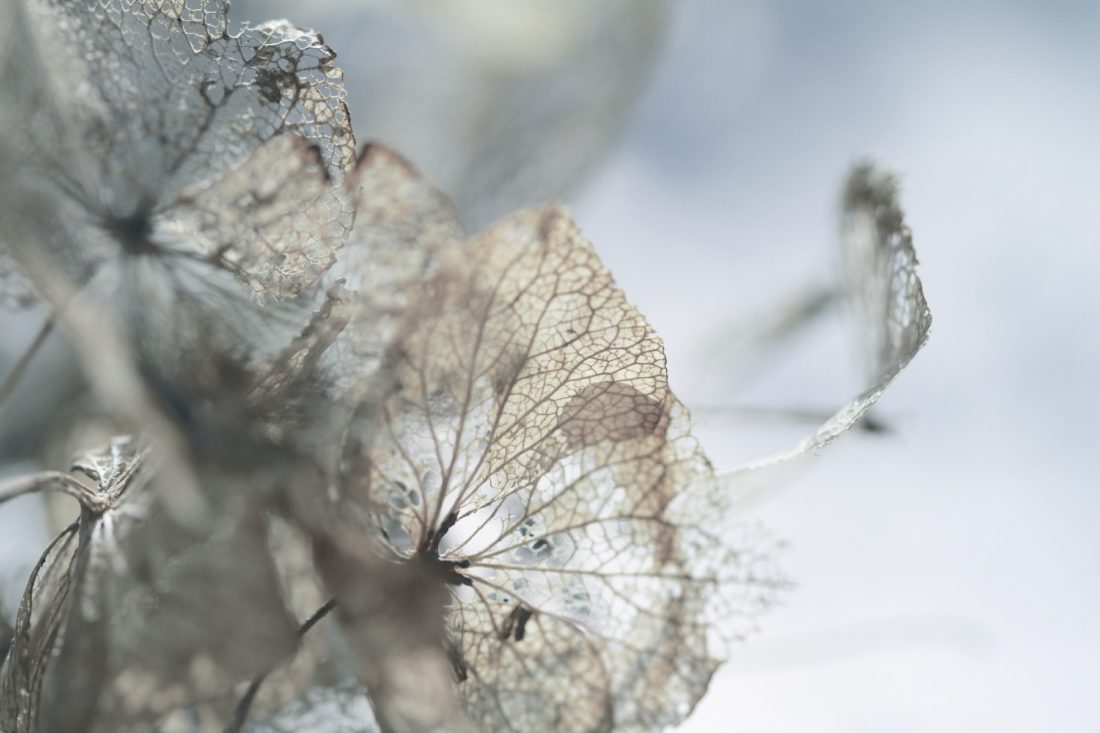 Death or the long sleep, is a subject that I am endlessly interested in. There is such beautiful decay around us in everyday winter fading. Maybe we are divided into those who yearn for Spring and those who are slower to leave Winter?
Confinement has shrunk my world for now, and yet I'm closer to the small and the frail than ever. At this time of the year all I can find are skeletal remains, a handful of ageing hydrangea petals in the shimmering morning light. Then safe on the warm floor I am occupied for the day.
But only for now.  Here comes Spring!
Hold out your arms by Helen Dunbar, written just before her death in 2017
Death, hold out your arms for me
Embrace me
Give me your motherly caress,
Through all this suffering
You have not forgotten me.
You are the bearded iris that bakes its rhizomes
Beside the wall,
Your scent flushes with loveliness,
Sherbet, pure iris
Lovely and intricate.
I am the child who stands by the wall
Not much taller than the iris.
The sun covers me
The day waits for me
In my funny dress.
Death, you heap into my arms
A basket of unripe damsons
Red crisscross straps that button behind me.
I don't know about school,
My knowledge is for papery bud covers
Tall stems and brown
Bees touching here and there, delicately
Before a swerve to the sun.
Death stoops over me
Her long skirts slide,
She knows I am shy.
Even the puffed sleeves on my white blouse
Embarrass me,
She will pick me up and hold me
So no one can see me,
I will scrub my hair into hers.
There, the iris increases
Note by note
As the wall gives back heat.
Death, there's no need to ask:
A mother will always lift a child
As a rhizome
Must lift up a flower
So you settle me
My arms twining,
Thighs gripping your hips
Where the swell of you is.
As you push back my hair
– Which could do with a comb
But never mind –
You murmur
'We're nearly there.'
(25 May 2017)