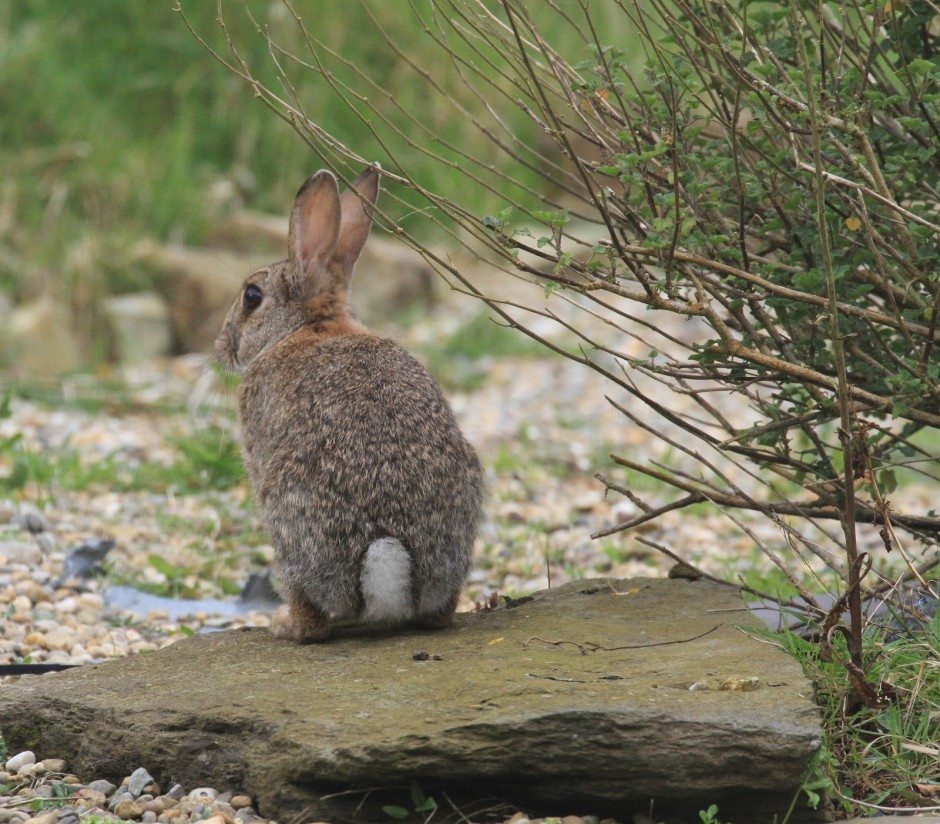 Our young hare or leveret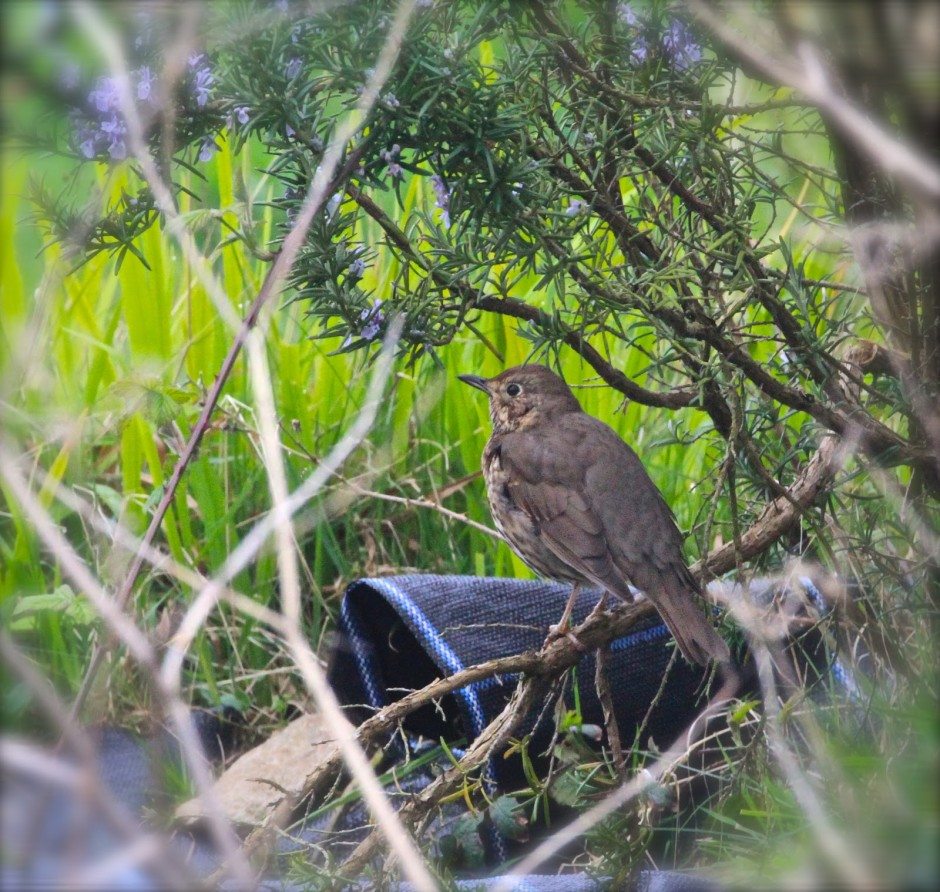 One thrush stands guard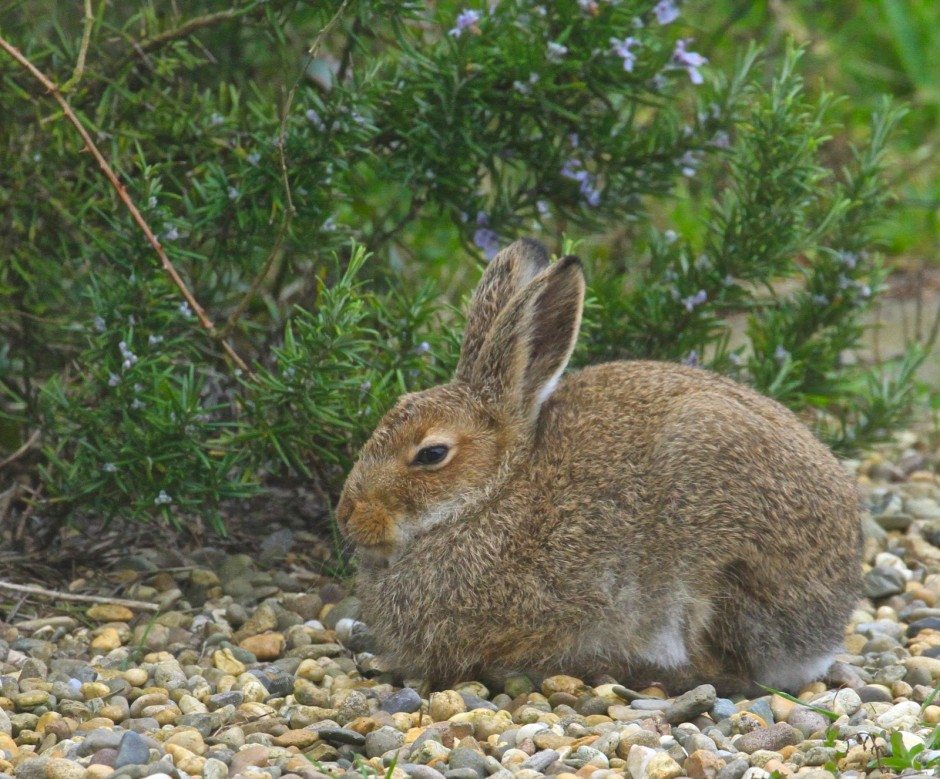 A small nap during breakfast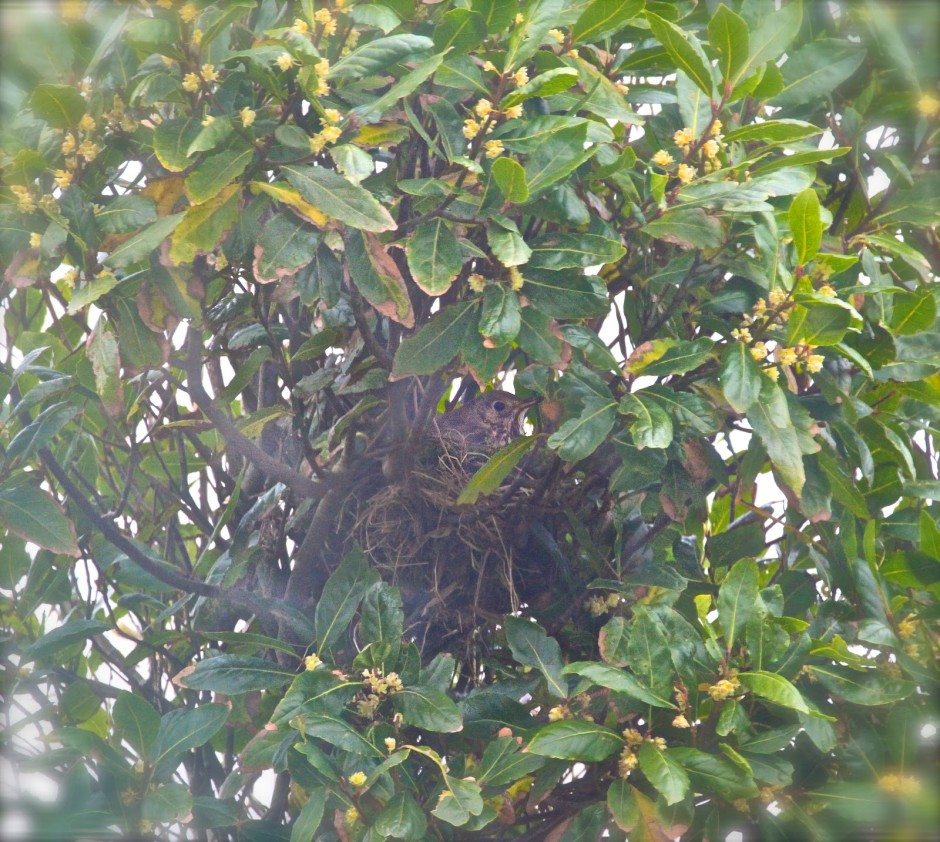 First shot of the thrush sitting on her nest
Every morning the young writer and myself have breakfast with the current neighbours. We enjoy watching the leveret, now weaned and left to his own devices. We used to joke about making a pet of him, especially my other half who secretly left carrots out for him!! Today the young writer remarked that he really is a pet already and you will see from his mid breakfast snooze that he is quite at home here in front of the kitchen window!
This morning was especially exciting as for the first time a pair of thrushes have taken up residence in our bay tree. We have been watching them setting up home, one stands guard while the other works hard flitting backwards and forwards…too fast to capture.
Today I realised that I can see right into the nest.  If I get down on the kitchen floor, and use my longest zoom lens I can see her outline just sitting there. This is the very first blurry photo taken just now…….look very closely……..
But sadly I have no time to linger and must get to work. Hopefully there will be more photos to follow!