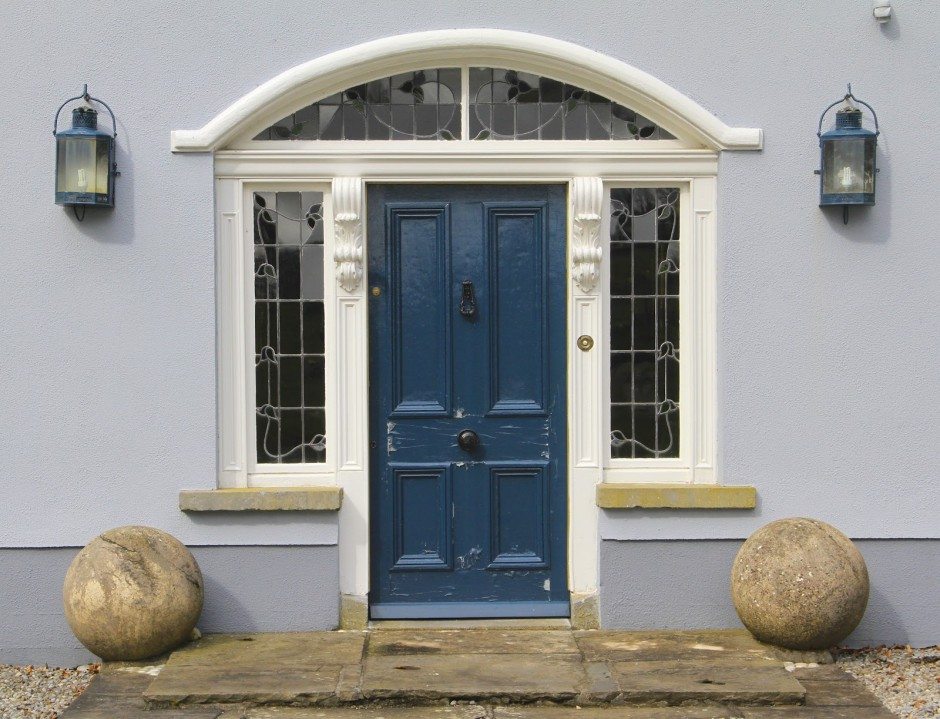 Angela Jupe's Georgian home Bellefield House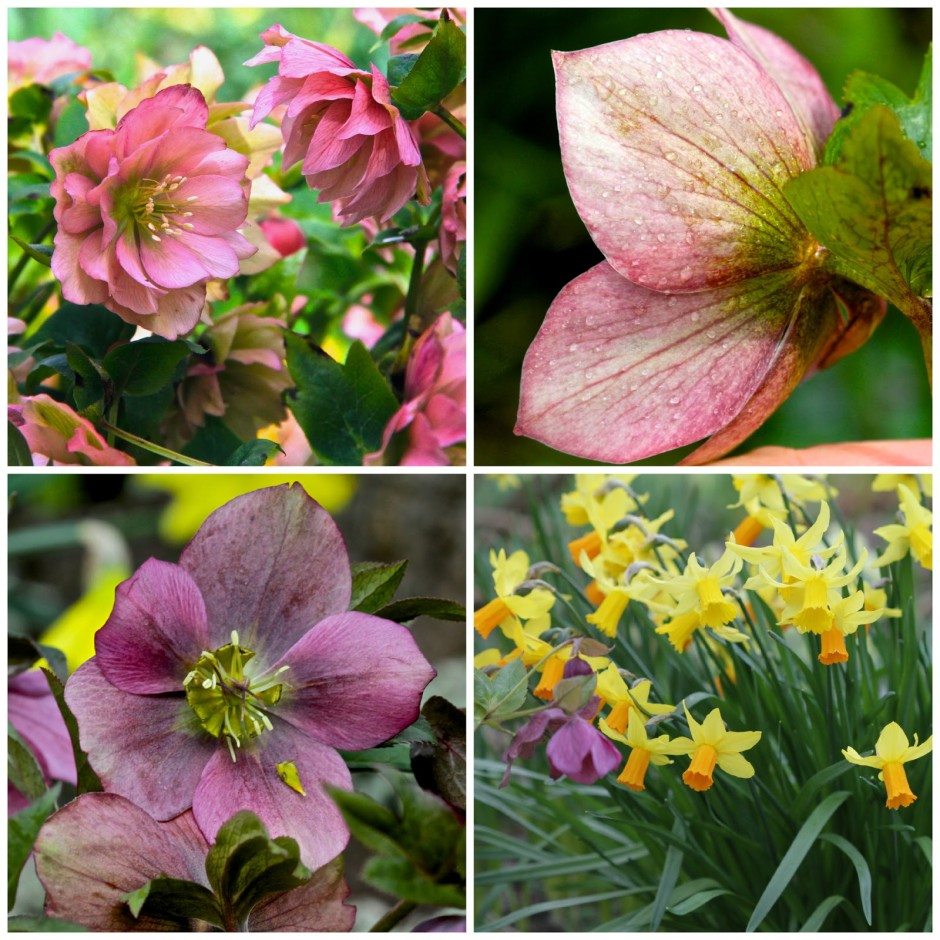 In March the garden is full of daffodils and hellebores.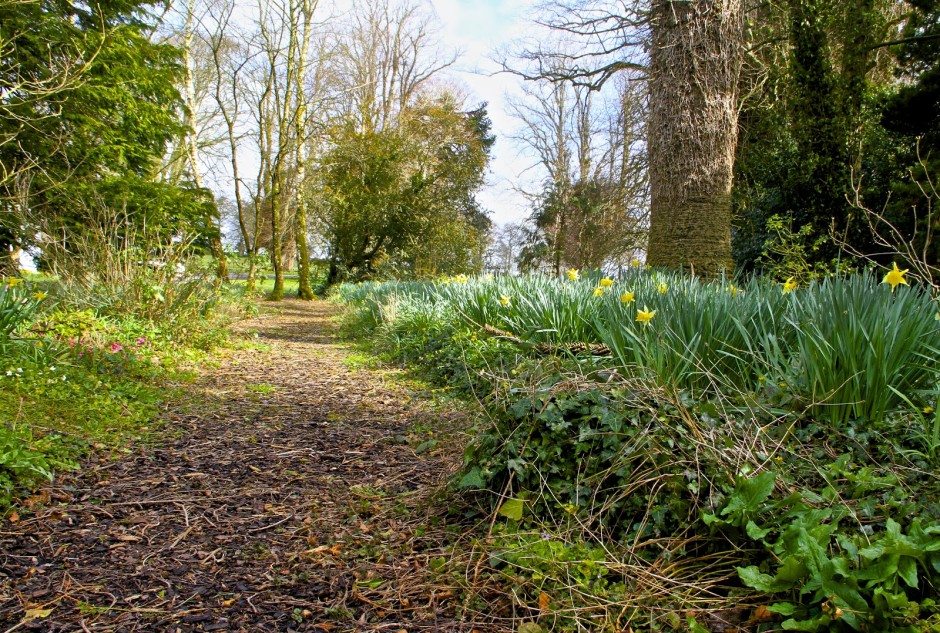 Wild woodland planting around the house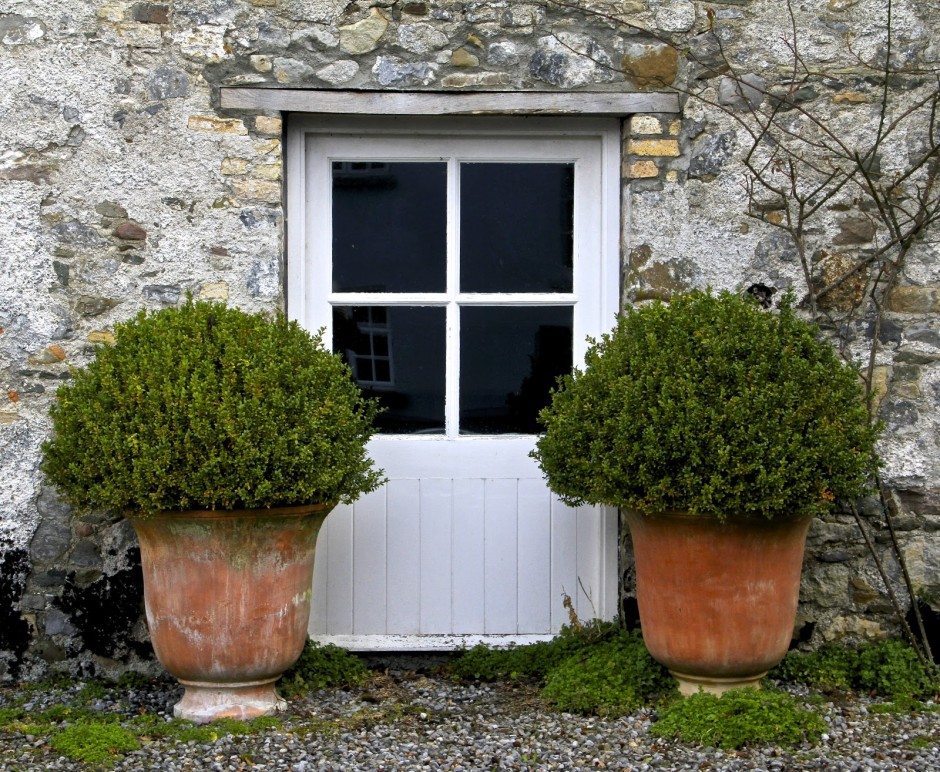 The stable yard stone out buildings have been transformed into rental properties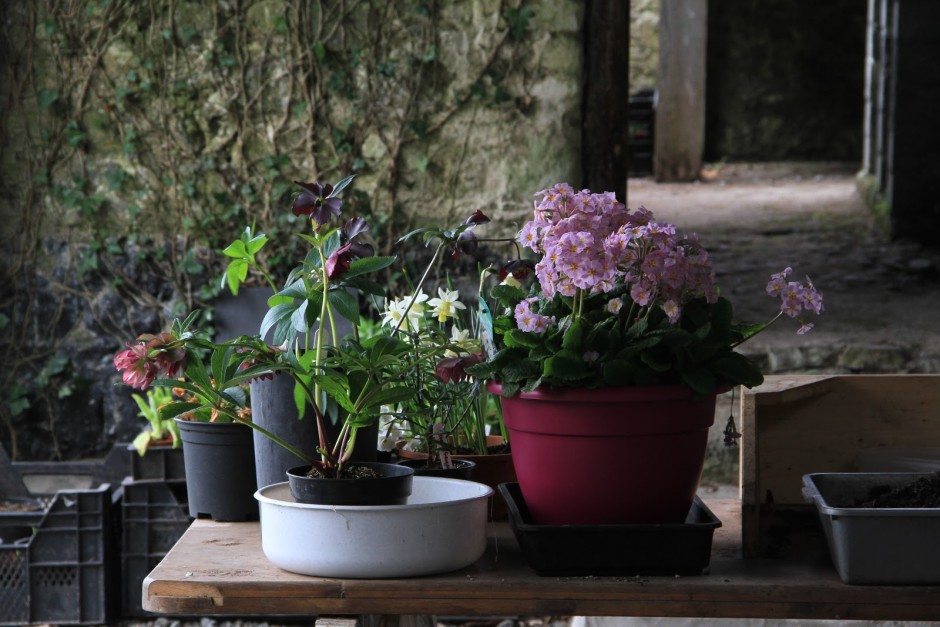 Even the potting shed is beautiful!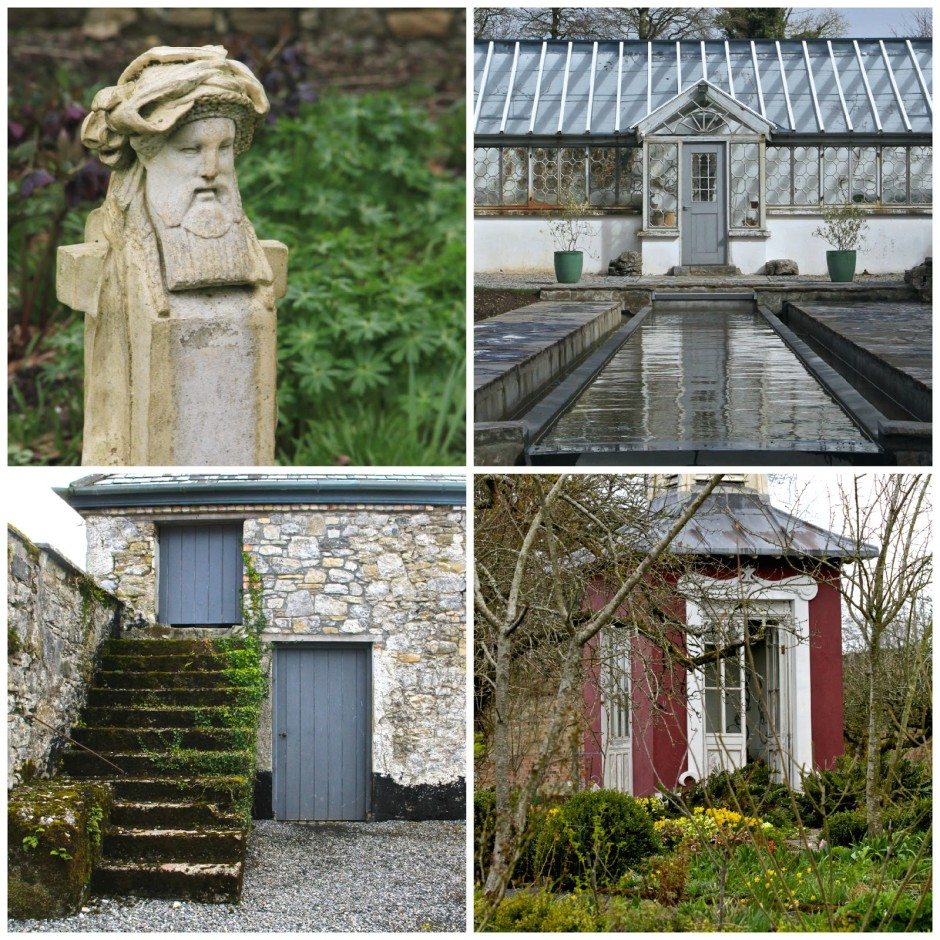 The gardens have some strong architectural features built around reclaimed and salvaged materials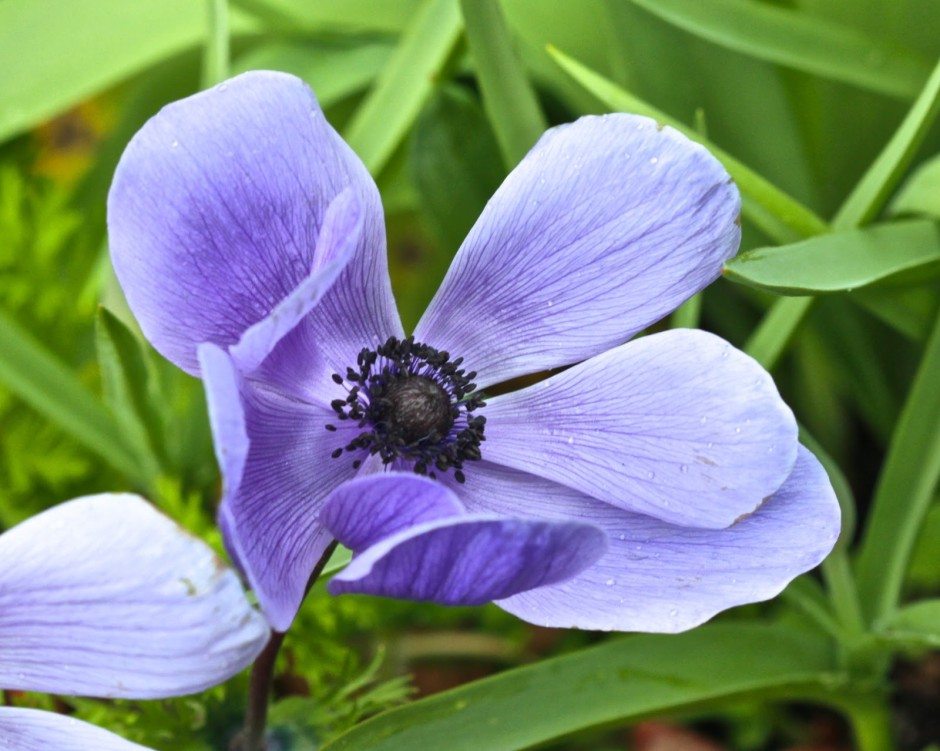 Blue anemones follow me around these days!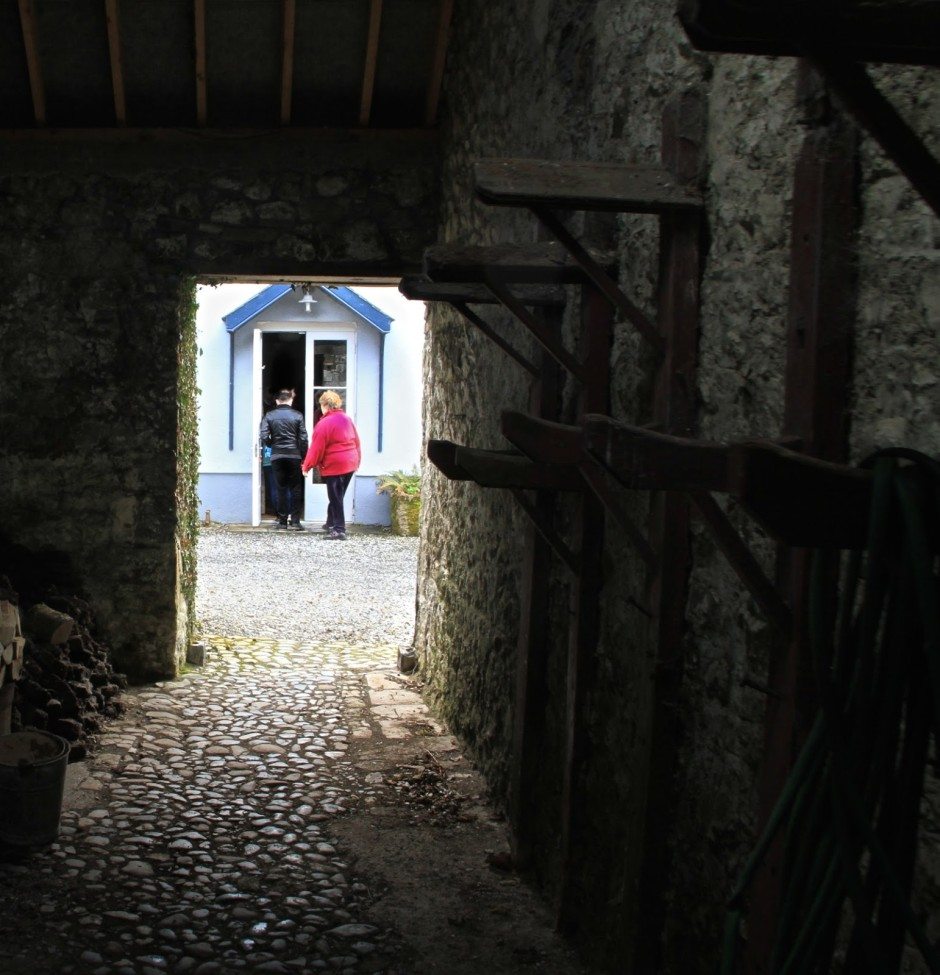 And we got a sneak peek through the back door and into Angela's home, Bellefield House
I'd say for sure there isn't a square inch of Angela Jupe's life that isn't some expression of her inner creative spark. While I could write about her amazing garden and Georgian home at Bellefield in County Offaly, it is the woman herself as an artist whose work I feel deserves the appreciation and recognition here.
Now retired, she has illustrated her philosophy through 8 transformative personal projects- and the many other houses and gardens she has renovated and re-designed over her life time. As a landscape designer and architect, she is that rare commodity a female visual artist of the outdoors in Ireland.
I had stored up in my rusting memory an article about Angela describing how catmint is a great substitute for lavender in an Irish garden. That was probably 20 years ago, so it was wonderful to chat to her about design, collecting art you love and experiencing first hand one of her projects.
While travelling in the Midlands this week on an organised blogger tour I was struck many times by the passion of individuals creating beautiful worlds through collaborating with nature. From our blogger organiser Margaret from Oldfarm, passionate about food, the workers at the Birr Theatre lovers of the arts, to the restorers of Fancroft Mill lovers of engineering and history, pure inspiration.
The Middle of Ireland has a soft tranquility about it. Off the beaten track, there is space and time here. There are many kinds of travellers and tourists. I'm the kind who tries to avoid crowds, queues, fast food and bikini opportunities. I'm looking for meandering paths, gentle unspoiled landscapes and local specialities-with maybe some of that elusive fairy dust thrown in….
For me Angela Jupe's influence on the treasures of the #magicalmidlands is one of the best examples I know of going through life and adding a fair sprinkling of fairy dust to everything you touch along the way……
More posts on the Magical Midlands Blogger Tour next week. Also thanks to Mid Ireland Tourism for sponsoring the tour and inviting me to participate.