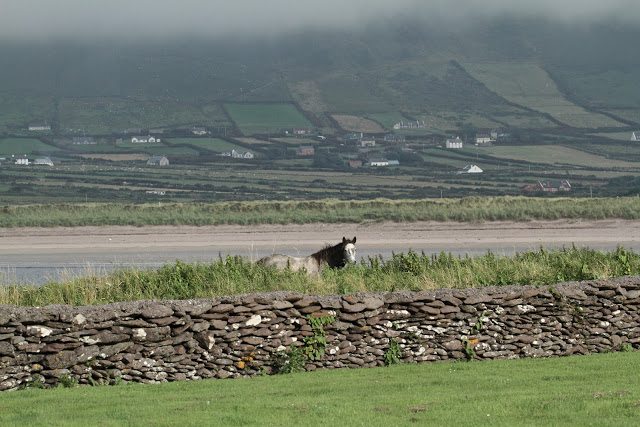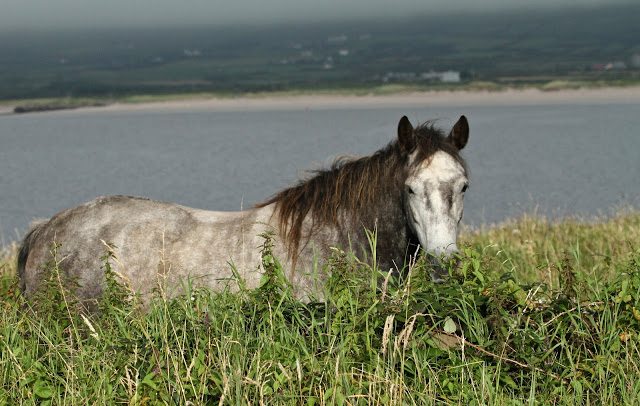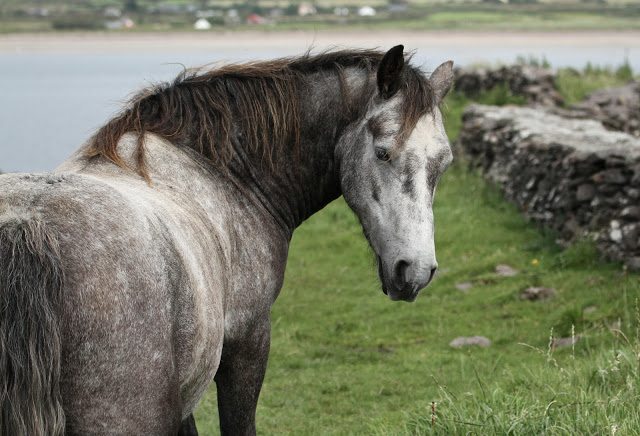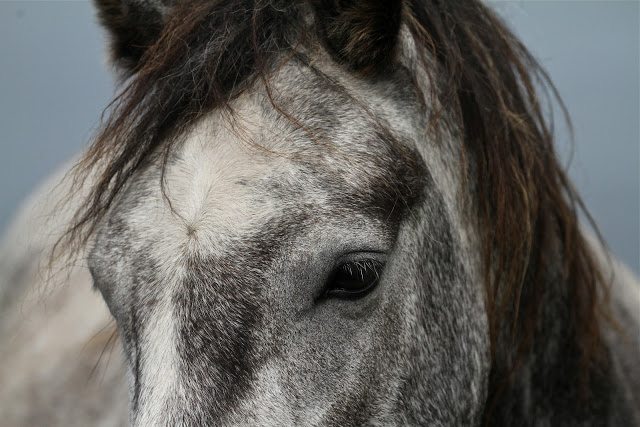 On a small strip of land between the sea and the wall of the house, this beautiful horse has been casually grazing. He is a constant presence and from the house can be seen peeping up over the stone wall, his dappled coat blending in perfectly with the misty landscape.If ever an animal or a scene was conjured up to convey "a typical Irish landscape" then maybe this is it!
The neighbours feed him vegetables and he shyly takes everything he can get, soon going back to his strong silent pose just over the wall.
His gaze follows my route back to the house, our bar-b-que, the evening swim, the Weather Forecast on TV. Through it all he is there, still curious, still watching, still negotiating that little strip of land he calls home.
I struggle with his isolation. I think about what he might be missing. But then I remember my own world, often alone with this camera and my thoughts. We look into each other's eyes, a small moment of shared experience…….