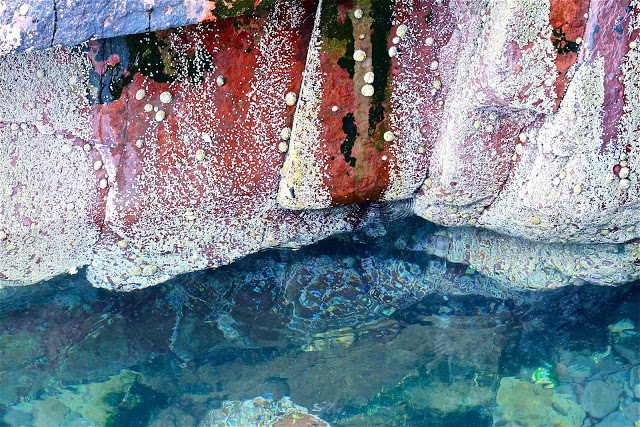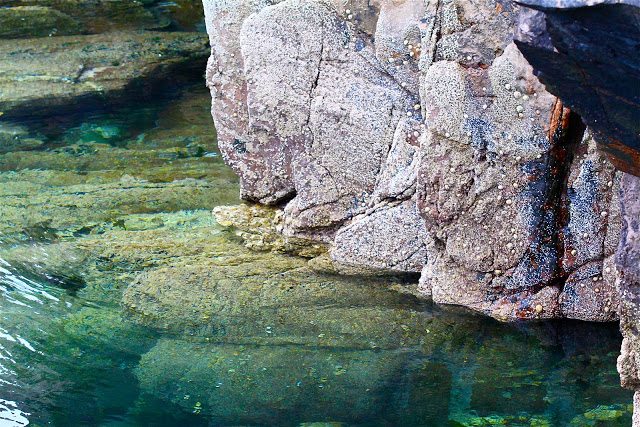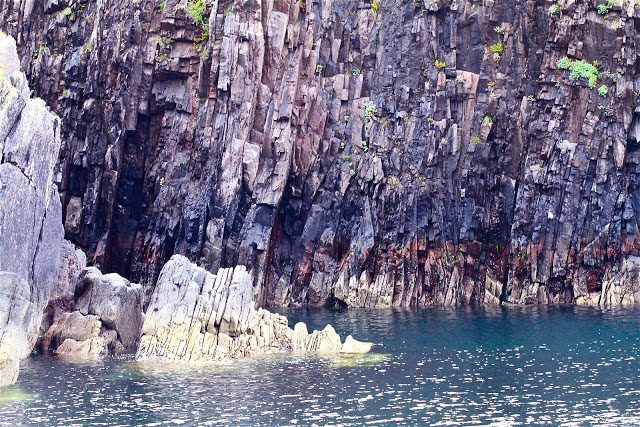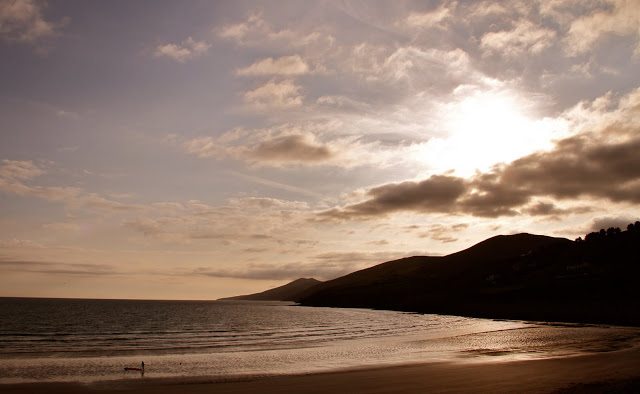 It is said that Brandon Creek in County Kerry was the point of departure for St. Brendan who set out from here in the 6th century (long before Columbus) and after seven years discovered America. In 1976 Tim Severin again set out from here in a replica boat and the following year landed in Newfoundland, thus proving the old tale very probable.
It is a place that has all the drama and beauty of a great cathedral, sheer rocky cliffs and very deep water. Four of us swam here in the cool briny water during August. It actually rained while we tried to get dressed afterwards and as the clothes got stuck a comical performance ensued with bits of damp stuff just clinging on to other wetter bits!
Later we made dinner and included the sea spagetti that we foraged in the creek. (It is delicious and easy to prepare, in this case into a tangy salad) A special evening with a lot of laughs, wonderful old friends, and an amazing view of the beautiful Atlantic coast of Ireland.
I can feel the summer slipping away………..