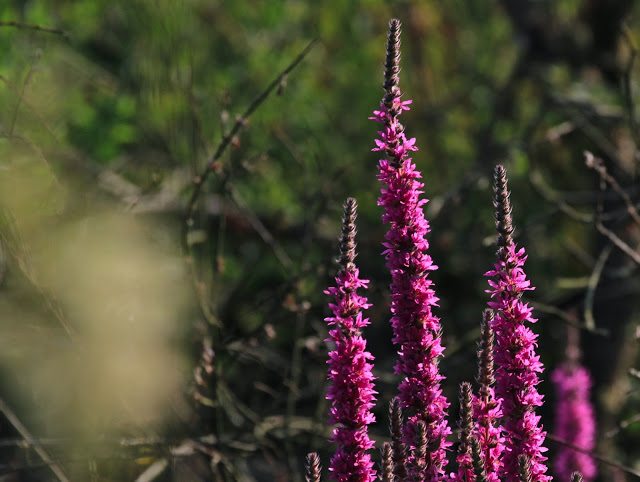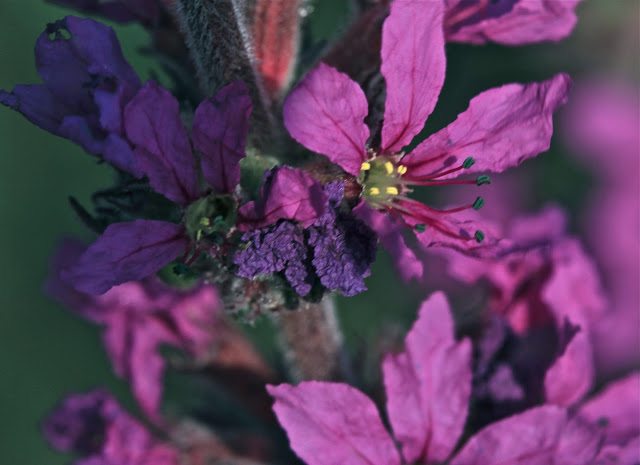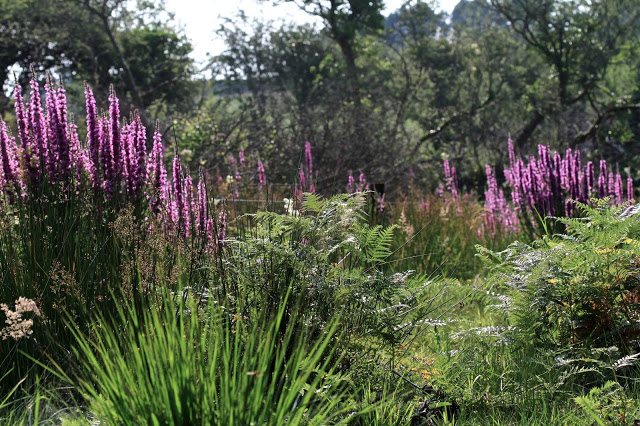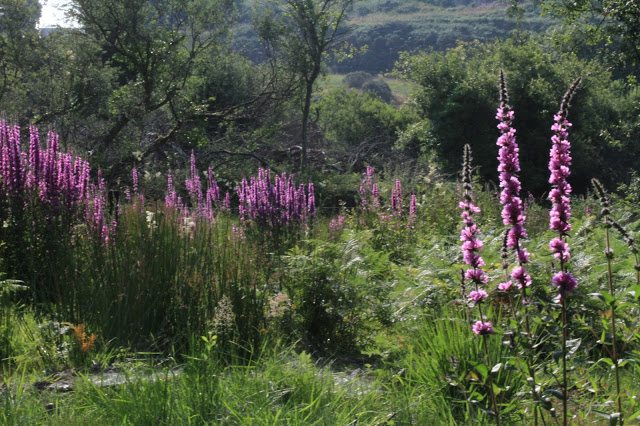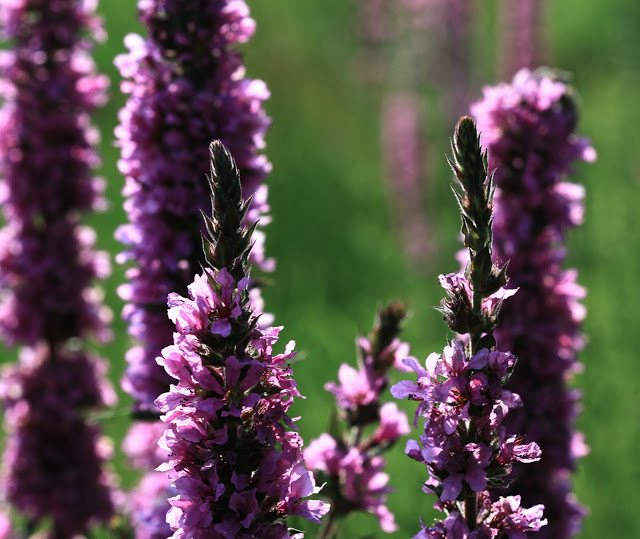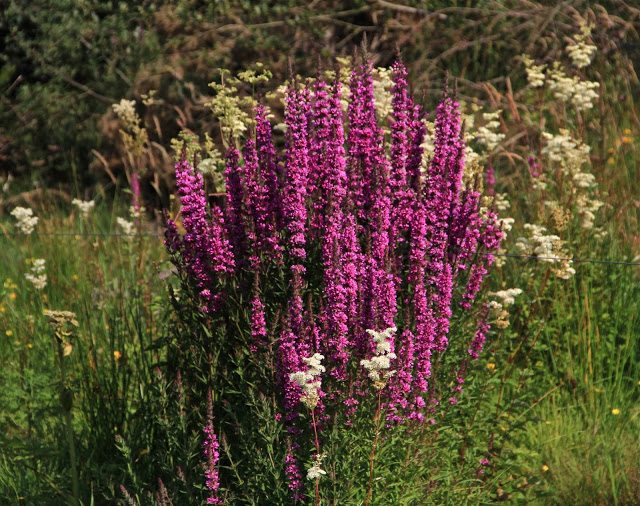 I could see from the window that the Purple Loosestrife was blooming profusely in the bog field. Every day as I ran out the door to complete my week's work I held the image in my heart and waited for the opportunity. (Am not too bad at delayed gratification after all these years of practice) At last this morning I headed out after breakfast with the camera.
It was about 9AM and already too hot to bear. I stood for a long time under a Sycamore tree watching and waiting. The scent of the creamy Meadowsweet was intoxicating. The shade welcome and eventually I sat on my rucksack and succumbed to the silence.
Every most fabulous insect, danced in my face, but evaded my lens!
My photos were supposed to be of Butterflies, Dragonflies, Damselflies, but they just flitted and floated by. Every precious moment of their beauty and presence even more fleeting and impossible to capture than usual.
Instead I got tangled up in a evil briar. (Loud cursing!!) Why do the beautiful moments slip by impossible to hold onto while the clawing, gnawing of thorns is impossible to escape? Beauty is brief and frail, pain deep and unending……and so on, muttering to myself while the briar clung to me like a desperate man…..
Later on the beach while the country sweated in an uncanny 30 degrees, the superficial lacerations on my legs soaked in the salty sea water and I suffered a little less. When I came home and looked at the pictures I saw again a gentle reminder of the beauty of photography, capturing moments in time now gone. What is, is.
And so I label these pictures,"Purple Loosestrife on fire in the bog in the July heatwave of 2013″. It may be an invasive species in some countries but here kept in check by Irish beetles, it is stunning without doubt, purple which is always good in my book, and like the elusive butterfly, soon to be gone except here between ourselves, on our mutual internet cloud of colour…..