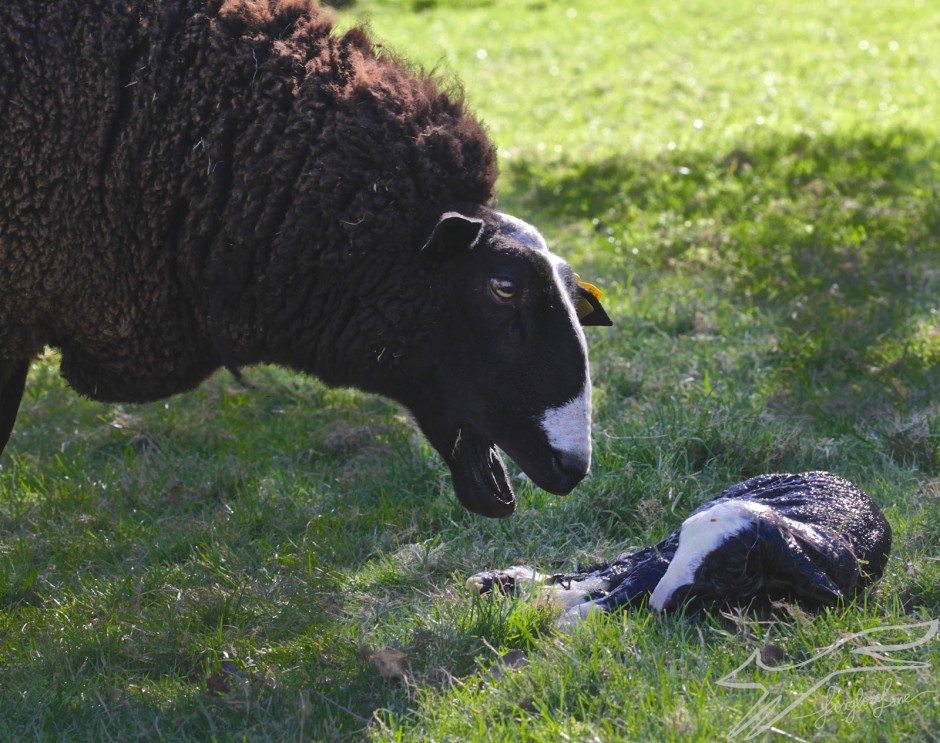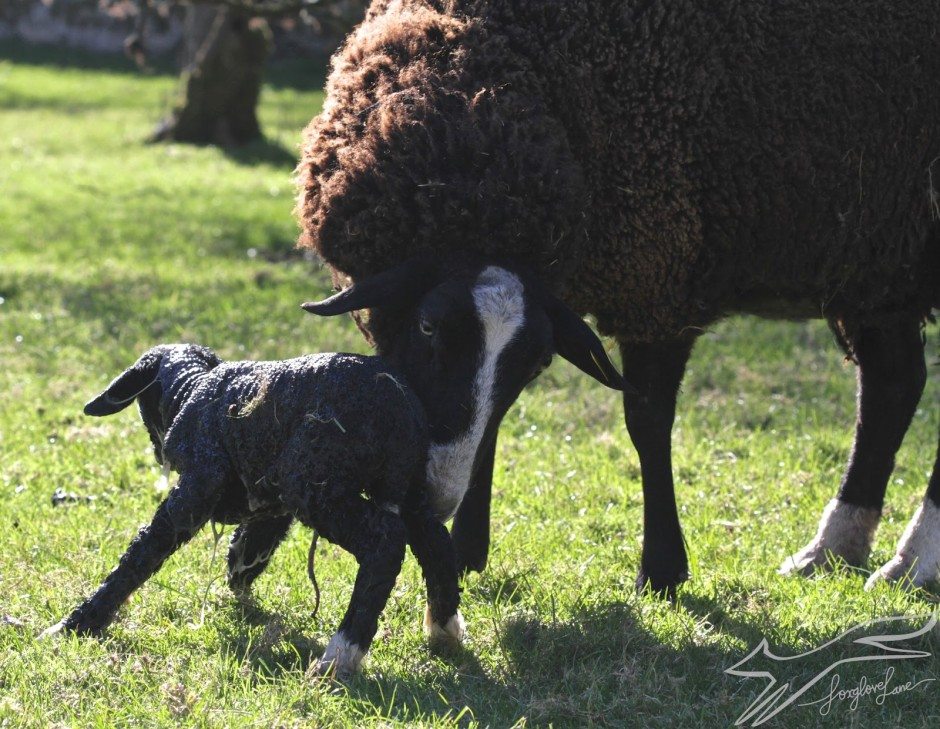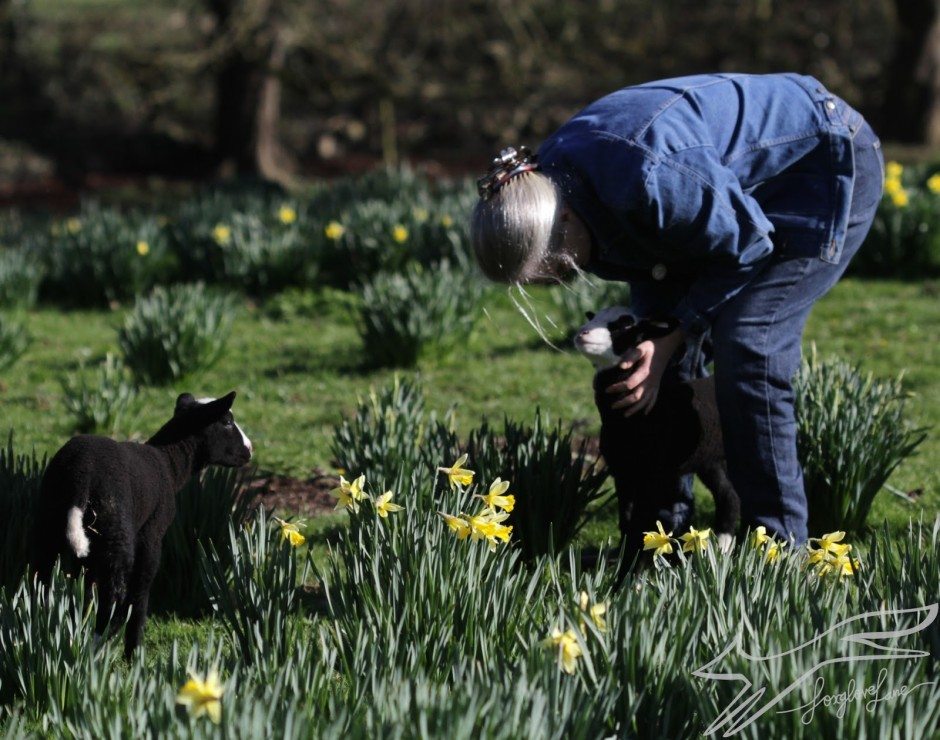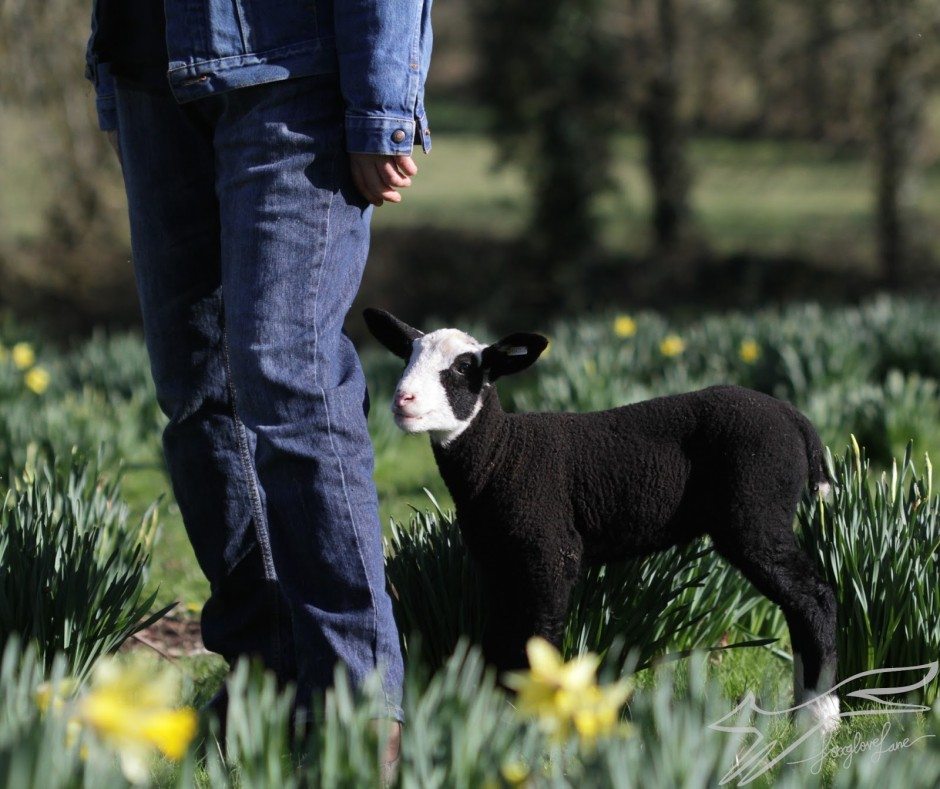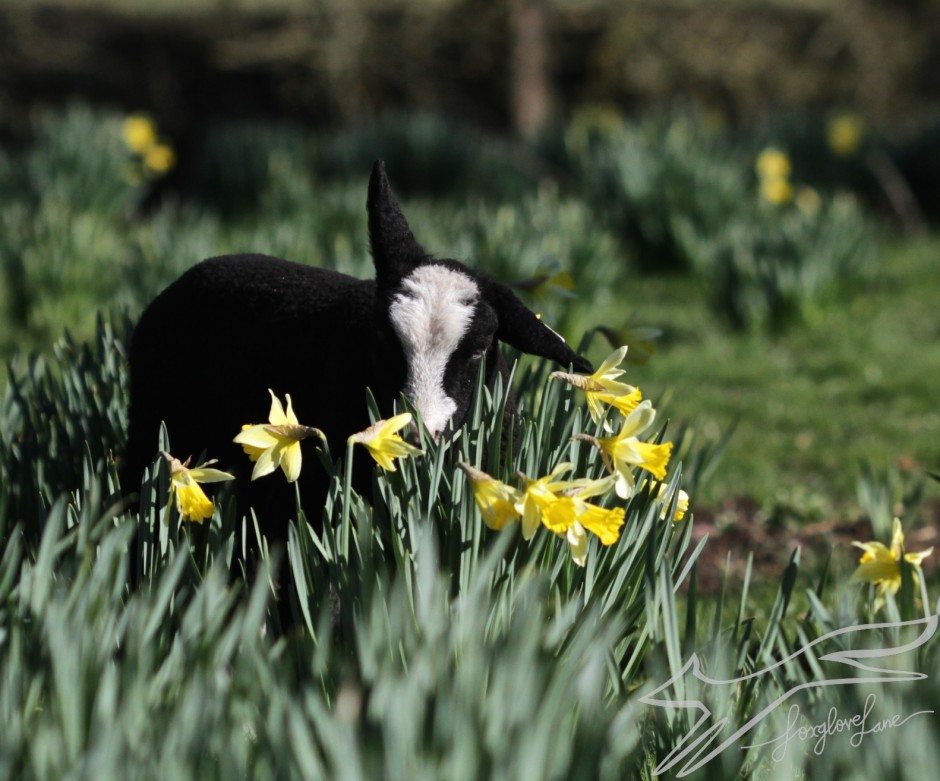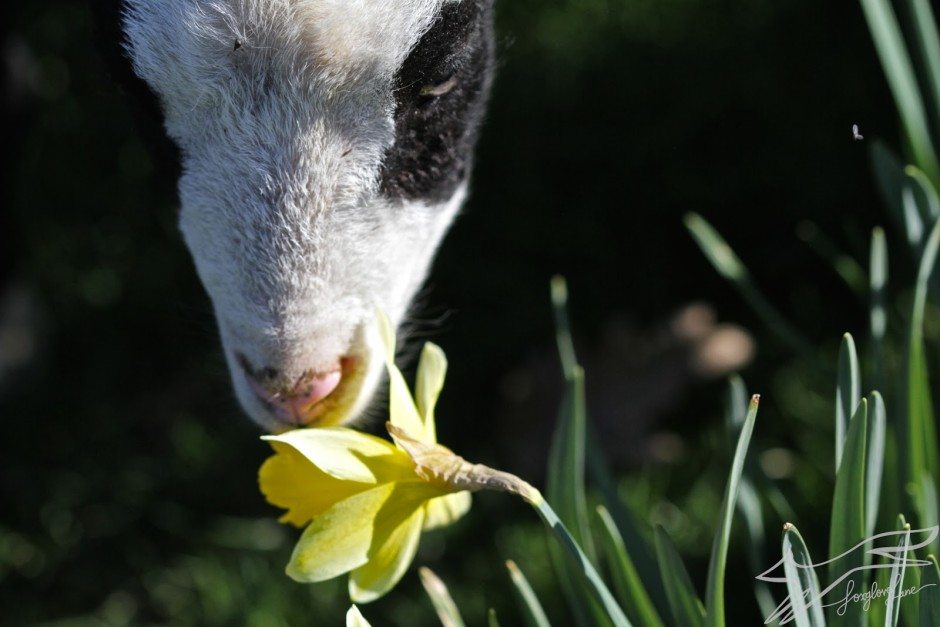 We met on Twitter. Many people find it hard to understand how Twitter even functions, but in our beginning, a short few years ago, a small group of bloggers in Ireland discovered each other there. All with individual interests and reasons for blogging, eventually, here in the South East we bonded offline, over cups of coffee, camera phones and WordPress v Blogger.
Today myself, Eadaoin (City of Blackbirds) and Susan (Vibrant Ireland and Travel) are at Suzanna's farm in Kilkenny where she breeds Zwartbles sheep and makes dark chocolatey blankets from their wool. Four nerdyish females in the photography heaven of Irish Spring sunshine!
Could it get any better? Well it did.
Straight after lunch Suzanna led us into the orchard where there was a ewe in labour. Here we witnessed the birth of the last lamb of the season. It was the first time I had seen this up close, an everyday event full of wonder. In the shadowy light under the trees, with the rhythmic circling of the ewe, the wet lamb stands up in seconds having being licked and nudged by her mother.
Later we brought some new babes for a walk through the daffodils planted by Suzanna's Grandfather, we lay in the wood anenomes to photograph the dying light and fed lambs from bottles in the farmhouse kitchen.
I'm left with the warmest glow of gratitude. Passionate women, cuddly lambs and sunny daffodils, a perfect kind of day……….