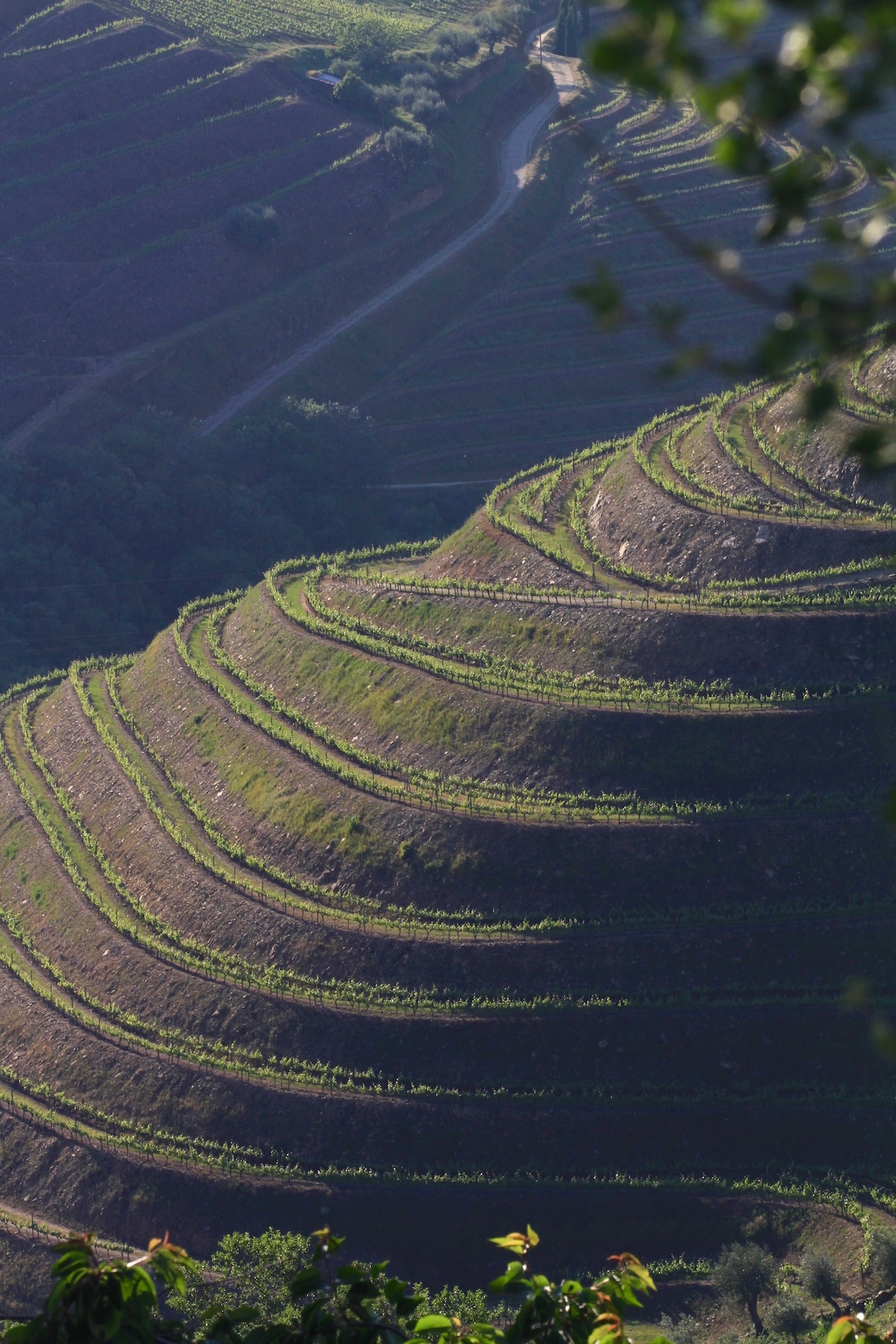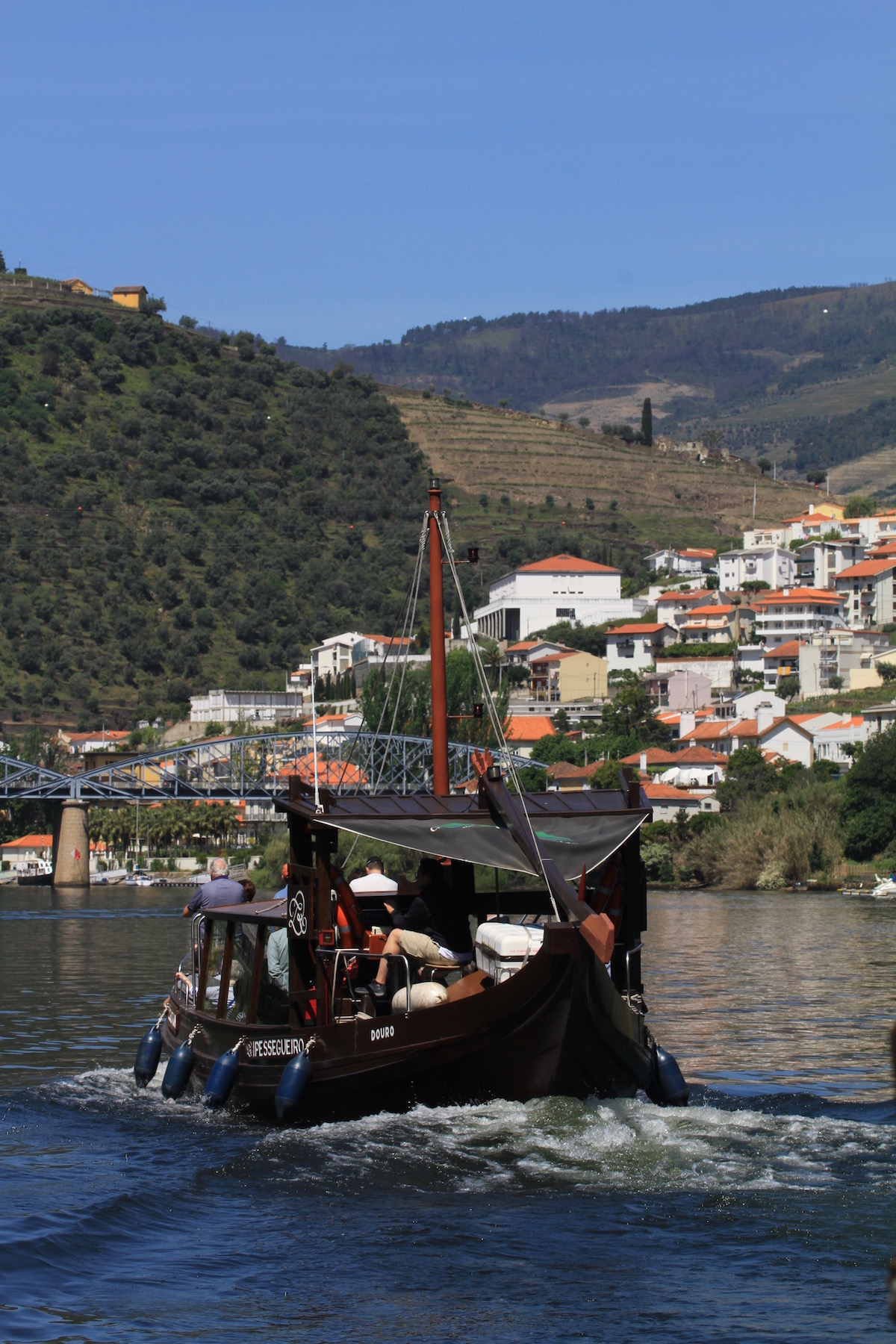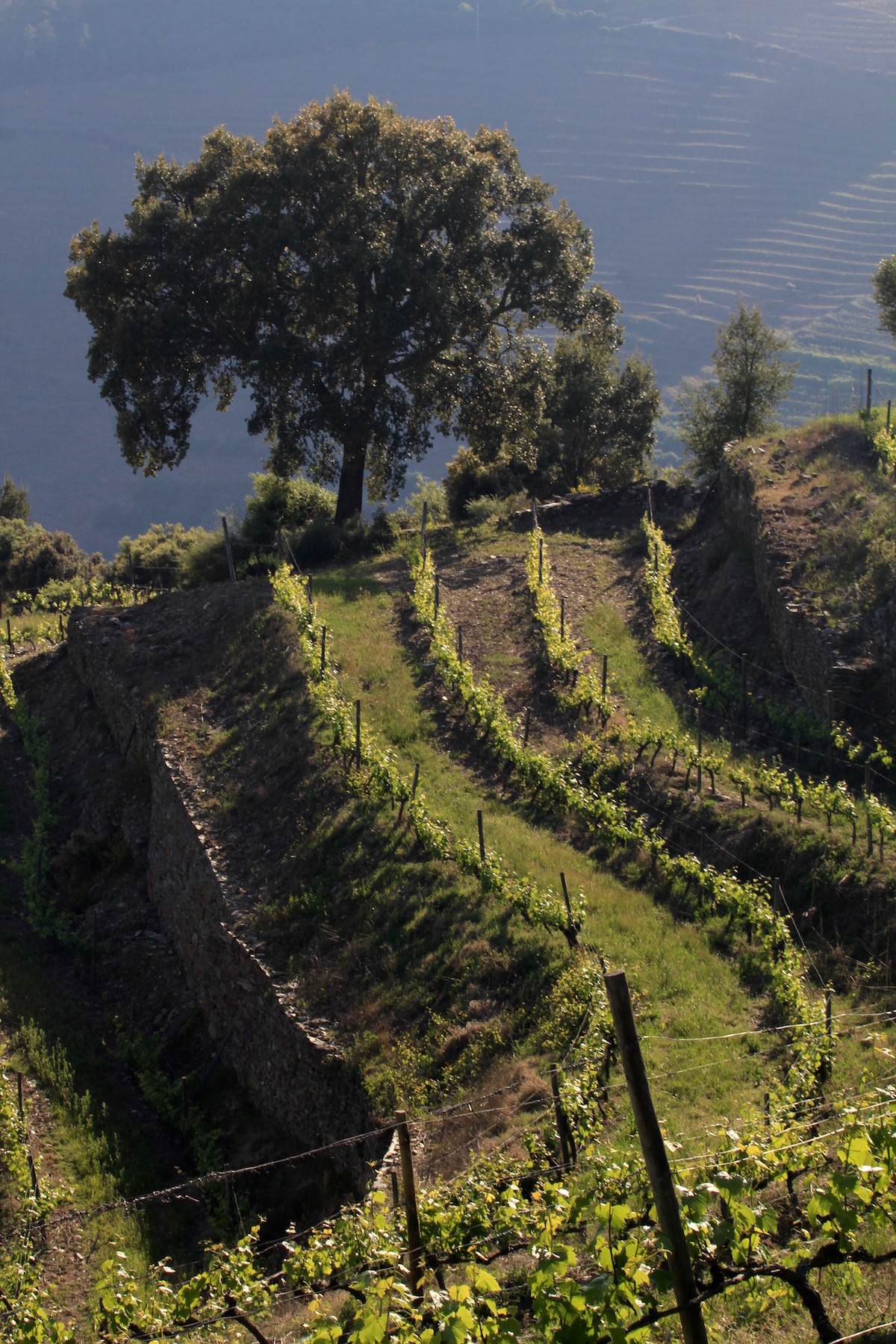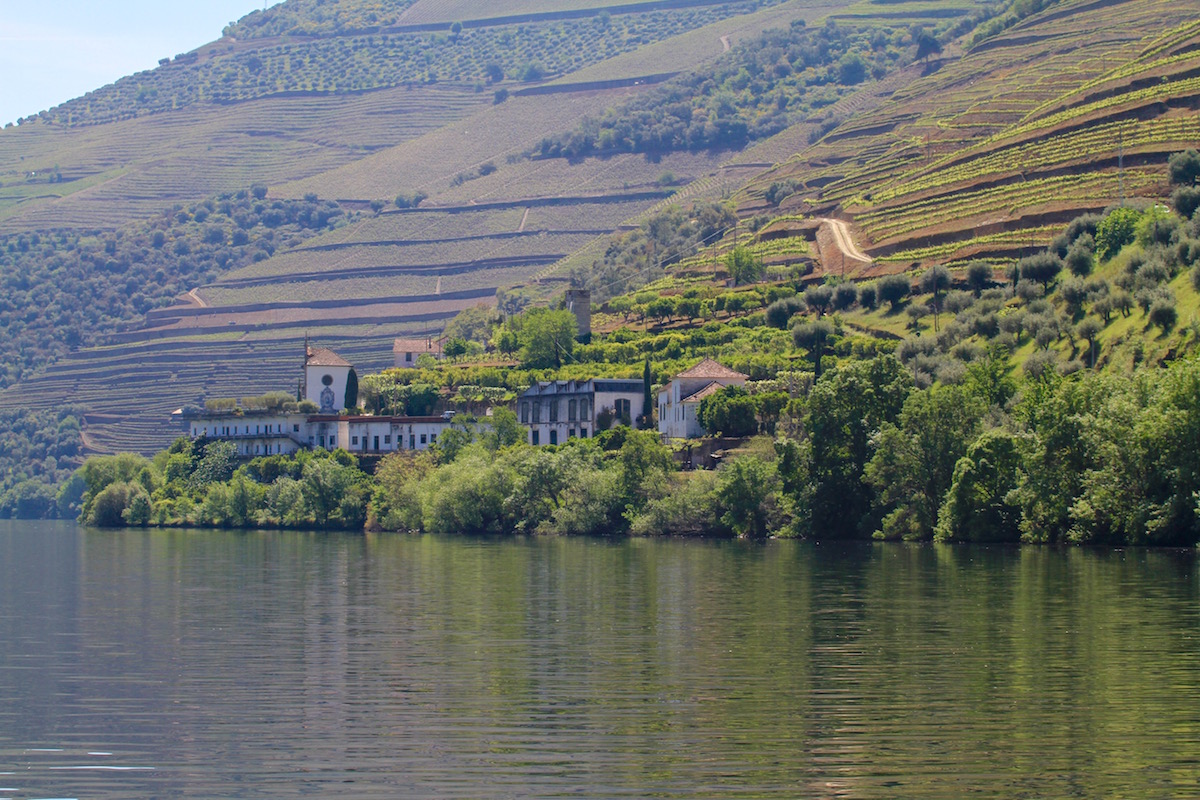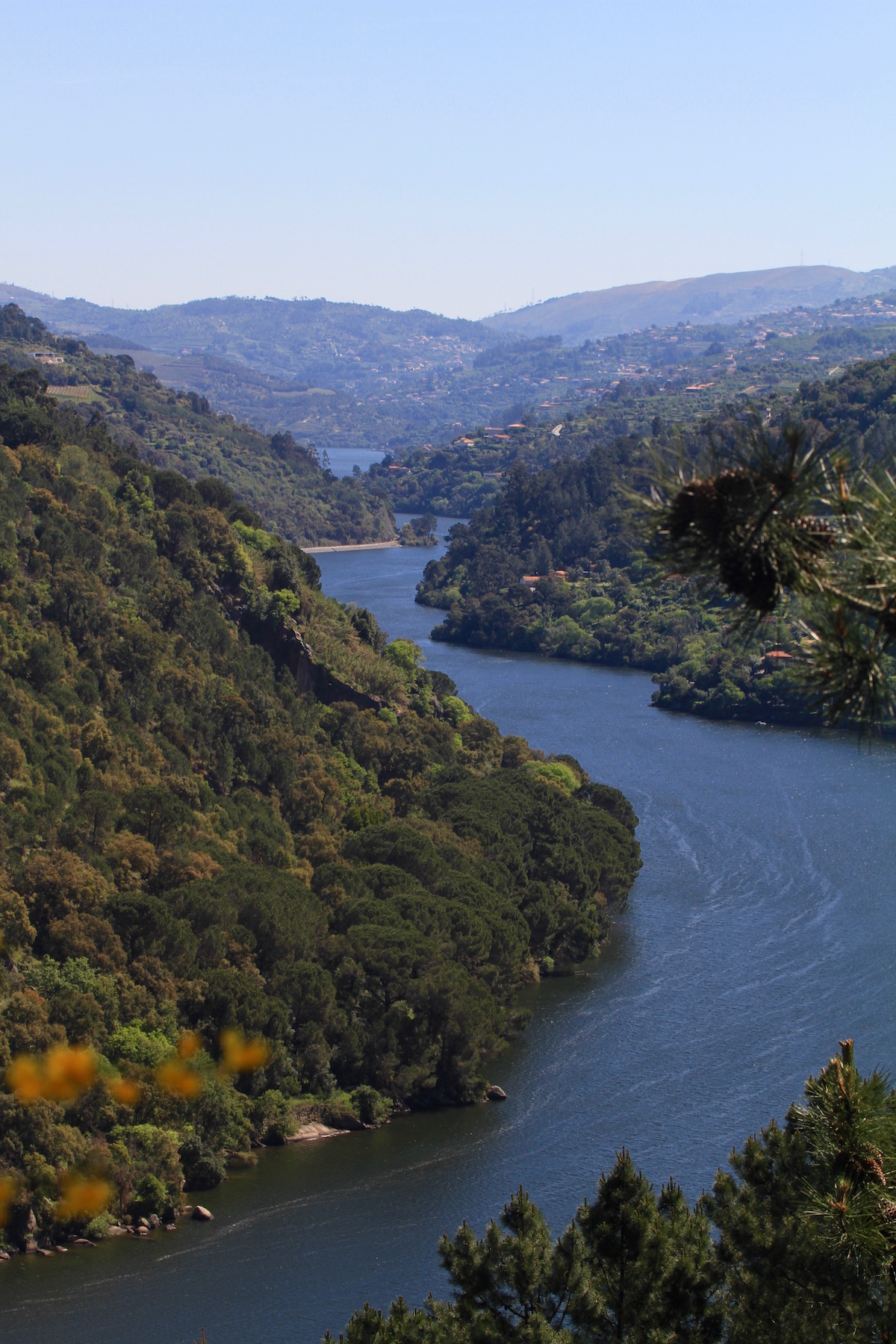 So the mountain peaks were still covered in snow as we drove further down into Spain and headed west to begin our meander down the Douro Valley. After a couple of days in Zamora, a beautiful historic town. We crossed the border into Portugal at the village of Miranda de Douro.
What followed was a terrifying mountain escapade on tiny roads which took me to the very edge of my terror of heights. Portuguese drivers are nonchalant about all of this and drive like rally drivers in spite of the precarious corners. Later on a bus in Porto, we speed down tiny cobbled streets narrowly missing pedestrians and corners of houses. No one on board bats an eyelid.
But the landscape, miles and miles of vineyards, some more than 2000 years old, is stunning. At Lamego we climb the 675 steps to the Sanctuary Cathedral in the belting sun. A week later it will be raining solidly for two days. We sample the port, a blend of brandy and wine, developed to preserve the wine on long sea crossings. It is pure nectar.
People are poor away from the posh vineyards many owned by English family dynasties; Harvey's, Croft's, Taylor's. Salted cod is a staple and we are served cabbage soup followed by beans and tripe in one cafe. Everyone in the place is bending over backwards to try to explain what the dish of the day is. The whole meal is 7 euros and includes a bottle of wine and one of water as well as home made bread. No one speaks english, and we are not at all grappling with Portuguese. Although stoic and reserved here in the mountains, people are very friendly and helpful. (As polite and kindly vegetarians we eat up while avoiding the tripe!)
At Pinhao, the cruise ships dock and you can take a trip on a traditional river boat. These traditionally brought the wine to Porto by piling on the barrels and dragging the boats along by rope. Terroir is everything here and the biggest Quintos line the Douro gorge. We take an hour's journey to view the gorge from the water. A young couple amuse passengers by prancing around taking selfies and videos of each other without a scintilla of shyness. They pout and preen from one end of the trip to the very last moment when their false smiles finally dry up. They haven't the slightest interest in the dramatic landscape unfolding as we cruise the Douro.
They must be social media influencer types I decide, or bloggers. Ouch!
We become attached to the river as we follow it down to Porto. First we are heading for one of the beaches just south of there to taste the salty air. But before we do we have a chancy dip in the Douro, icy but refreshing. Next stop will be the big city!