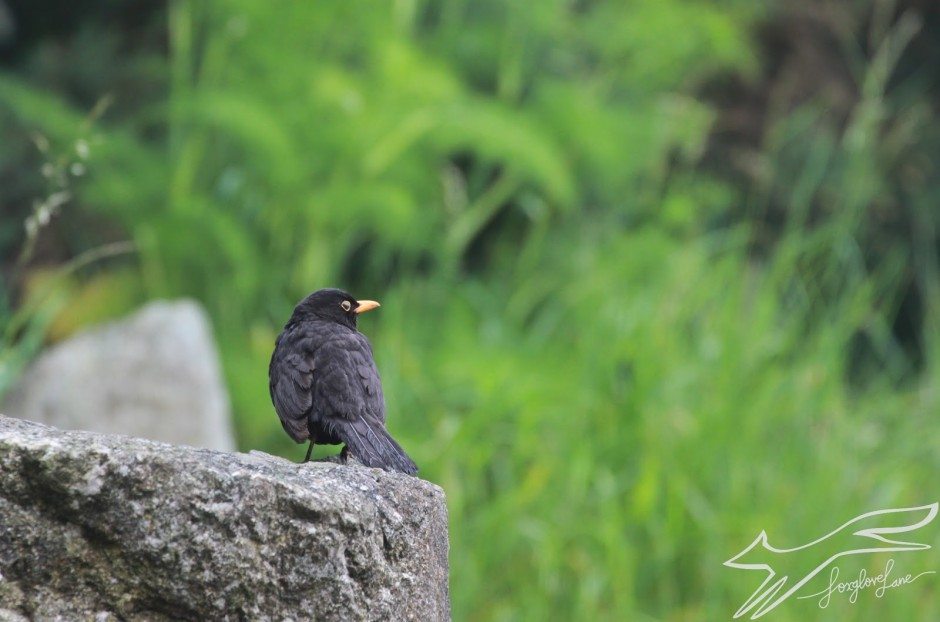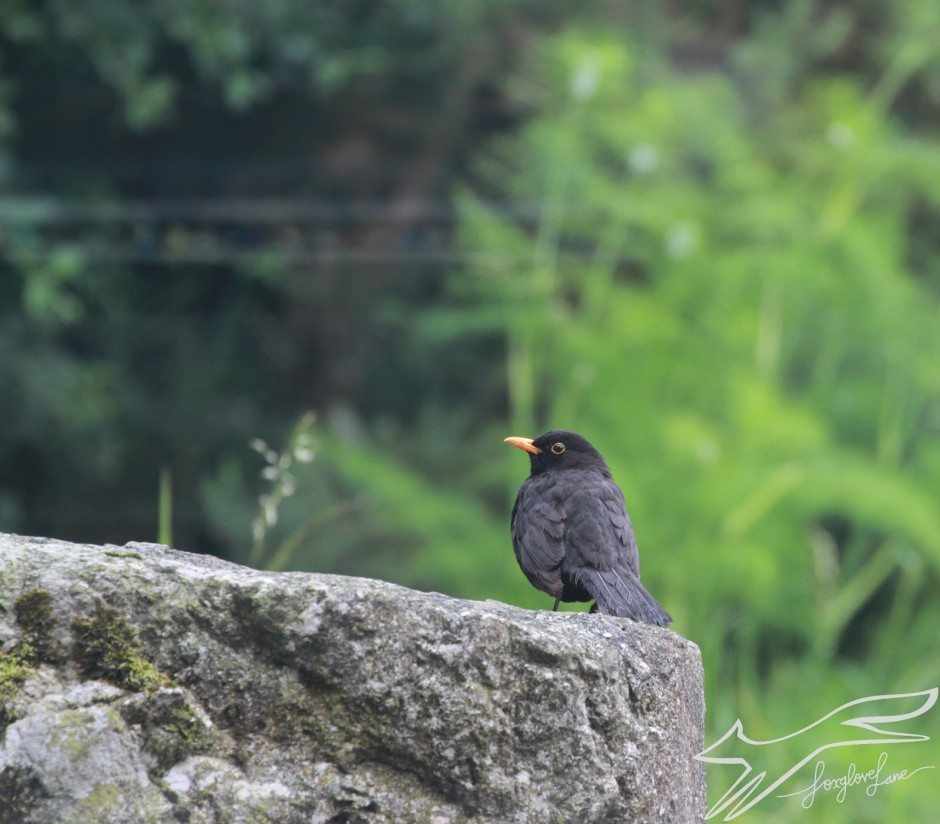 He is not a popular visitor for most soft fruit growers.
As always the debt of gratitude I owe to my only photographic models outweighs the loss of any blackcurrants or strawberries that may have taken place during this shoot.
I adore working with him, and surely he knows it.
Sometimes he just lands on this rock to show off his good side. Mostly he is swooping across the wild garden or rustling around deep in the fruit bushes. Today he is demolishing strawberries and courting a young one.
Like any old friend, I study him. The lens gets me closer. My every move has to be frozen and quiet. His alertness is a little off kilter today as the object of his desire makes a brief appearance. She is a very young hen blackbird, a lovely speckled brown in colour.
His one effort at romance is rebuked and she disappears. The Blackbird continues on his well worn flight path across the garden and the dish of the day, strawberries, takes his attention once more.