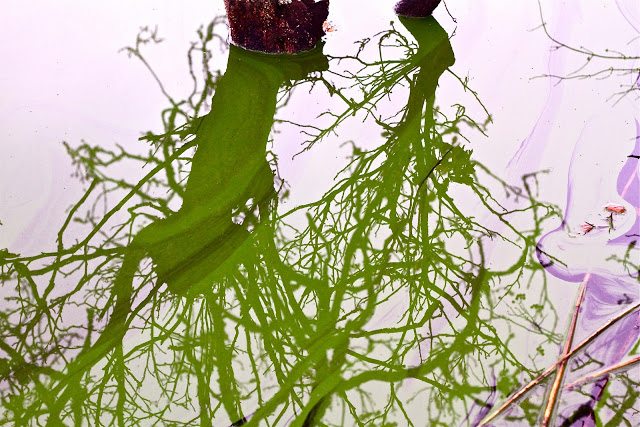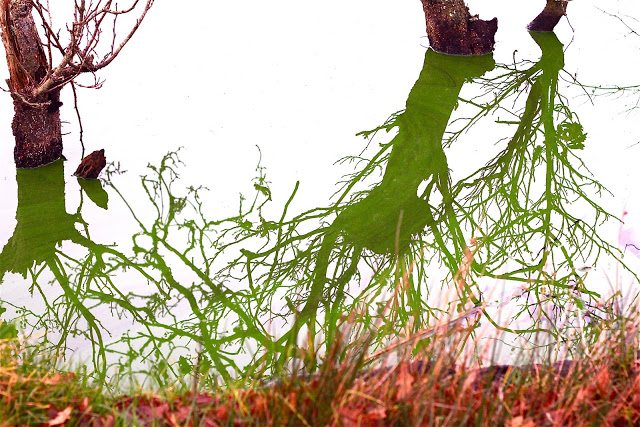 "…and the grove of trees growing out over their lake……wind down snake-like roots that reach as far as the water and help keep it dark"  Beowolf
A deep green rim of algae has appeared at the edge of the lake. On a grey afternoon this created the most enchanting dark mirror for the lakeside trees. Impossible to focus because of glare and the odd stray branch, I had to wait until these were uploaded to see the full extent of the images.
Darkness, surface, reflection, depth.