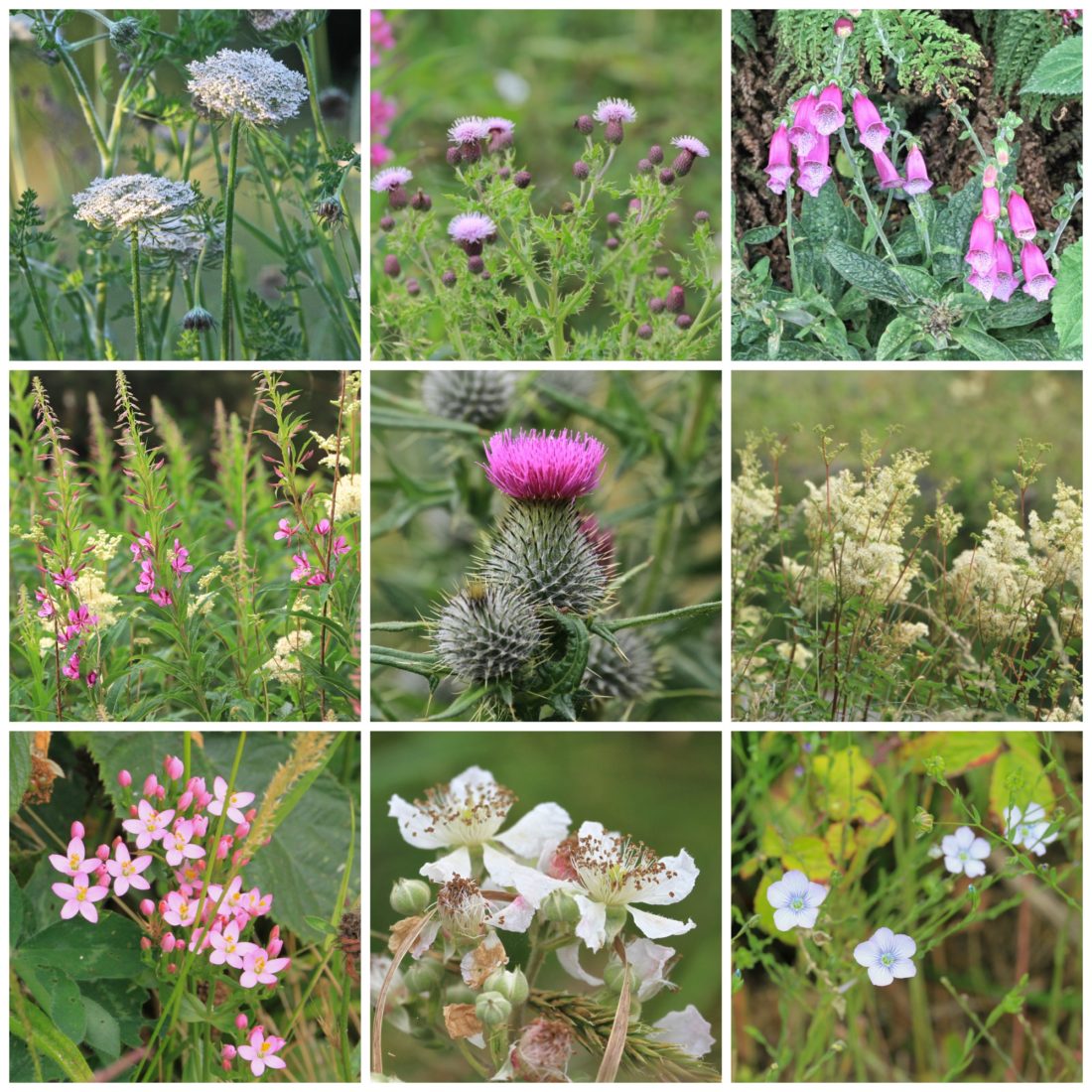 I'm reposting this from 2017 as although I seem to be the last to know, I'm on a bit of a break from the blog. Hope you are enjoying your summer wherever you are.
Rosebay Willow Herb, Foxgloves, Blackberry blossom, Pale Flax, Meadowsweet, Thistles, Daisies……We've been talking about re-wilding.  It's a word we picked up recently.  There are a few of us.  Walking, observing, feeling air on our faces.  Summer.  Winter.  Morning.  Evening.
Today I am alone on this hill. The air is unusually still. The South Westerlies have abated and the weather is coming up from the Azores. There are swathes of Rosebay Willow Herb lining this path. Tiny droplets of dew cling to their extremities.
A lone Thrush is singing under cover of summer leaves. The two of us here. Me holding my breath. She, making magic with hers.
Dragonflies and damsel flies not too far from the lake's edge dodge my lens. This morning I am reminded that all is well. That the hurried pursuit of something is time spent in vain.
Re-wilding and catching my breath once more.