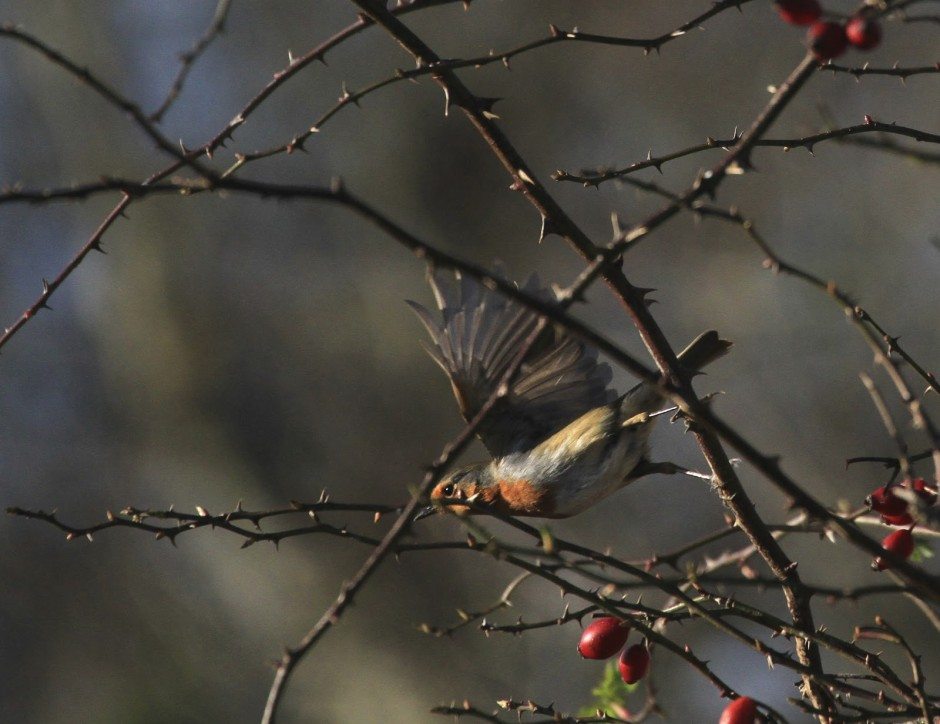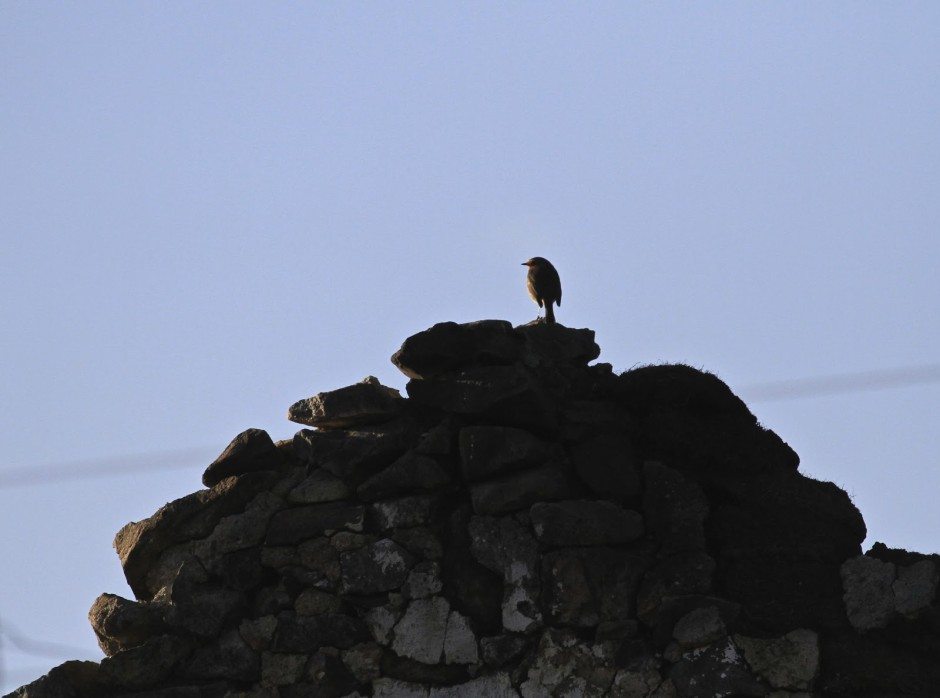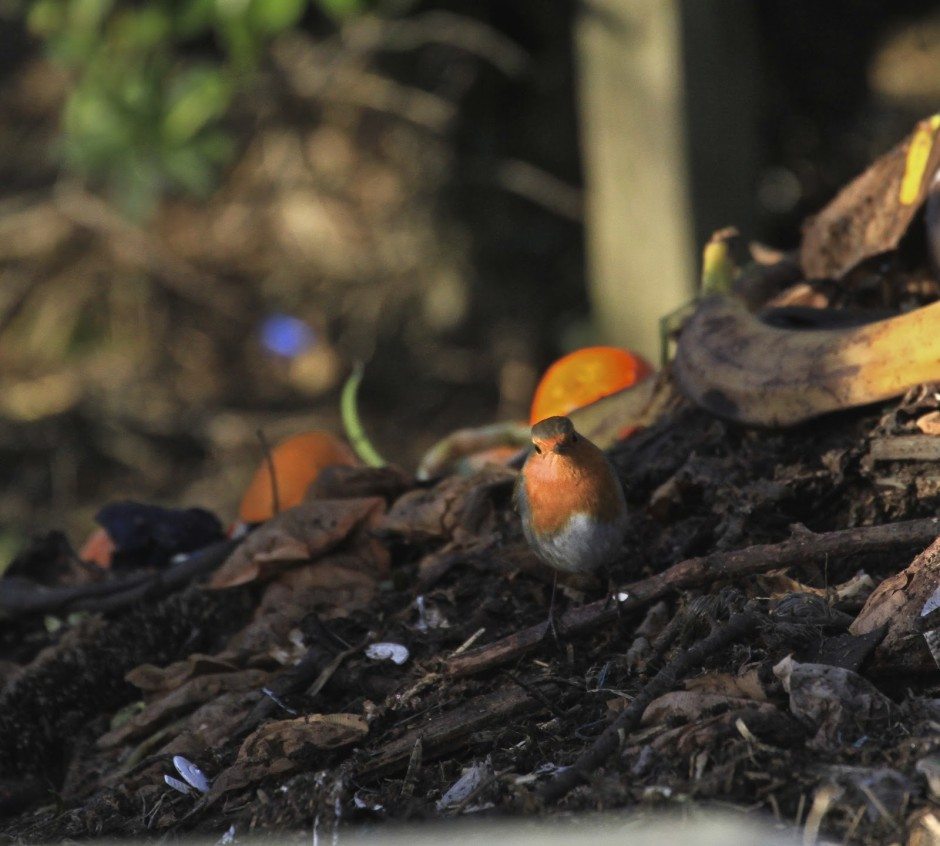 He is bursting with confidence.
I am probably standing too close to his territory so there is an air show going on from the top of a pile of rubble to the rose tree in the farm yard. At one point he lands on the post in front of my nose. His face says…..YIKES and he takes off instantly.
Robins are tiny but unstoppable.
Sometimes here in my neighbours farm yard I perch the camera on the white washed wall and wait. She has just emptied a bucket of orange and banana peels on top of the compost heap. This is one of the local birds' favourite lunch spots.
Standing there slows the ticking brain. Puts things in perspective. Opens the heart to priorities. It's a kind of meditation. Another voice takes over, calming, soothing, slowing.
It's coming to the end of the year. What are the important questions now? What are the next steps?
As the Robin comes closer and I stand beneath his soft breath, those old hat questions fade away into the cold morning air…..
See more winter morning images here in the gallery