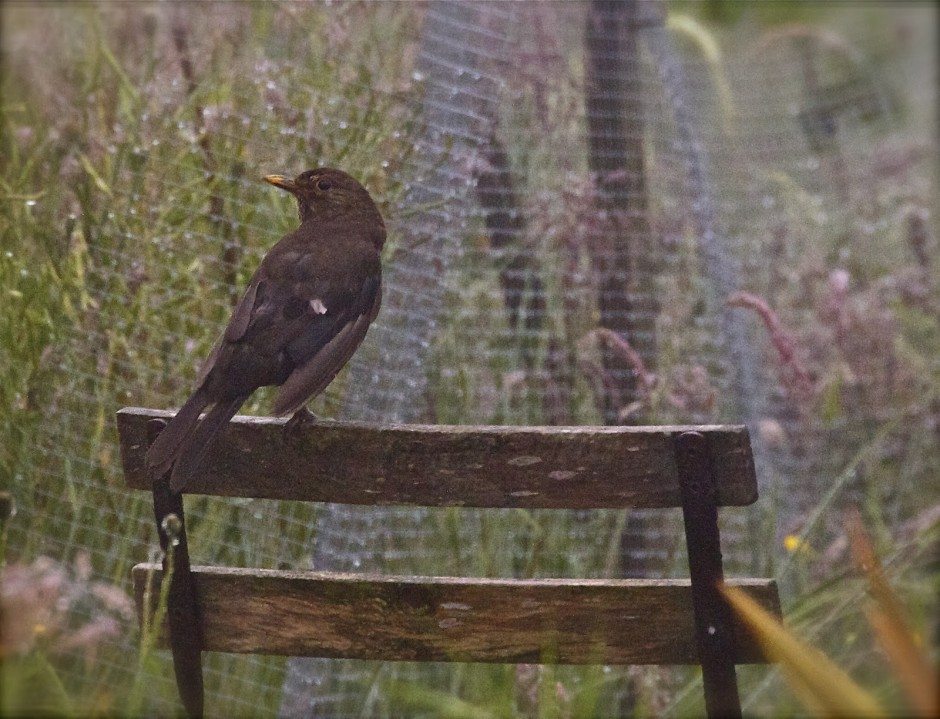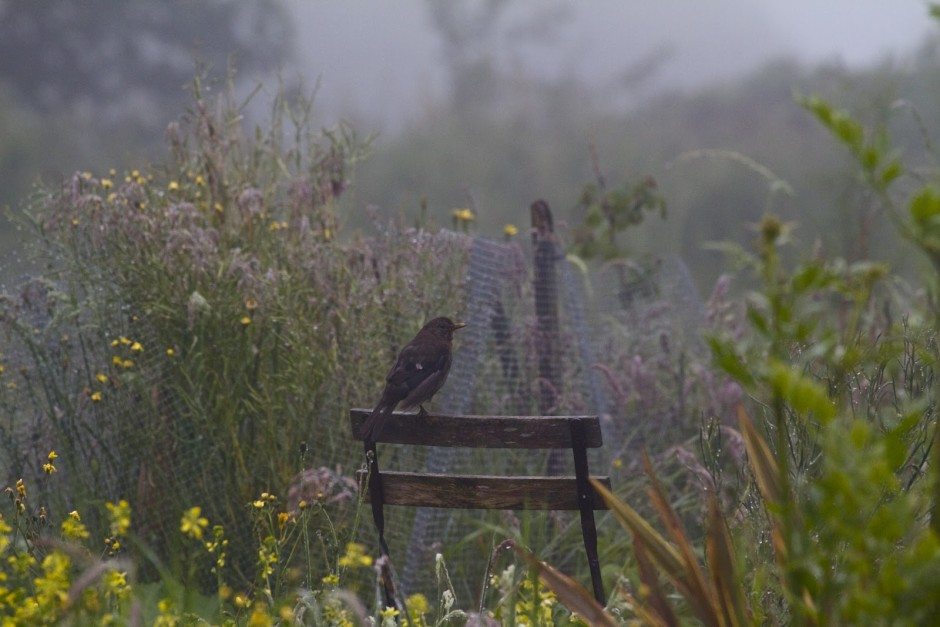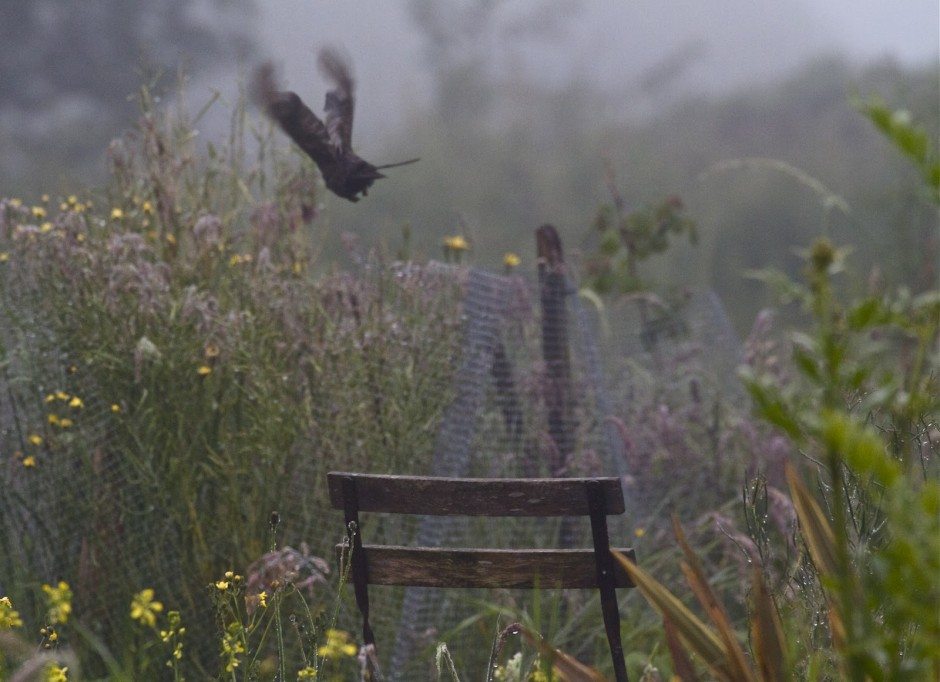 The mist has been down for a few days now. It pours in from the sea when summer conditions dis-improve. It gets into your brain, slows down your thinking and creates a cotton wool world outside the window.
Feeling more lost than usual, it was impossible to get out. Work commitments mounted, weeds grew out of control, everything drooped under the weight of moisture. A big well of sadness seemed to pervade this mist. My first summer without my Dad in the background, wearing his summer shirt and his bright yellow sun glasses that he got from the National Council for the Blind .
And me, keeping busy to avoid at all costs the slow misty days of the wettest June on record. Avoiding  the desperation that comes with the shortness of life and the quickening of age.
When out of the dark Irish mist a Blackbird female, a mucky brown bird, taking an unusual length of time to get her bearings, caught my attention and brought me back to earth, just in time to snap her before she flew away.