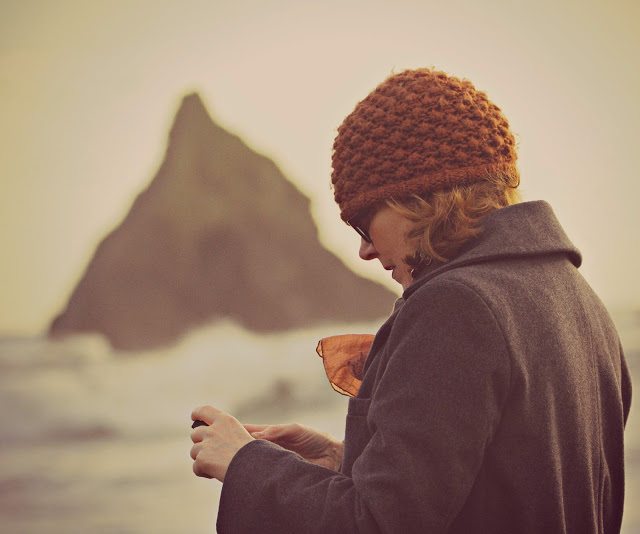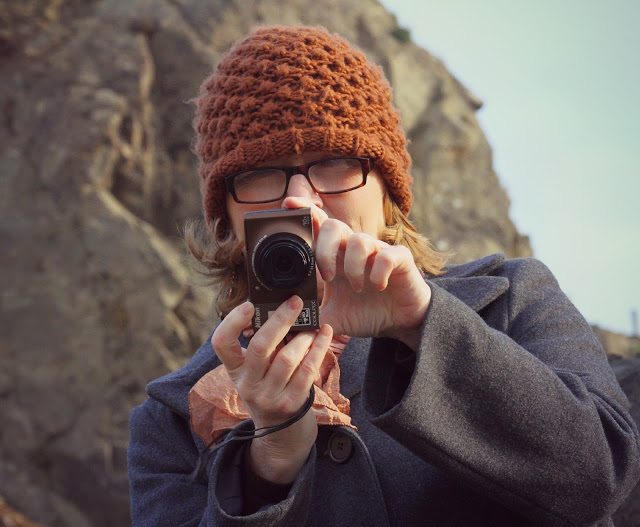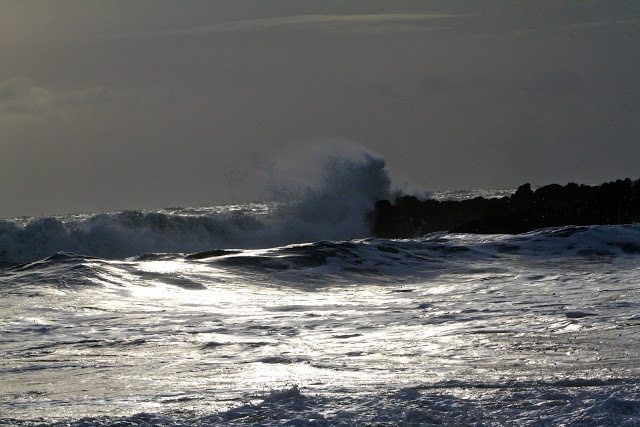 She and I ran around a field excited by our newly wellied feet. We climbed to the top of a hill liberated from tartan skirts and white socks. We went "skating" on a frozen lake in our first corduroy jeans. She fell through the ice. I brought her home, shivering.
She and I went climbing trees. We were swinging from an old Elder, hanging upside down from the branches. I fell onto my back, winded, unable to speak. She screamed the place down and ran to get help.
She and I were wrapped up warm to go on a train somewhere. I held her hand and carried the suitcase. We went out through a gate bewildered, no clue what was happening. So we made pink and yellow tissue paper people and chatted to them for hours on end. And here we are with woolly hats, crunching around in our boots on the shaley strand. Bonded by our shared youth, forever.
She points her camera everywhere. Look at this, look at that!!  She especially likes a harp shaped hole in the cliff, her own unique take on the world, a great eye. She takes a picture of me and I take some of her. It's never long enough and after a few days she returns to her life in the icy northern city of Stockholm.
The woolly hats and her inner warmth must come in very handy up there in that freezing cold archipelago.