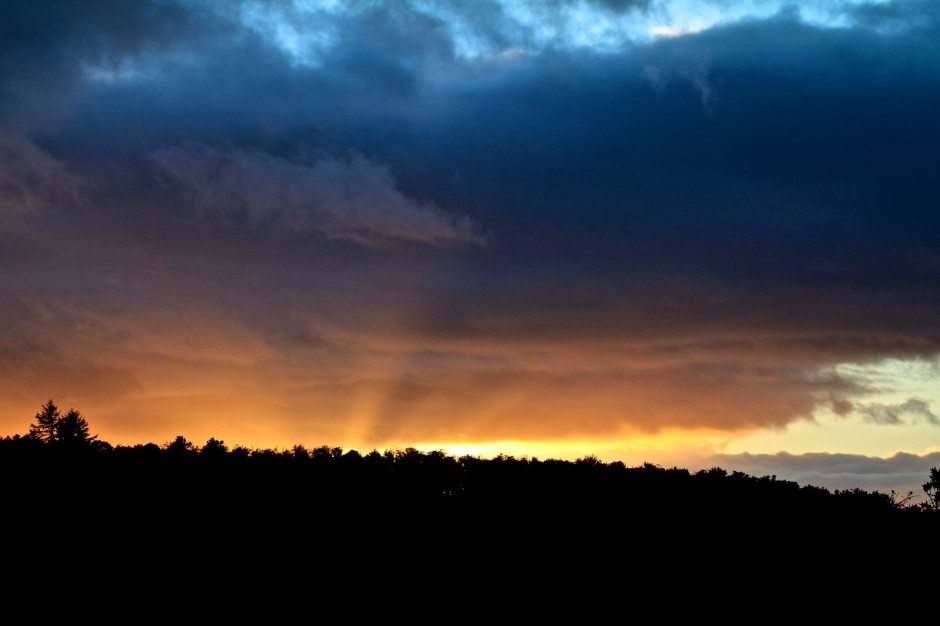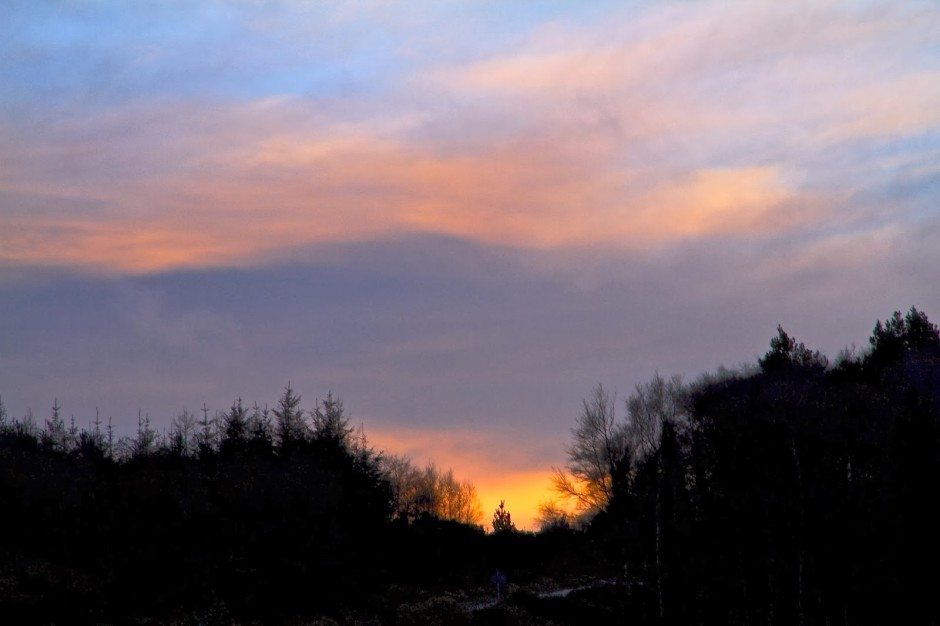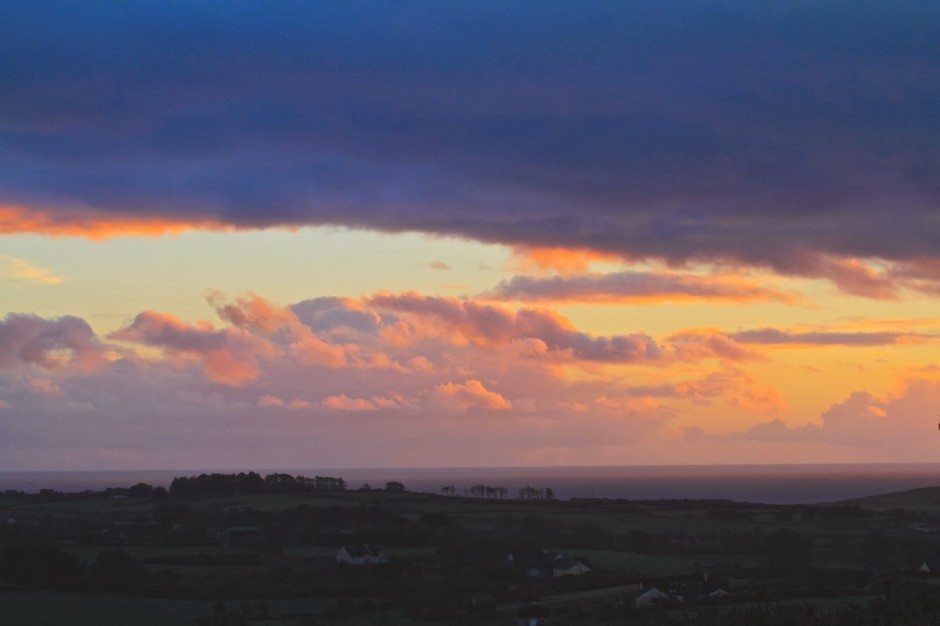 Myself and the neighbours sky watch and throw our wishes for light into every short encounter. From "there's a stretch in the evenings" to "as long as it's bright" we are guilty of  the most repetitive weather conversations that can be had.
From the top of the hill you can see the sea. In ten minutes on a dark January evening you can hike up there to catch the sun set over the the coastline. It's golden and hazy tonight and everything is in hibernation mode.
Meanwhile our sun is burning fiercely, sending out solar storms and creating aurorae now visible from our northern shores. After the winter solstice a few weeks ago the earth has already started to turn in the right direction, from up here on the hill tonight I sense the tilt.
So hurtling towards our future at 1670 kilometres per hour we are surely on an amazing adventure?
At this time of the year I hold onto that.