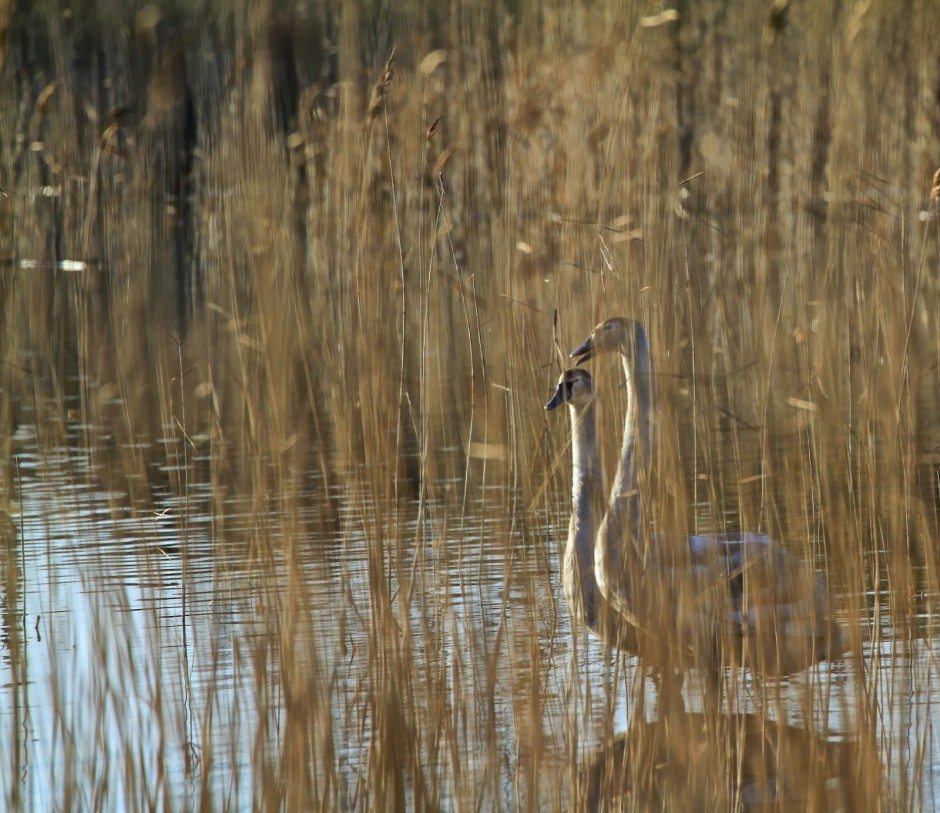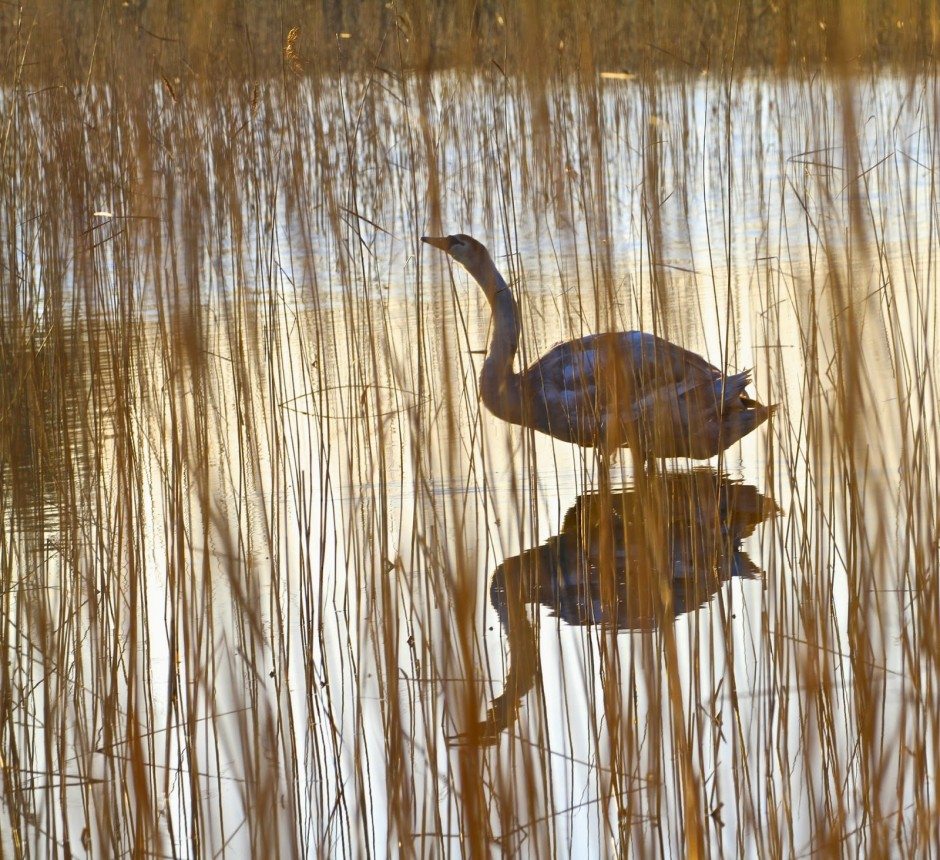 They were born here on the lake last spring. Swans often don't survive that first year, foxes or mink take the young eventually. These two are about 9 months old, hiding amongst the reeds, tall and strong.
My own chicks have been here for a few weeks. All six footers with beards and long legs, they are each in a transition state of mind.
We look back at old home movies. The lads are building a raft, determined to float it on a lake. One rushes around gathering tools, and materials, talking non stop, broadcasting the adventures they will have. One stands at the lake edge, banging a long stick on the surface of the water, he dreams about the said adventures I suppose. The youngest sits sweetly on the half built raft, driving it as you would an imaginary car, saying…… when will the raft be ready…….while no one responds.
Twenty years later we are all together again in this stage set home. Everything moves around.  Musical beds, household contents, the remains of their lives boxed and bagged. The hall is full of chaos, empty, then full again. Larder contents diminish at an alarming rate. A lot of toast is made.
And while I am at the shoreline lost in following half adult cygnets through the seasons, everyone around me is growing up or growing old…..and there will be even more goodbyes……..sooner or later.