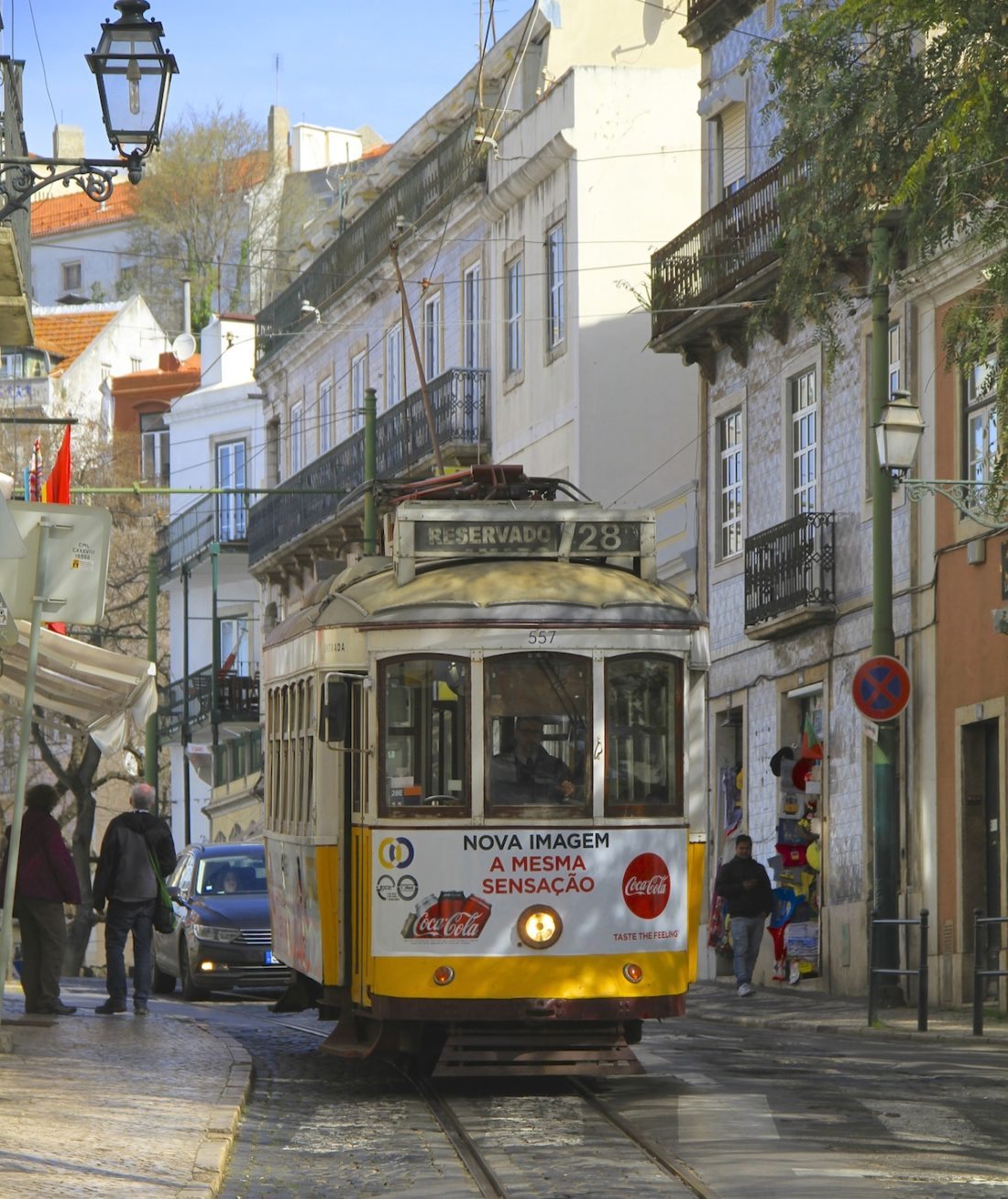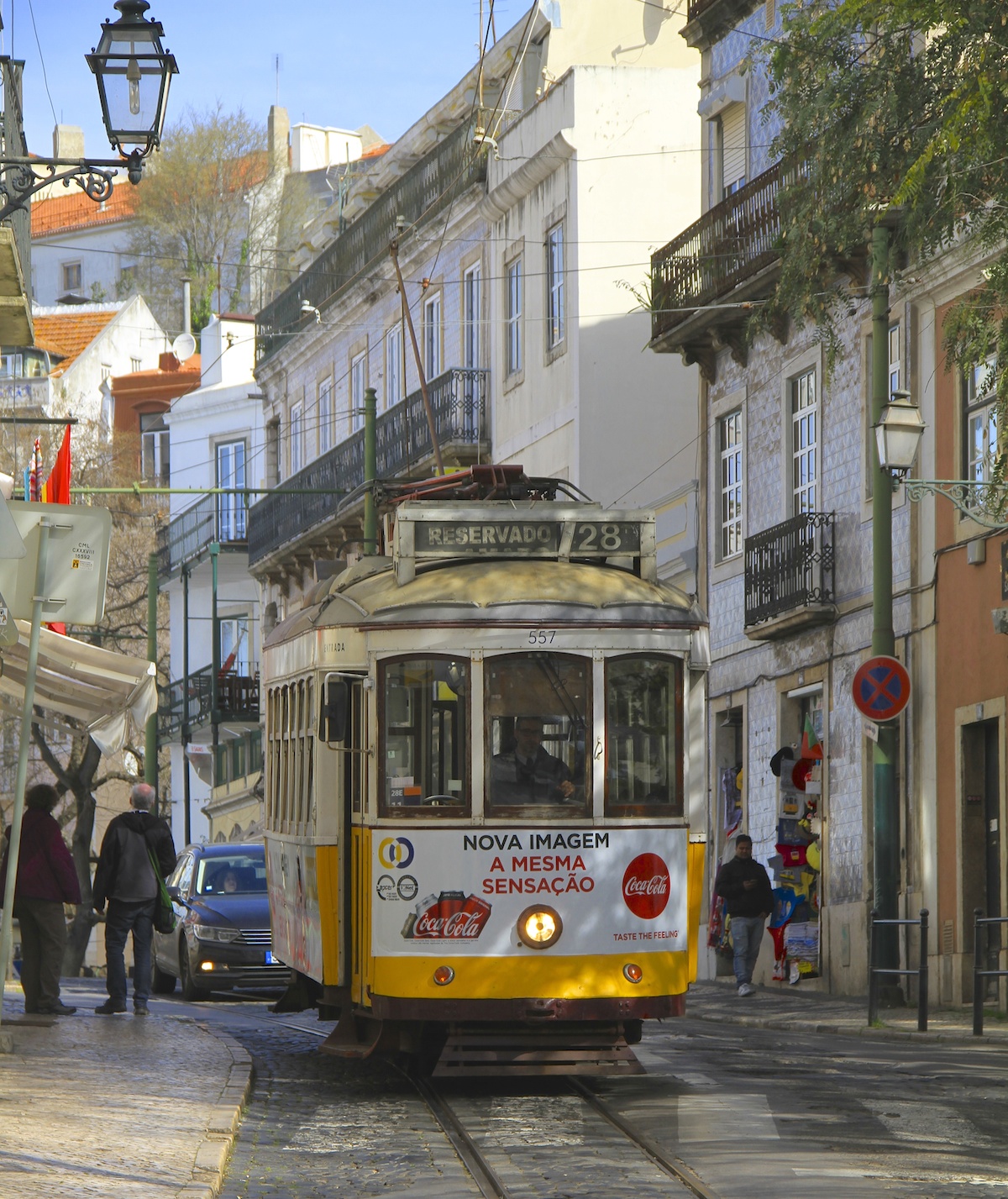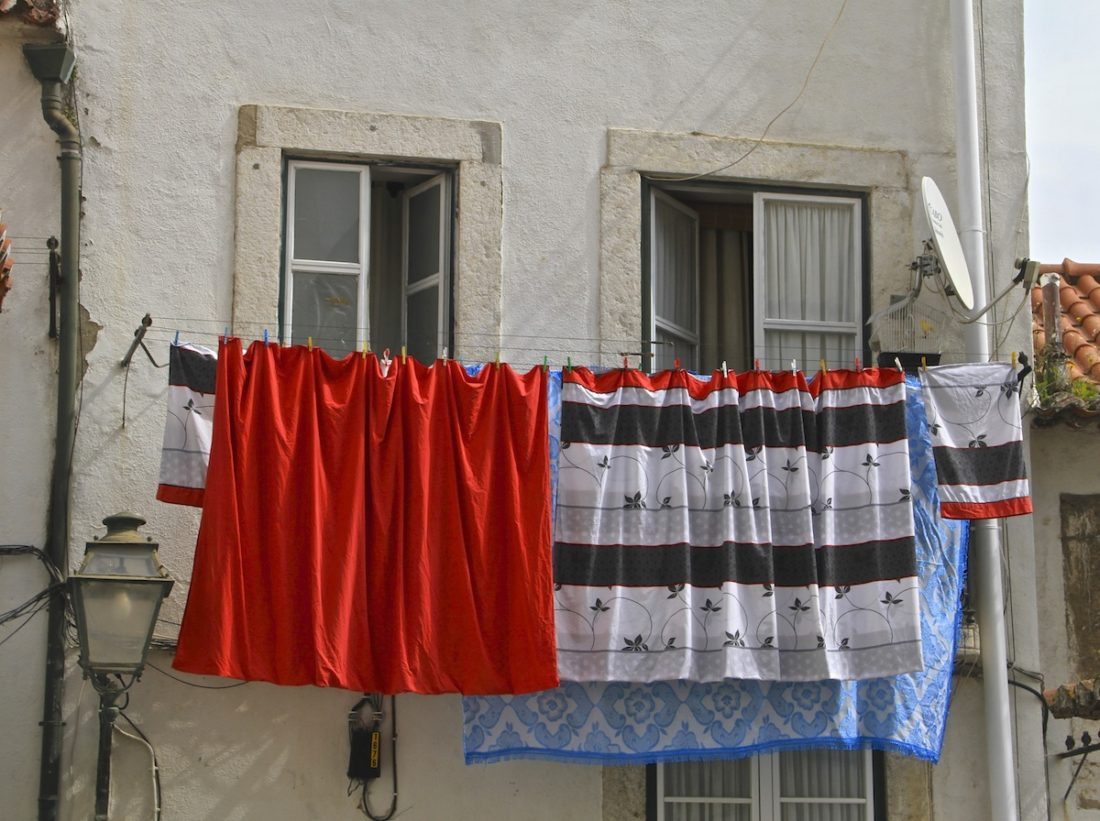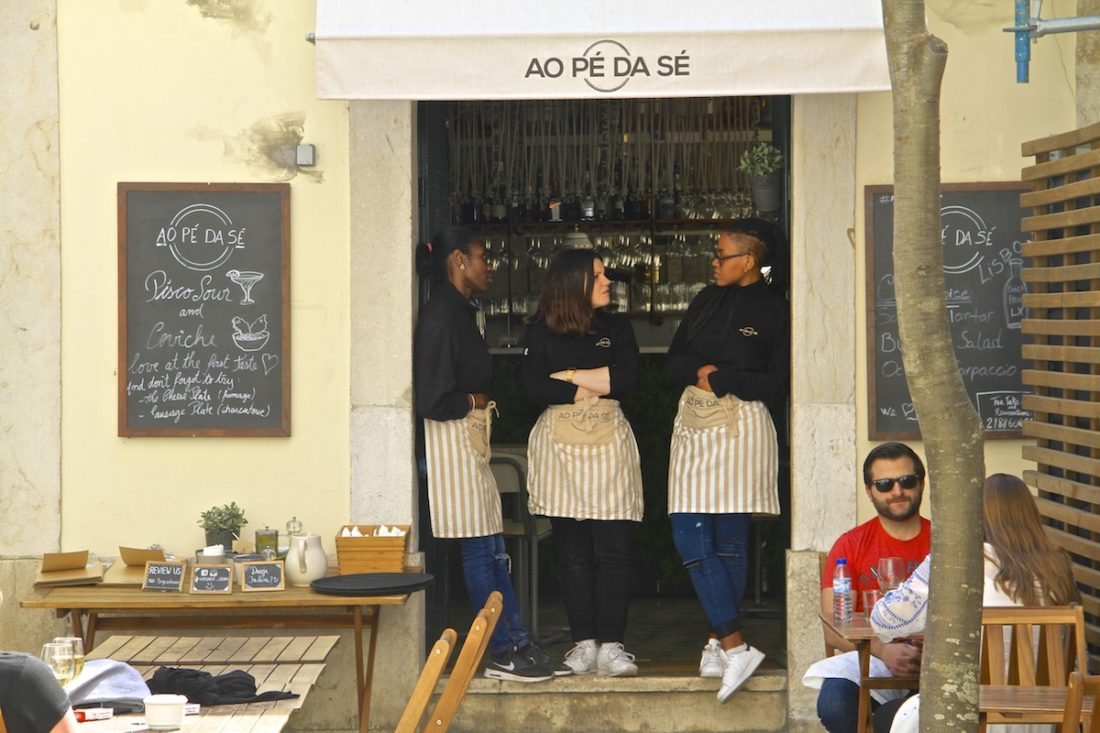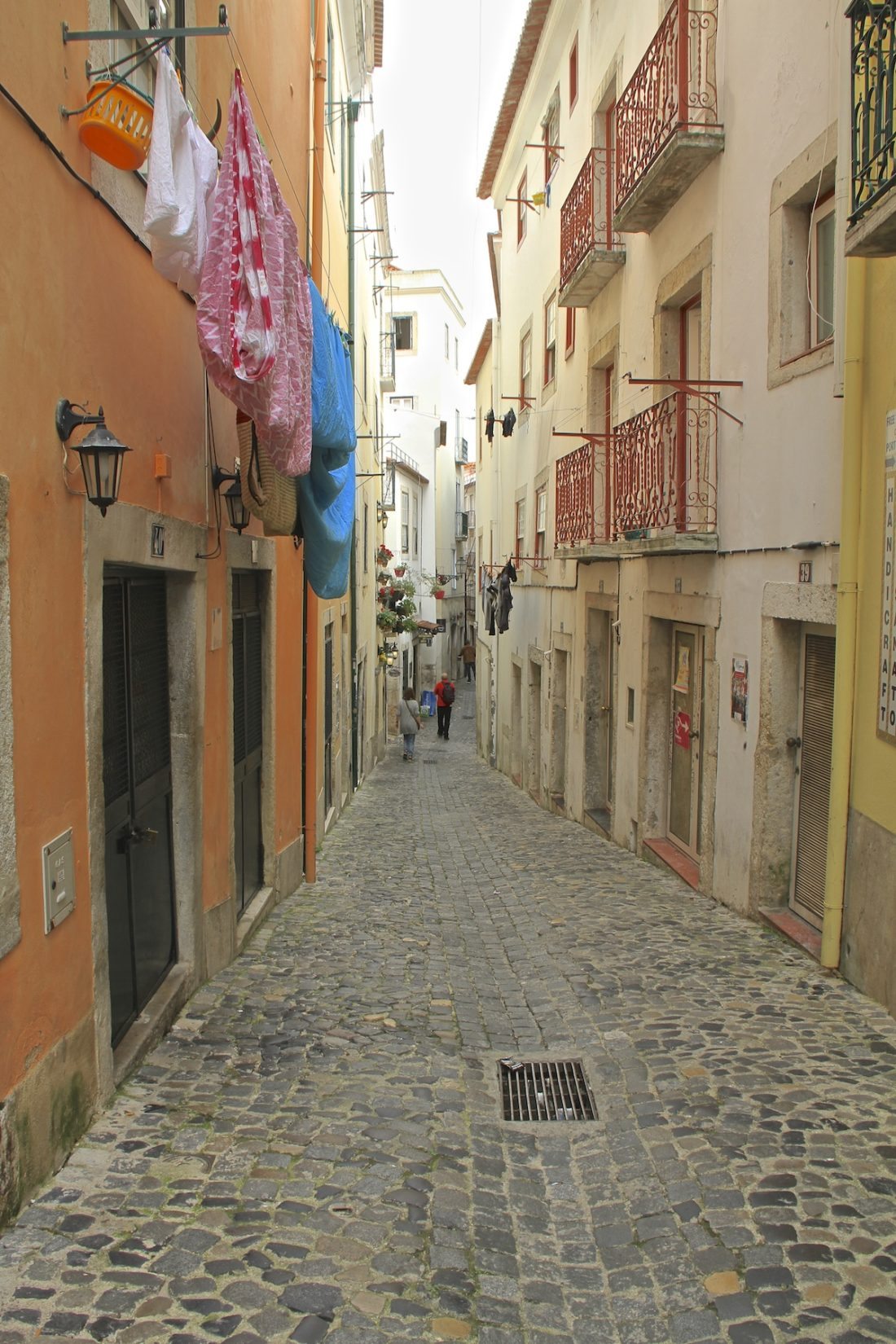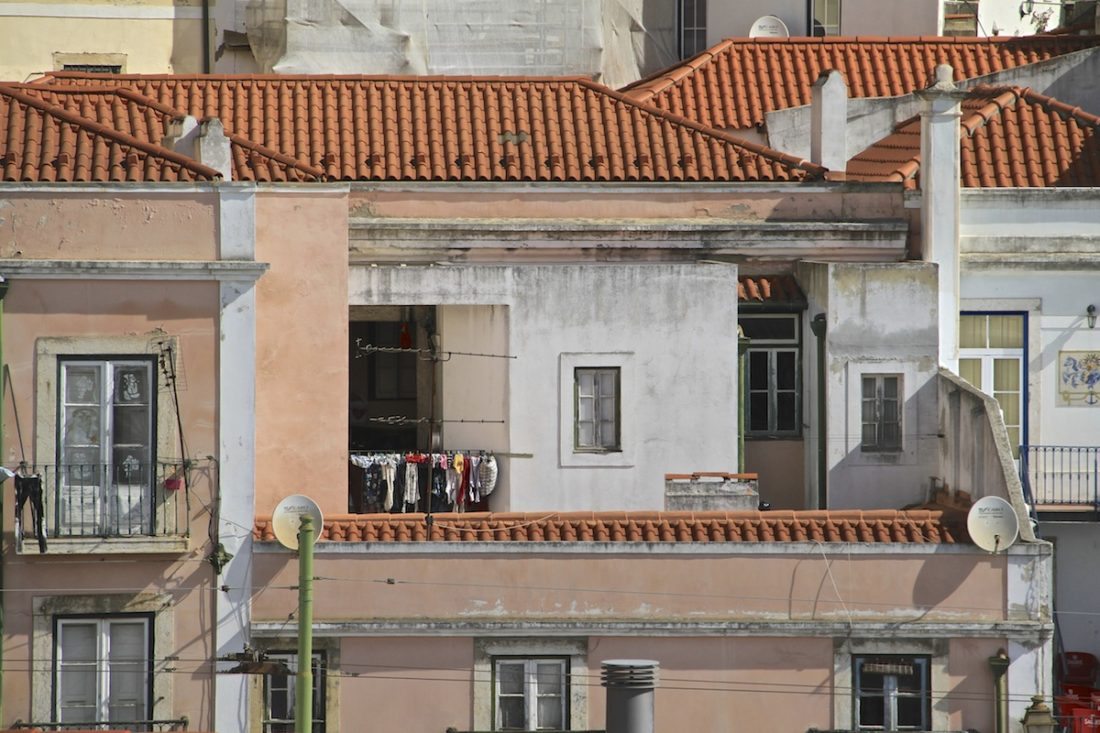 It is almost by accident that I am here in Lisbon this week. But I have always wanted to come. My eyes are relieved to have this change of scene from green Ireland and the Saint Patrick's Day shenanigans. Instead Alfama, where we are based is warm and peachy.
No shortage of washing lines and crumbling doorways here in Lisbon. I'm travelling light with only one multi purpose lens. So the restriction is a challenge. But as always I am drawn to the small and the domestic.
It's hard to research a foreign city and pick a spot to stay when you are a first time visitor. Alfama, chosen because it is one of the oldest districts, is wonderful.  Lisbon was never bombed during World War 2 and therefore most of the city has retained it's sea of red roofs, layered balconies and cobbled streets. Our hotel, Convento do Salvador is a renovated convent almost at the top of the Alfama hillside of lanes. It is also a children and young people's non profit organisation, serves the perfect breakfast, and is a quiet minimal sanctuary.
Restaurant Chapito nearby is also a non profit cultural organisation with the most incredible roof top dining rooms and bars. It mainly functions as a circus training project. So absorbed was I in trying to photograph the amazing interior that I fell flat on my face over the corner of a step and instantly had the attention of the entire project! The staff were very sweet and soothed my bruises with a glass of champagne. Excellent medicine!
We are staying on the route of the number 28 tram. It trundles it's way up the hills, around the bends and at one point pins me to the wall when I get into the wrong corner at the wrong time. Something about the trams and the winding streets makes you feel like you are on a 1920's film set. Once seated on the tram, it is tempting to stay there all day. So much so that they insist the tram is vacated at the terminus.
The streets are slow and easy in the mornings. Local people are laid back and relaxed. We are here off season and keep remarking to each other how quiet the place is. Our plans are to get to know Alfama, visit the Castle on the top of the hill and take the train to Estoril to see the Atlantic.
Easy does it!