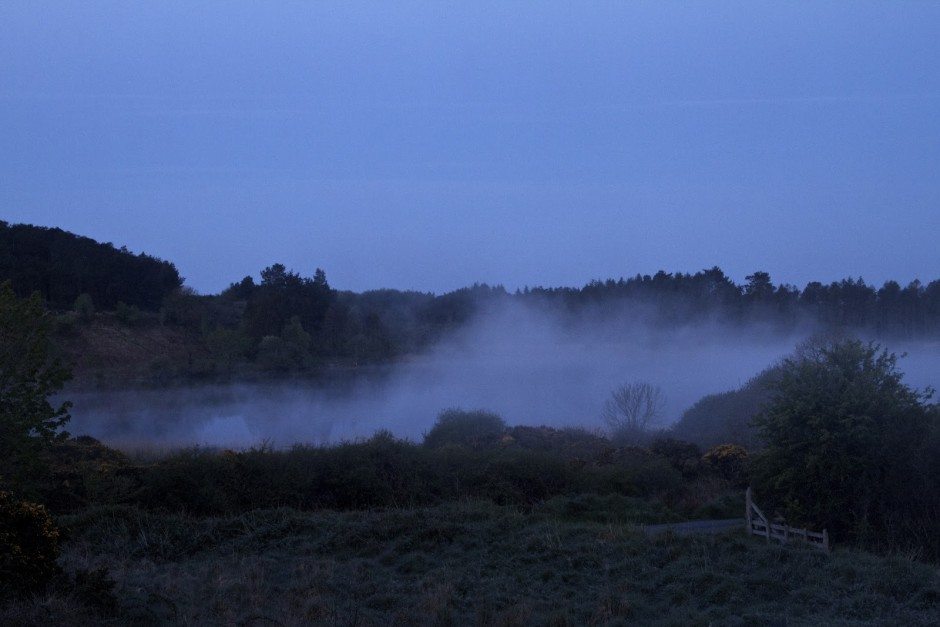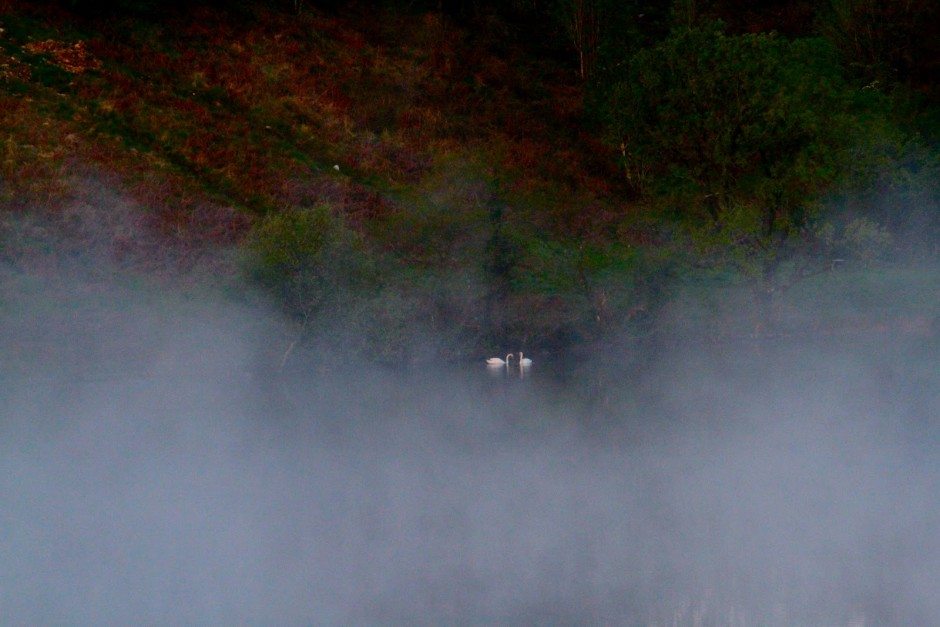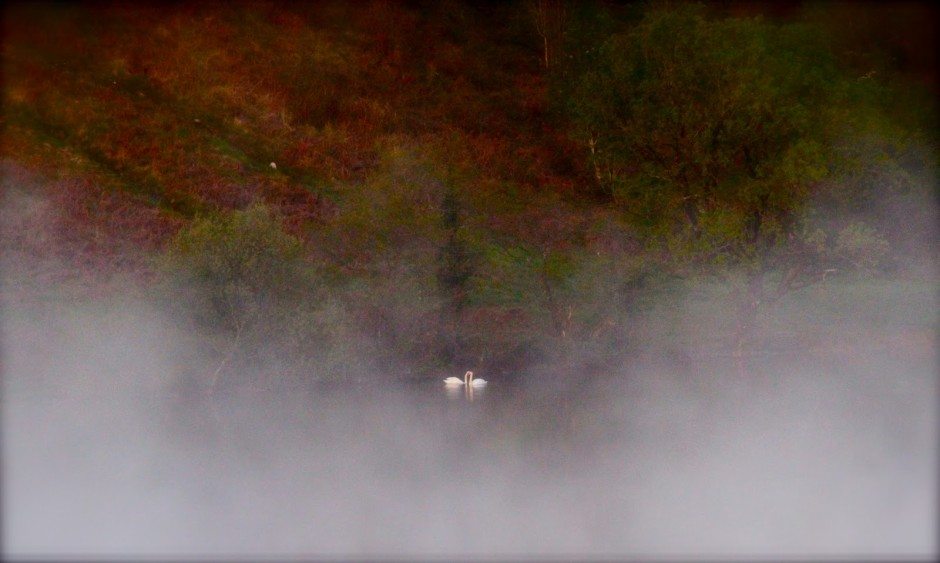 It's early, 4 am. It's going to be a good day, the darkness is a kind of blue.
A spooky mist is rising from the lake. As the sun starts to brighten in the east it gradually takes on a warm tinge. It is very cold but the wafts of mist promise the warmth of summer. The small cauldron of the lake is steaming into life this May morning.
Two swans slowly make their appearance. At first they move closer together as if in an embrace and then they head in different directions, one south, one north.
Out of the darkness the day fully arrives as usual and all the sleepyheads begin to emerge everywhere and greet their loved ones.