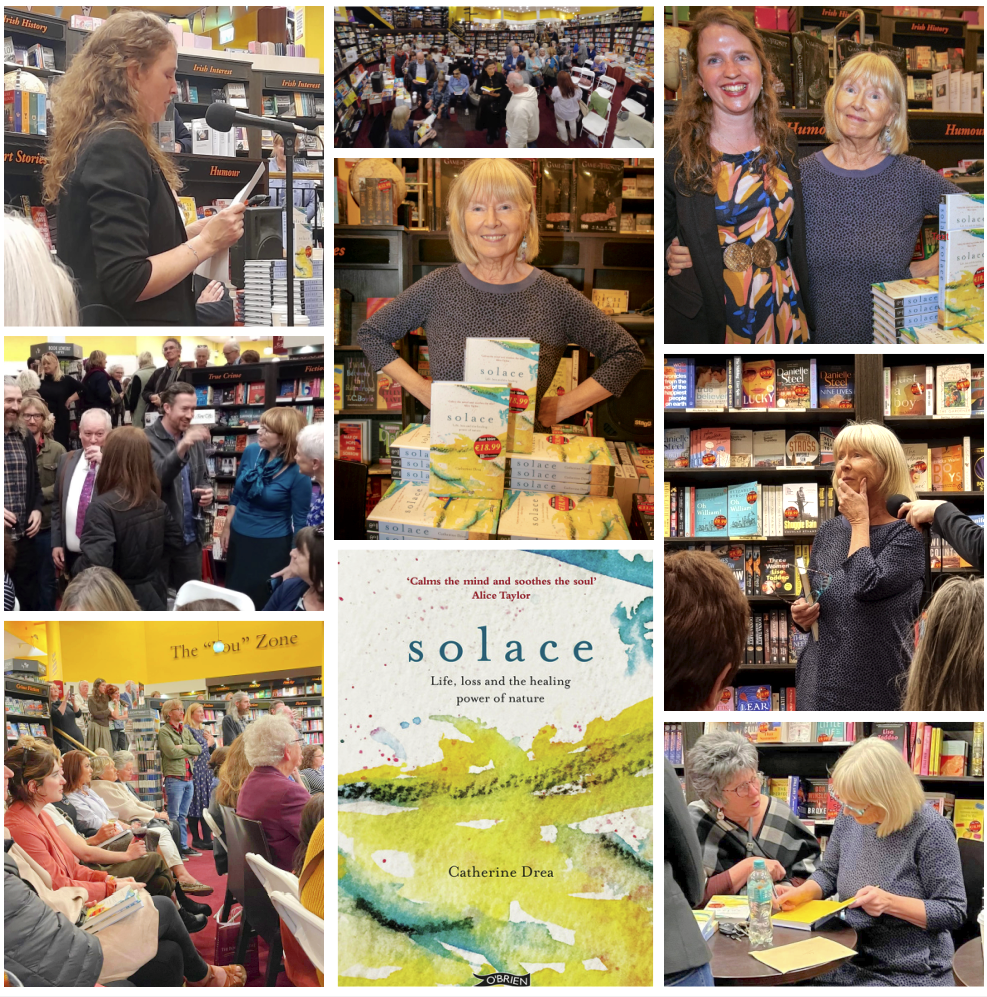 So just between ourselves, my book SOLACE-life, loss and the healing power of nature is now published, running wild and free in the world. It's been an incredible adventure so far. I was amazed when Michael O'Brien of the O'Brien Press phoned me to say that he wanted publish a book with me. It was literally a kid in a sweet shop moment, irresistible on every level. Sadly Michael passed away a few weeks ago. He was a legend in publishing, an incredible support to Irish writers and will be sadly missed.
At the start, the book was sketched out in a series of diagrams and drawings. I knew that it would be called Solace from the beginning and these sketches arrived almost fully formed. The challenge of writing 45,000 words was daunting but as I created the skeleton of the book, it was then a matter of allowing the images to inspire a narrative. The hardest part was choosing the photos. As you all know I make a practice of photographing most days and have hundreds of images to choose from. I ended up picking photos that I felt an emotional attachment to but I also had to resist having a hare on every second page!!!
Solace was launched in the Book Centre, Waterford  by my dear friend Mary Frances Ryan, the Editor of the Waterford News and Star.  Mary Frances and Kunak McGann from the O'Brien Press had me blushing with all their wonderful compliments. I had to resort to quoting Micheal Longley who said compliments are great as long as you don't inhale. But I think I did inhale deeply!  Everyone who came was so warm and supportive that I was overwhelmed. I had my few words written down, but all of a sudden when I stood up to speak, I was tongue tied and my eyes could not focus on the notes. Instead I jumped into reading three short pieces from the book and this settled my nerves. It's all in the book I told them as my brain was wiped clean of names and the list of thank yous I had prepared so I went all 'off the cuff' instead, which in the end was probably better.
My favourite part was meeting people individually, having a chat and signing their books. I'm happy to do that with anyone anytime. I had a good giggle, was able to whisper to them that I was having an out of body experience and give them a big hug. In the end the launch turned into a bit of a post pandemic hugathon.
Writing the book was a joy and although I'm not one for being in the limelight, the kindness and support of everyone is making the promotion of it a bit easier. I've done a couple of radio interviews and last week I was a guest at the Redline Festival in Dublin, where I was invited to be interviewed by author Claire Hennessey. It was a breath of fresh air to me as I am far more comfortable in informal settings and Claire asked great questions.
I'm going to share a few links with you so you can get a flavour of the book. First of all is this wonderful review by Corina McNally and a Beginner's Pluck feature by Sue Leonard from the Irish Examiner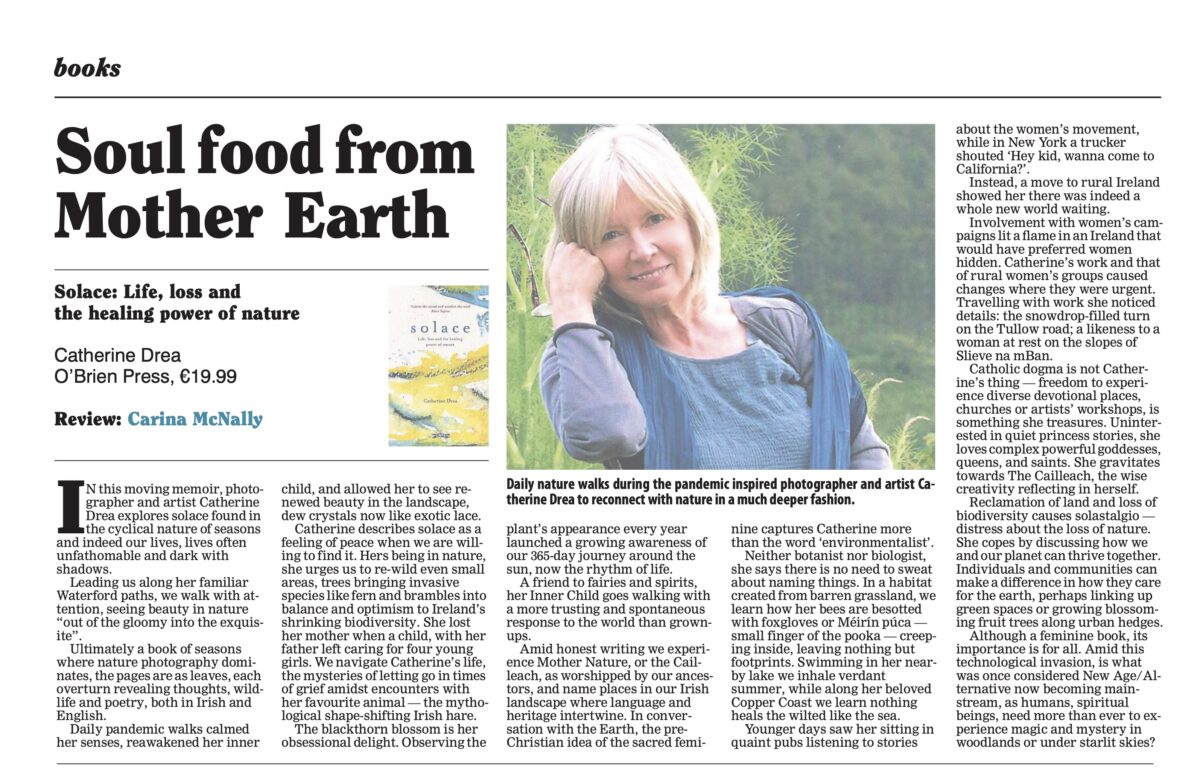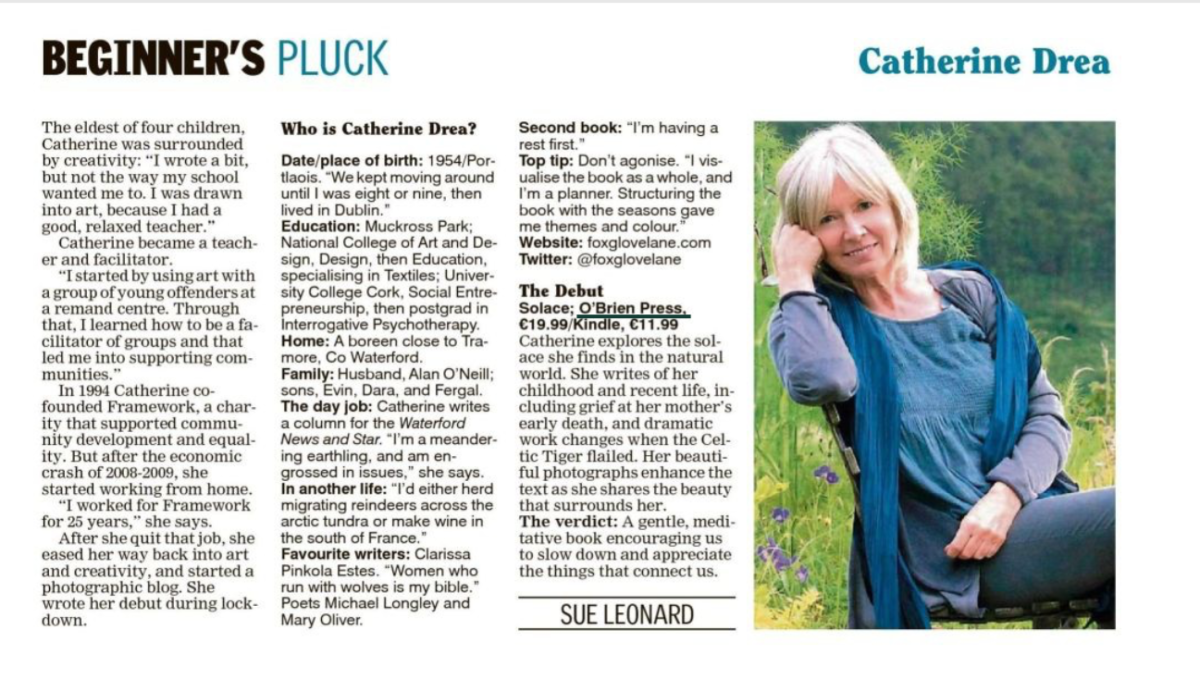 You can read an extract from the book on the RTE website here and you can hear me reading the first page of the book on the Books Ireland website here.
Also read about the making of the book Solace on the Irish Times website here
As always, thank you to so many of you for your wonderful messages of support. In summary it's quite a blast being a first time published author at the ripe age of 68! Is there more to come? Well Micheal O'Brien told me I had at least ten books in me, but in the mean time I'm determined to return to a quieter life, for a while anyway.