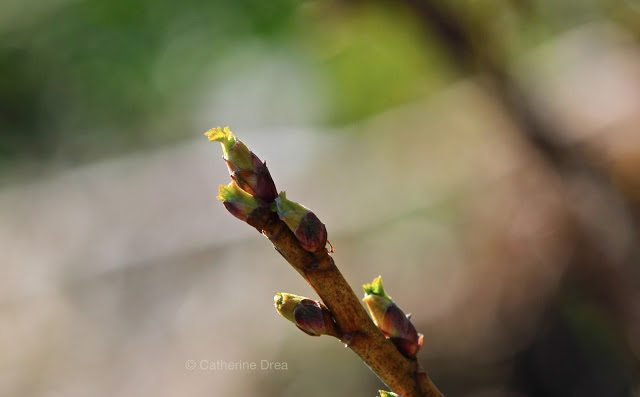 At first it's tentative. One foot in, one foot out. The icy winds don't help. The community has retreated. Keeping their heads down.
Winter is steadfast in it's stagnation.
Then suddenly all bets are off. We start to re-emerge, stand on corners and chat, bend down and pull a few weeds from the path, smell the primroses. Spring has arrived with buds, catkins, new leaves and birdsong.
Meanwhile the lower field has been cleared of every messy thing that I loved. They are making it pristine for planting the greenest of grass. This is all they want now, progress and pasture. My increasingly wild couple of acres are becoming a blot on the landscape of "lawns" for horses. This garden the last bastion of cover and wilderness, briars and gorse, seed heads and sceachs.
Where is the sense in wilderness anyway? No sense that can be explained maybe. But wouldn't we all thrive better if we could live and let live? Disturb as little as possible. Permit, with all our big headed power, the tiny mouse to shuffle aimlessly through the undergrowth, even though when we meet her head on we might shudder……