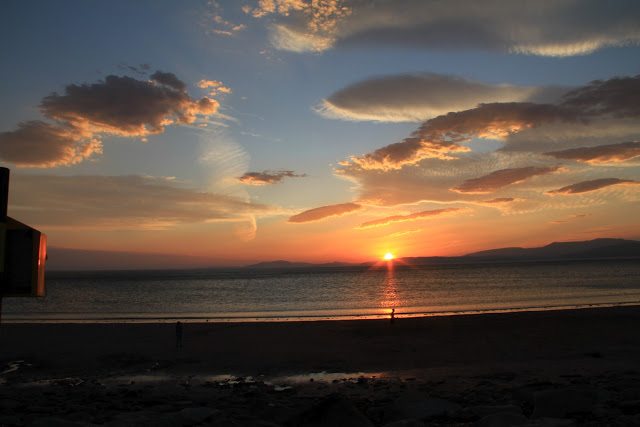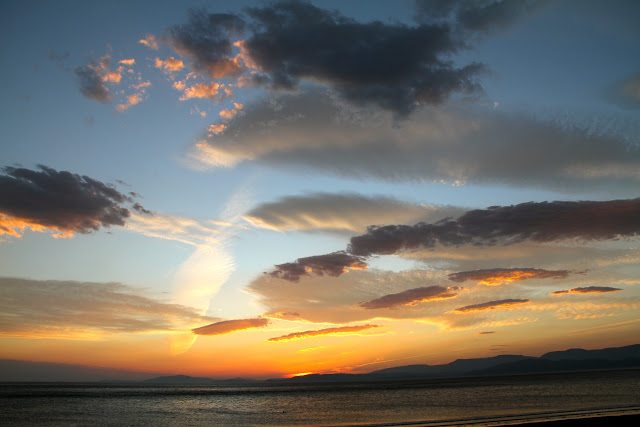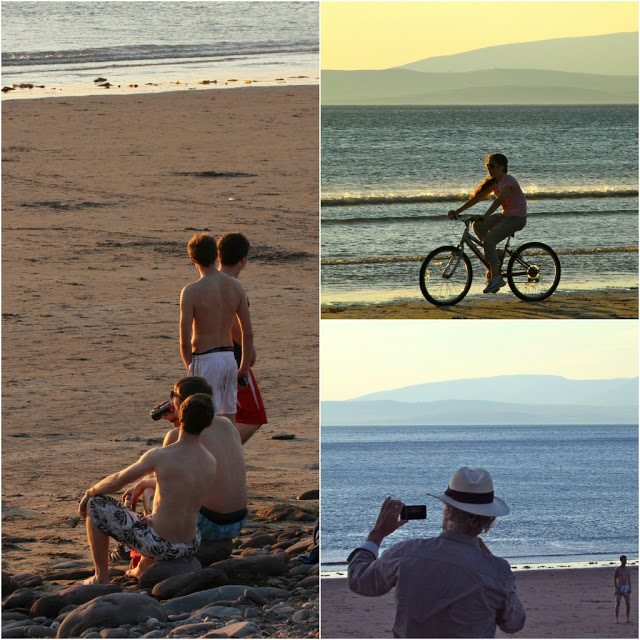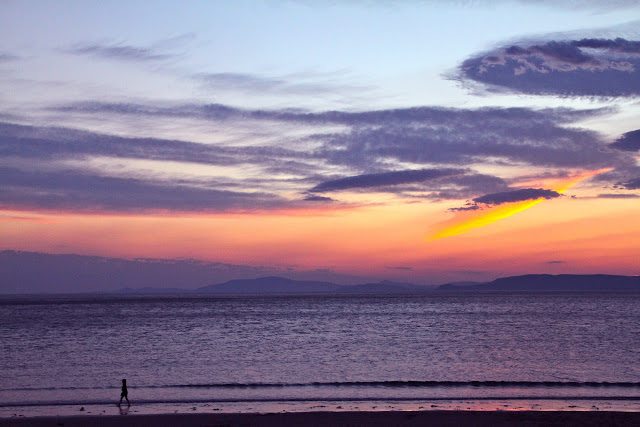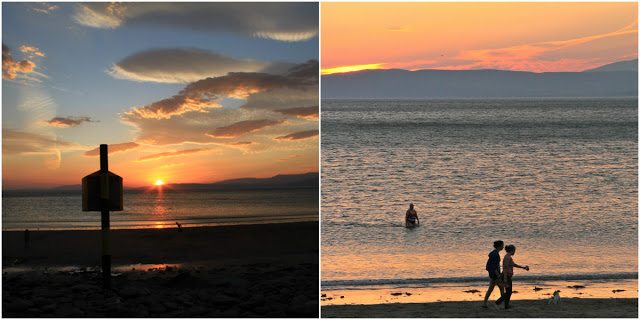 Special times come and go so fast. The one beautiful evening this summer. That last photo opportunity of the day. The final moments of the slithering sinking sun.
After a pet day on Rossbeigh Strand, that elusive sun is tracked until it's very last golden seconds of light. Lads stop playing football on the sand and have a few beers. A woman lingers at the water's edge of her evening swim, absorbed. Now the cameras of all shapes and sizes are lined up and at the ready.
It seems as if we all pause…..and just at that moment, there is so much love and gratitude for all of this, so much, I think I can feel it in the air……….