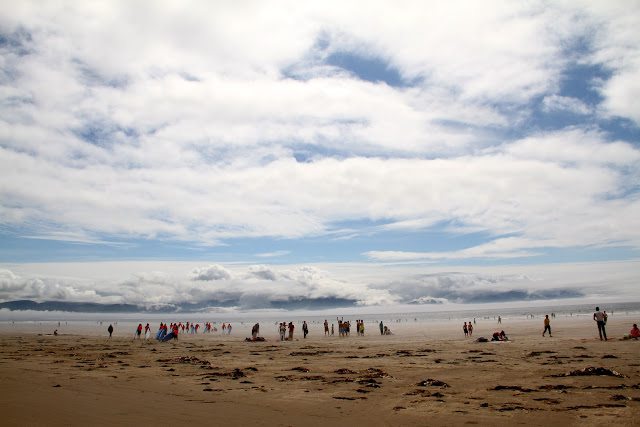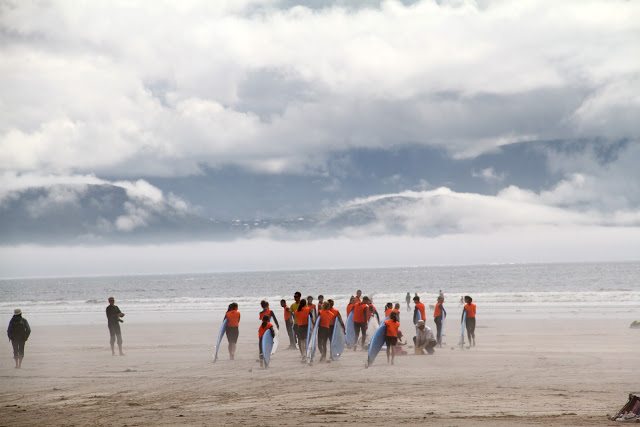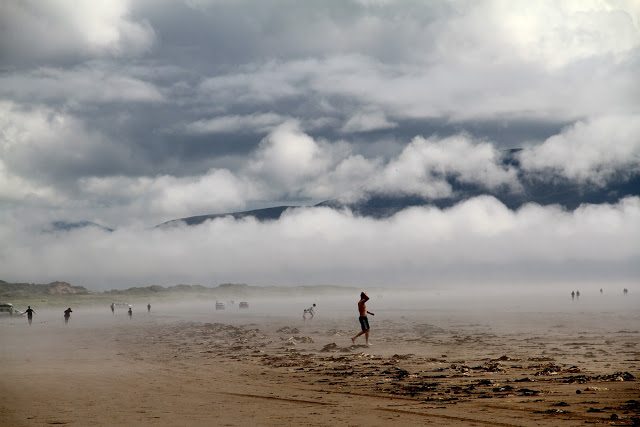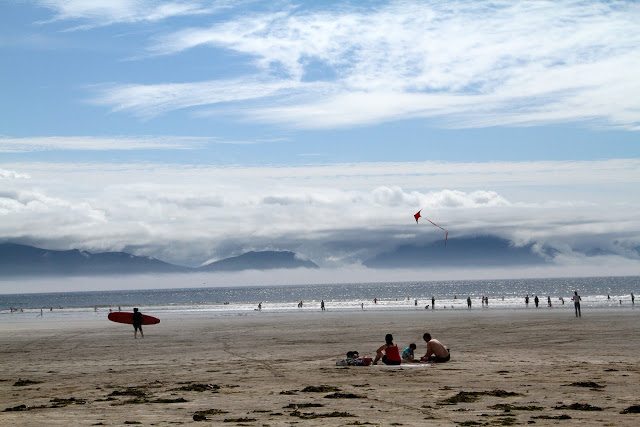 There were 5 kinds of weather in that sky and the mist hanging over the mountains made the beach disappear in an endless haze. Sun filtered through from time to time and the surfing classes, picnics and family gatherings continued, in spite of sprinkles of rain, thickening fog or sand blowing…..
We could no longer resist a dip in the Atlantic. Balmy salt water and soft waves. An eery light that made the whole of Inch Beach look like an alien planet.
I let the sea water and the dramatic ocean bay of weather sweep over me. The silky sea, the cool sparkly dazzle, the dark mountains and those busy beings like so many ants, undertaking a thousand happy tasks………and in no time, I began to forget…….