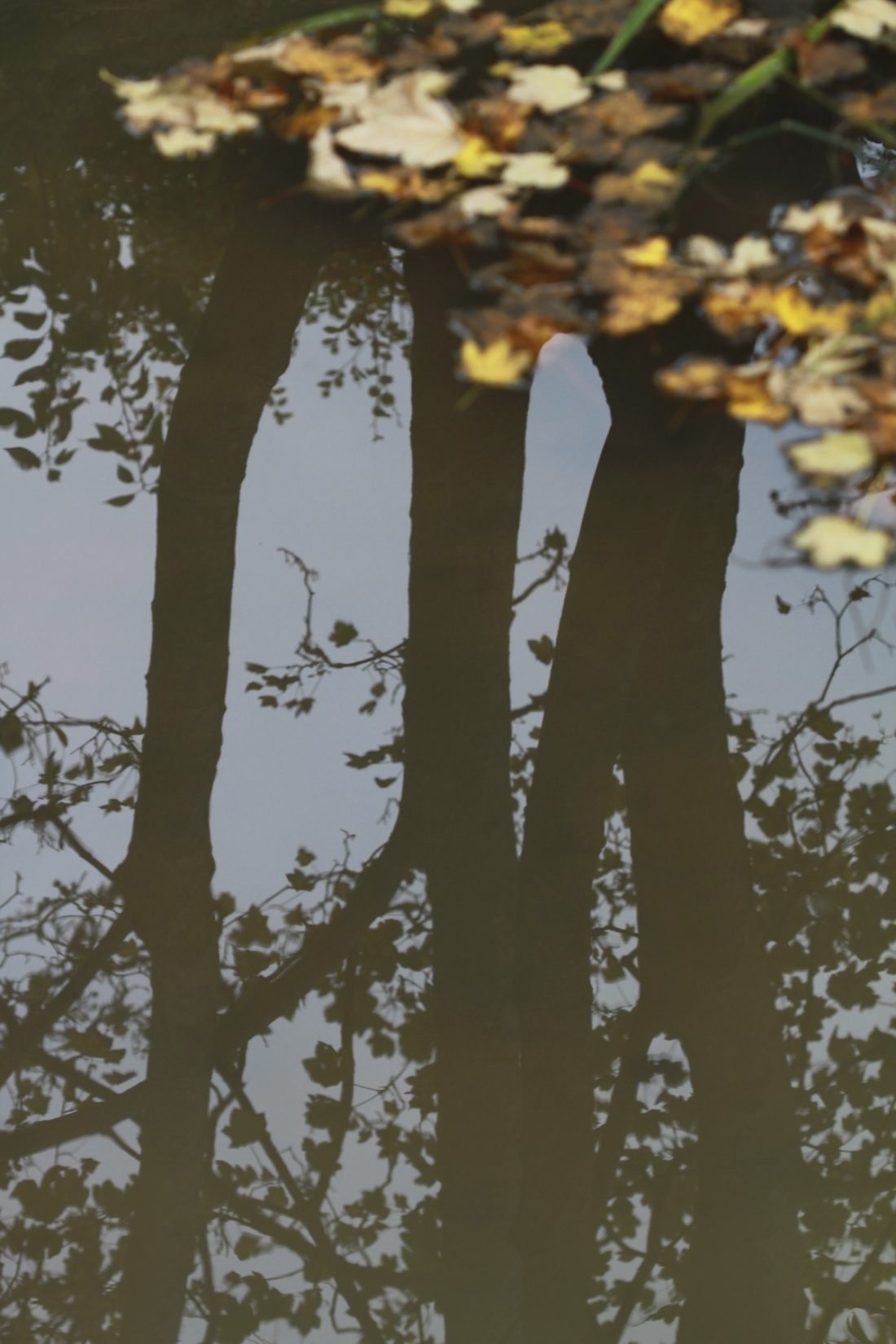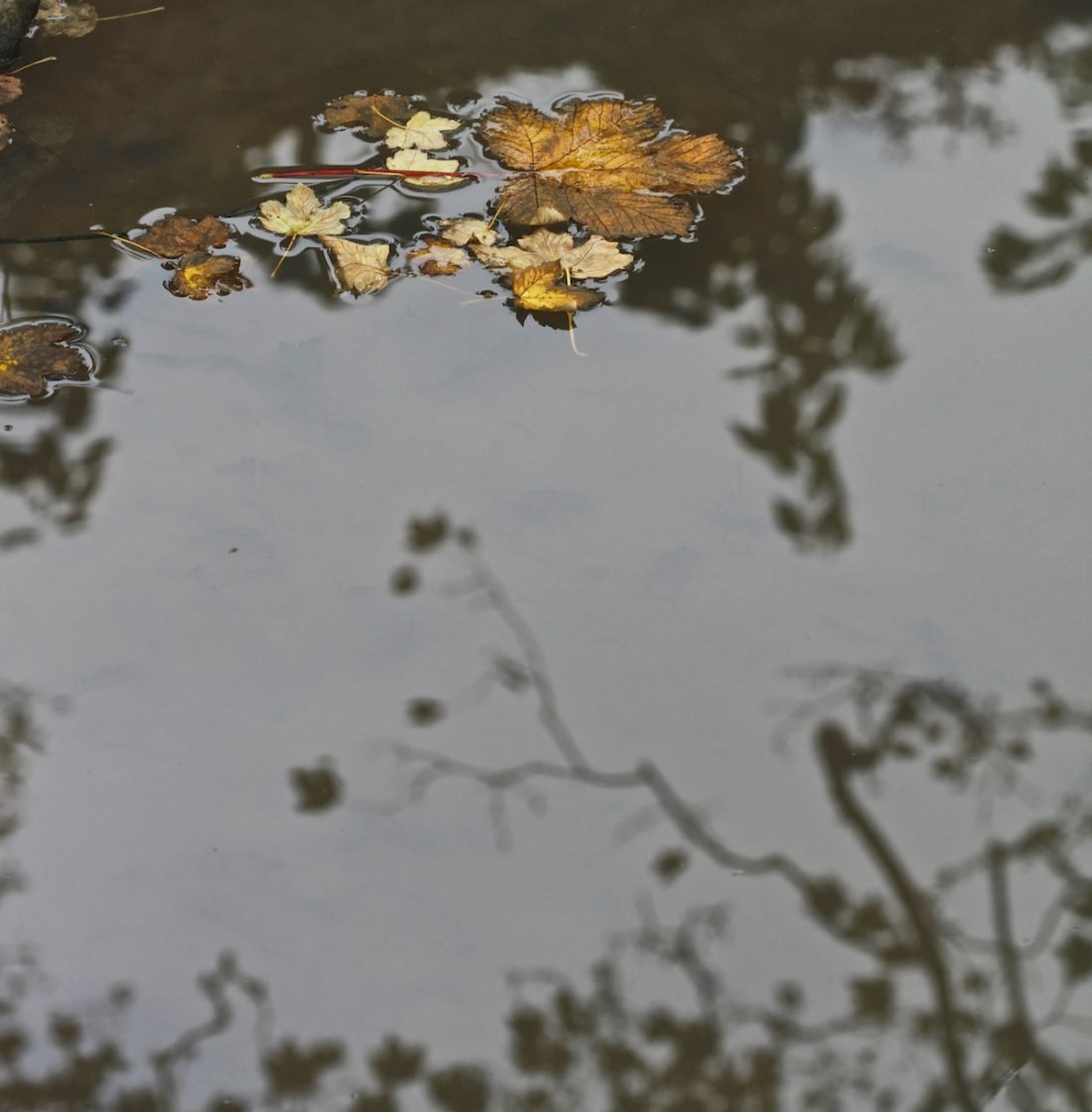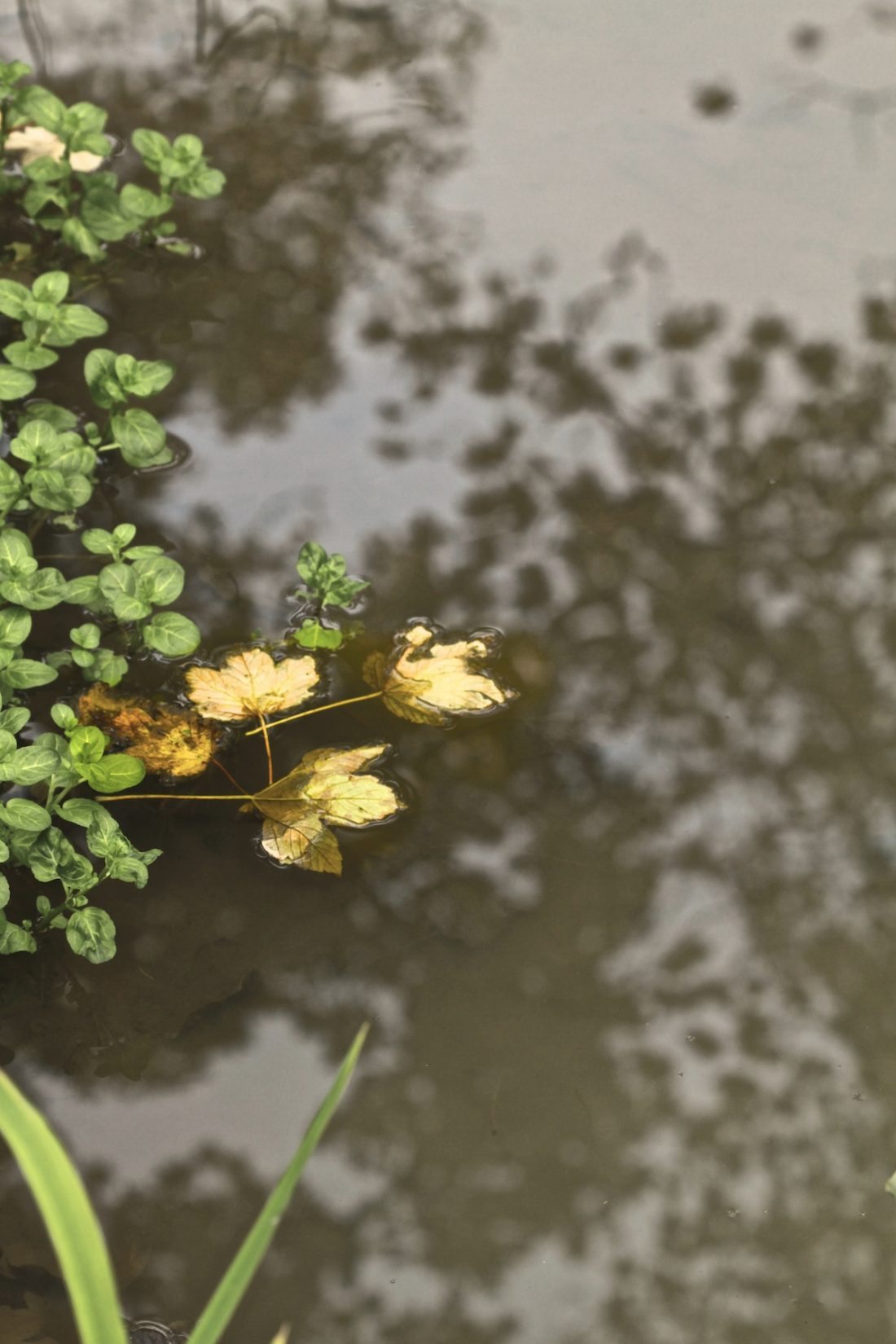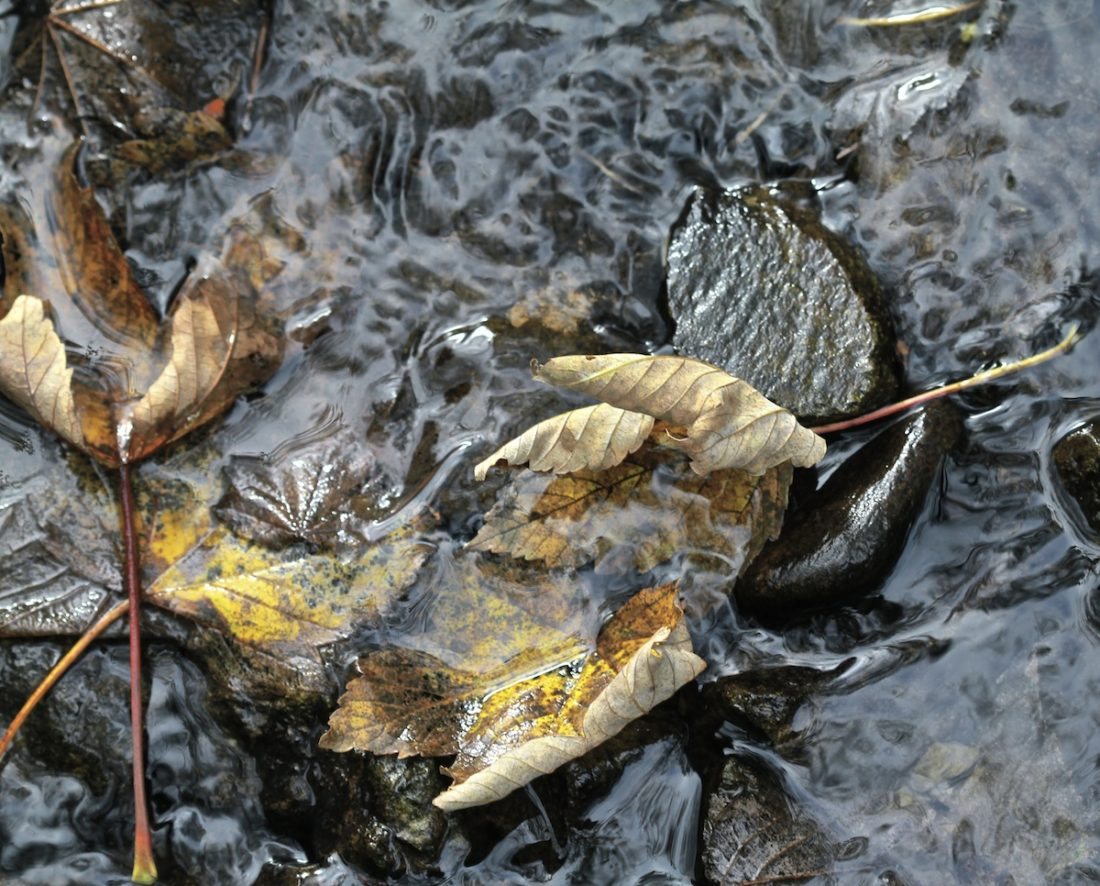 "All water is holy water."
― Rajiv Joseph
There are five layers.
What is in front of my eyes; this pool. What is floating on the surface; these leaves. What is reflected in the pool; some trees. What is lurking underneath; the deep. What is over my head; diffused light.
There is colour, shade and contrast. The movement of water and fish. The sound of lapping.
The dark and the gold, whispering.