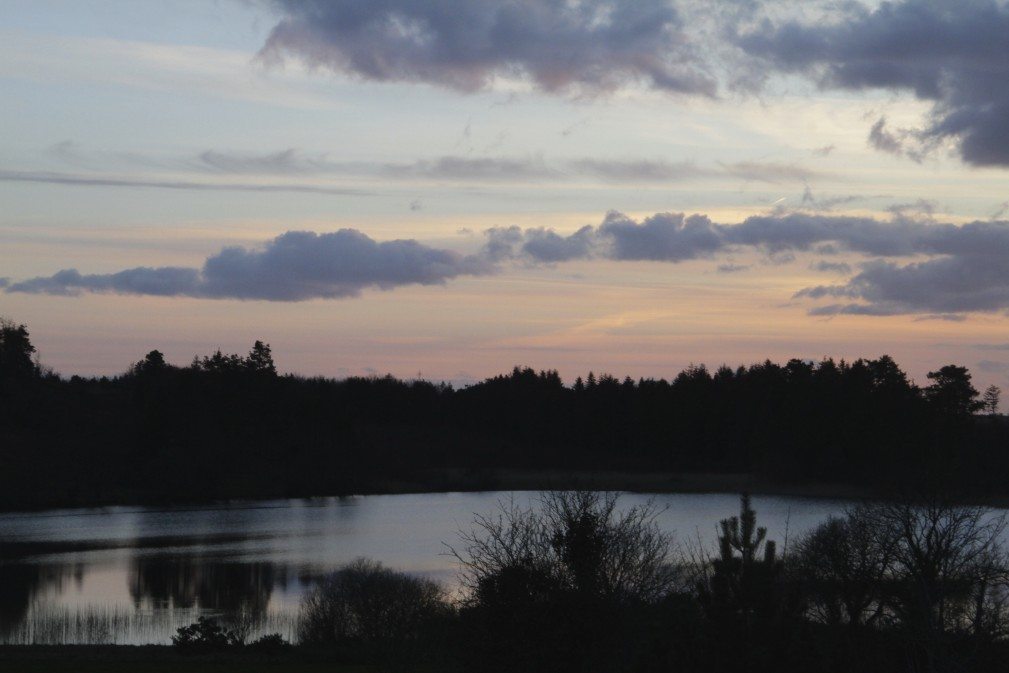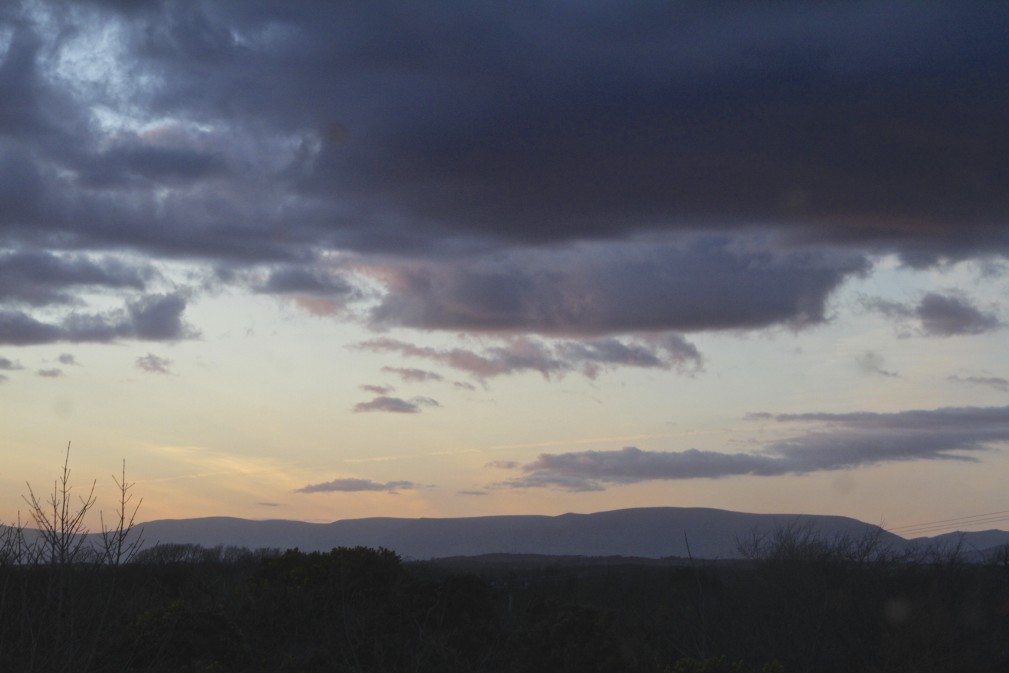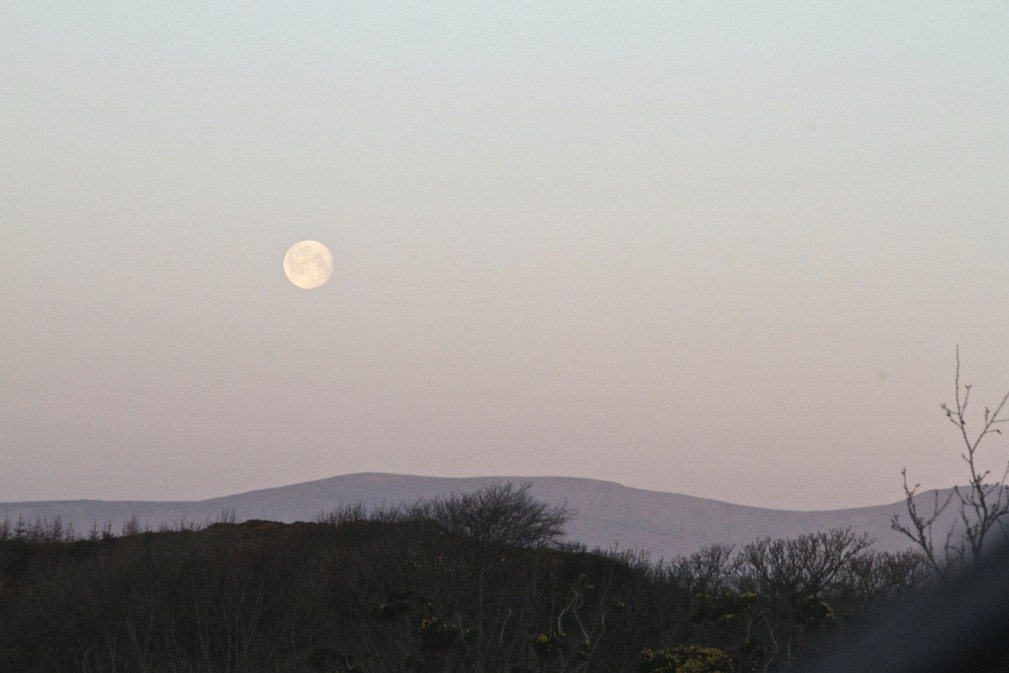 This morning, the beauty of another day. Small things, coffee, toast, silence. And how amazing is fruit? Having choice? Banana or blueberry? Egg or beans……..?
The sun in the east, the full moon setting in the west. The faintest pastel pink in the sky at the horizon. The same view but on a new day. A day anyone would get up out of bed for, a day that would lift your spirits.
And even in the moment of gratitude, the arising and unsettling longing for a taste of London, or Berlin or New York. And the smell of streets and the wonder of faces passing, fleetingly on a stairs, on a train. The grime of activity and toil.  A moment of concrete towers casting shadows on steamy sidewalks.
And as soon as I was there, drinking hot coffee and wearing cool black, a flash of the snowy soft Comeraghs or the silver of the little lake might suddenly overwhelm me. And I would have to stop myself thinking about it with that lonely tiredness. And I would be sick of standing up straight and wearing confidence like the highest of high heels. I would feel myself slipping back into the everyday oblivion of an overgrown meadow, dreamily watching the light of the world flit by in seconds, minutes and hours……
And it's like every new day I have to decide again, that this is it. One small patch of earth where I seem to belong……and all the sides of it that I don't even understand……….