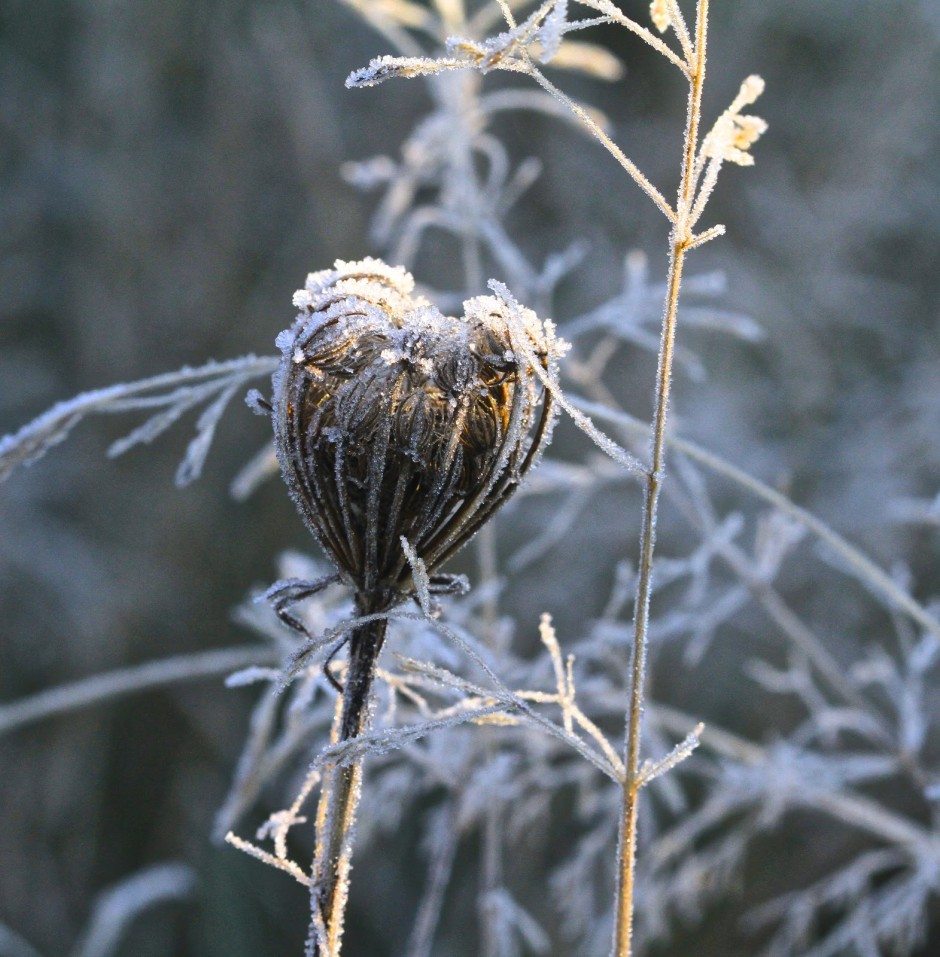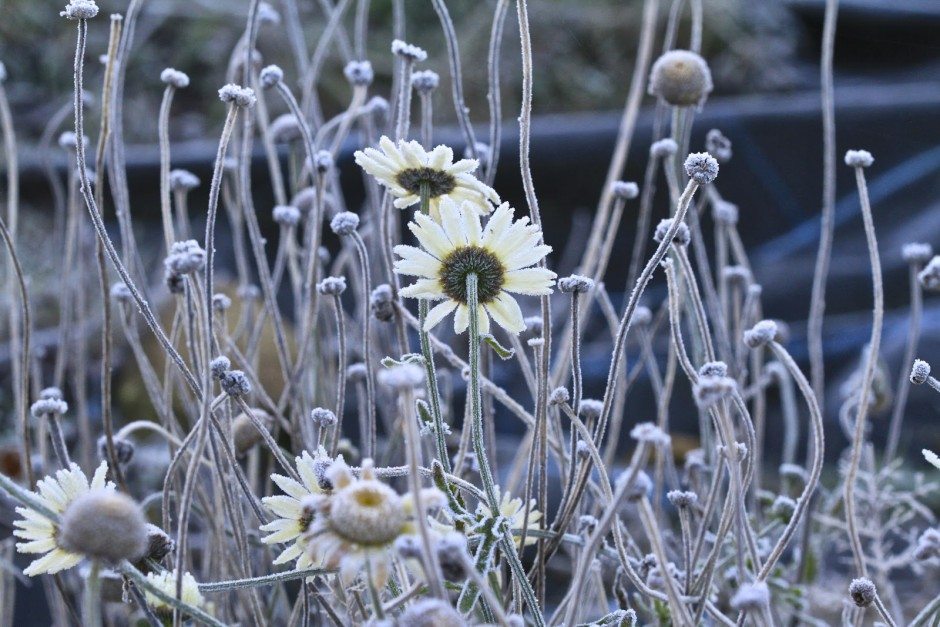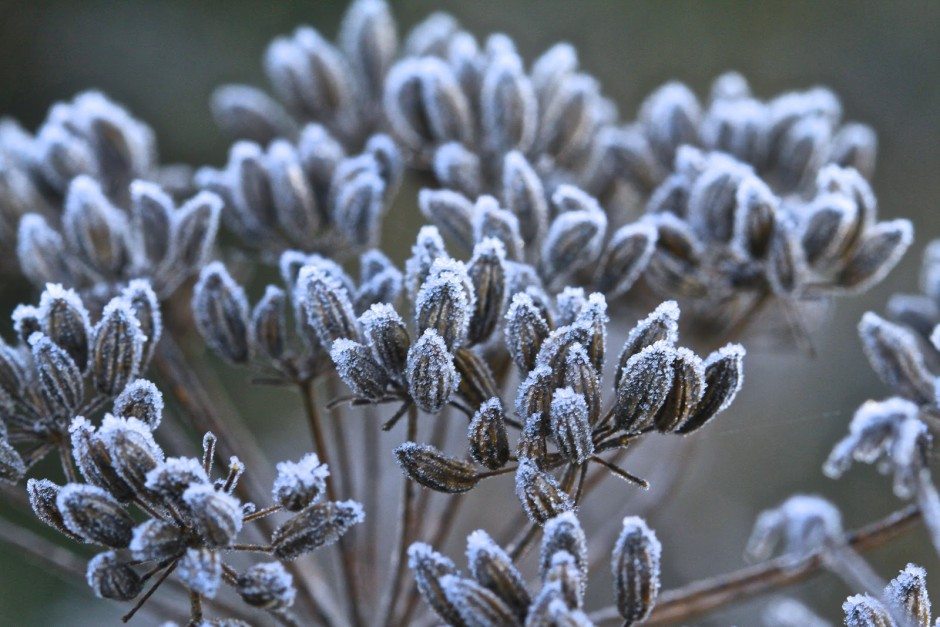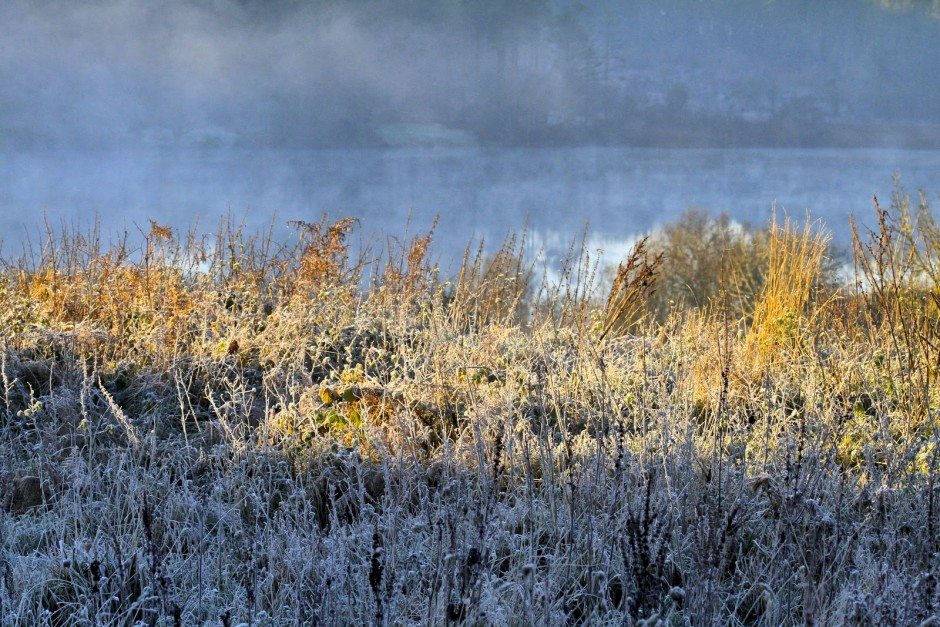 The sky changes by the minute. As I am writing this, the calm ice covered landscape I was loving this morning is being battered by a westerly gale and driving heavy rain. Unsettling and mind numbingly grey to boot.
I could complain, moan, slump. Every part of me wants to go horizontal, hide under the warm duvet, dream about Greece. The evening is setting in again and the heat will have to be cranked up another few notches.
Winter can sometimes be a matter of holding on for dear life until the light returns. A time of hibernation and low energy. So I write out the slump here and ride out the darkness in my head. A combination of gritting the teeth and letting go the effort.
The news is bad here but worse in other places. The fragility of life and the lack of certainty seeps through every bit of the veneer. Uncontainable.
The silvery foliage I snapped in the frosty early hours lights up the screen. I put on another pair of socks knowing that the only thing to do is get back to work.