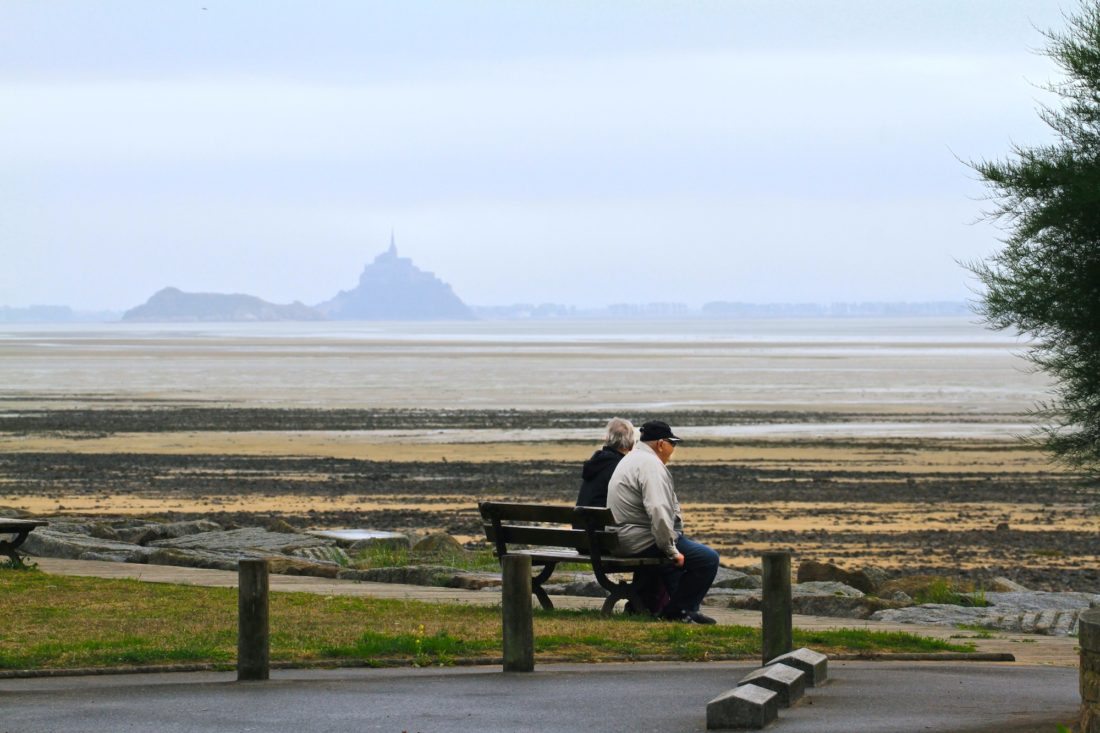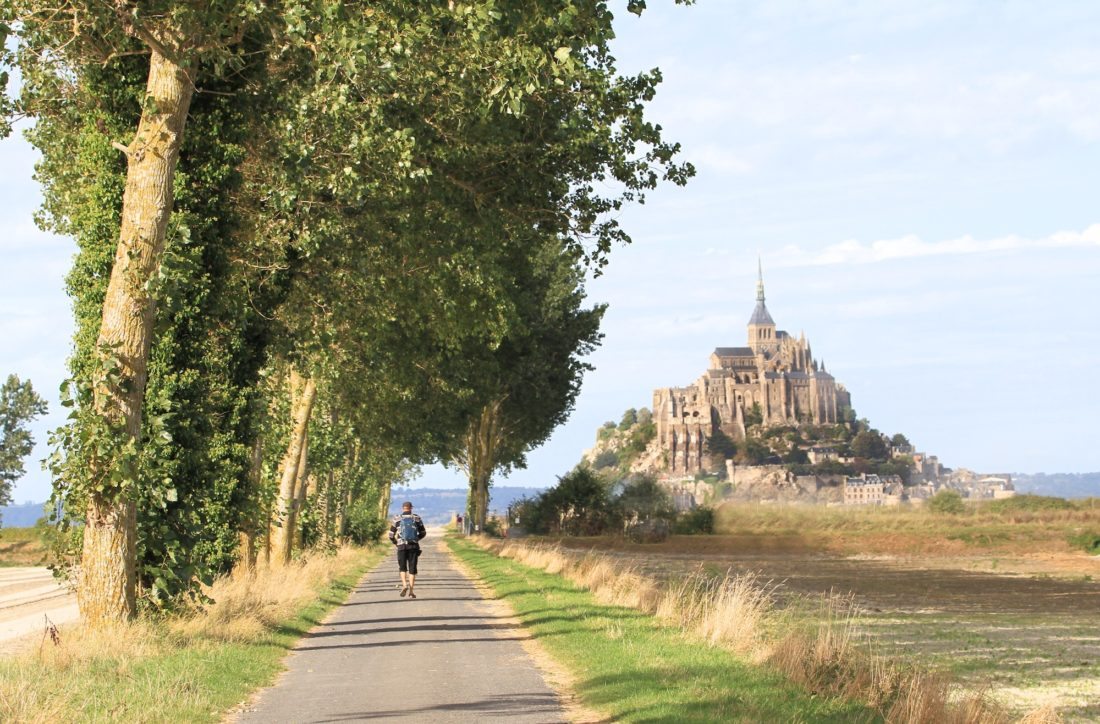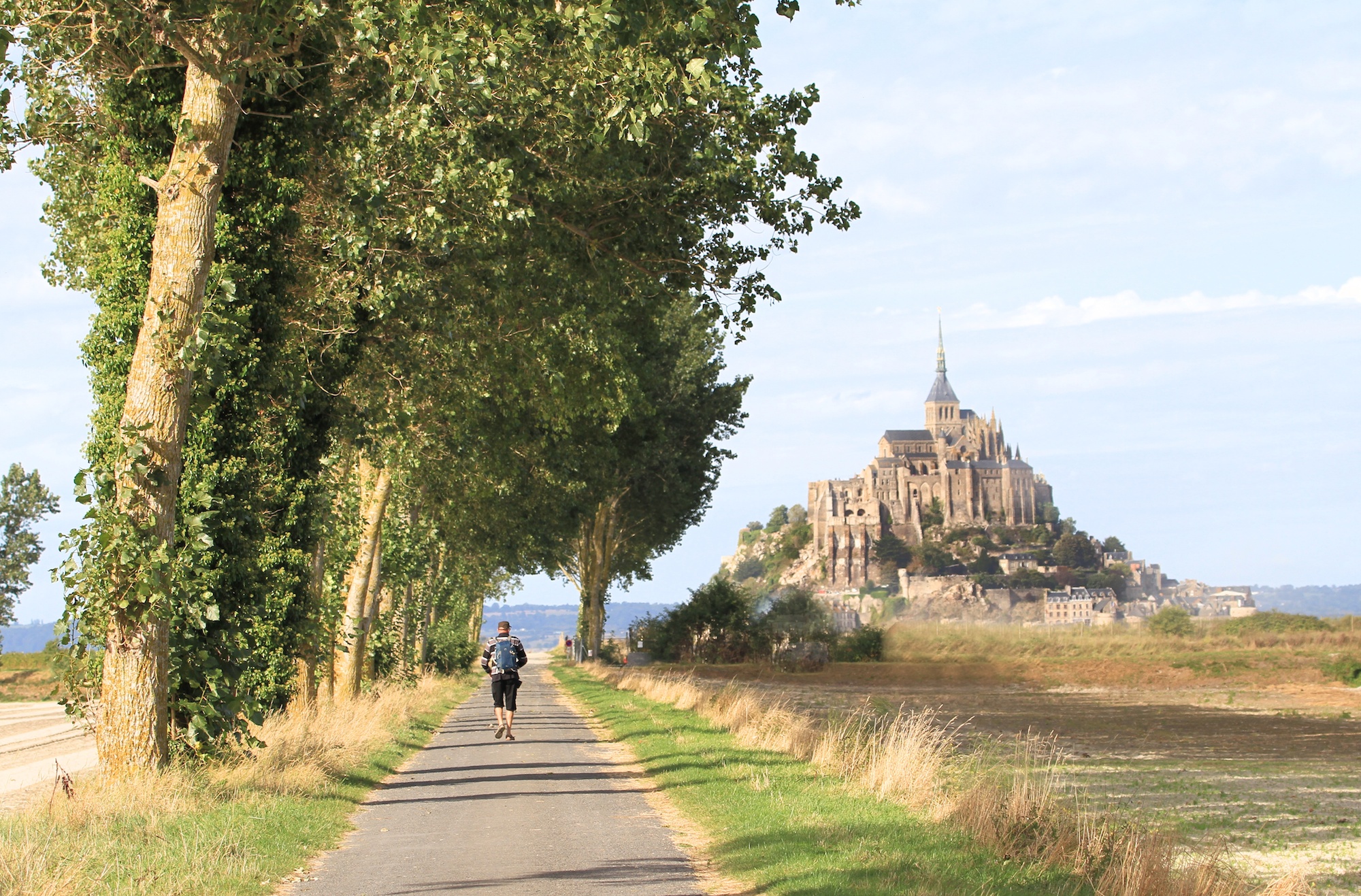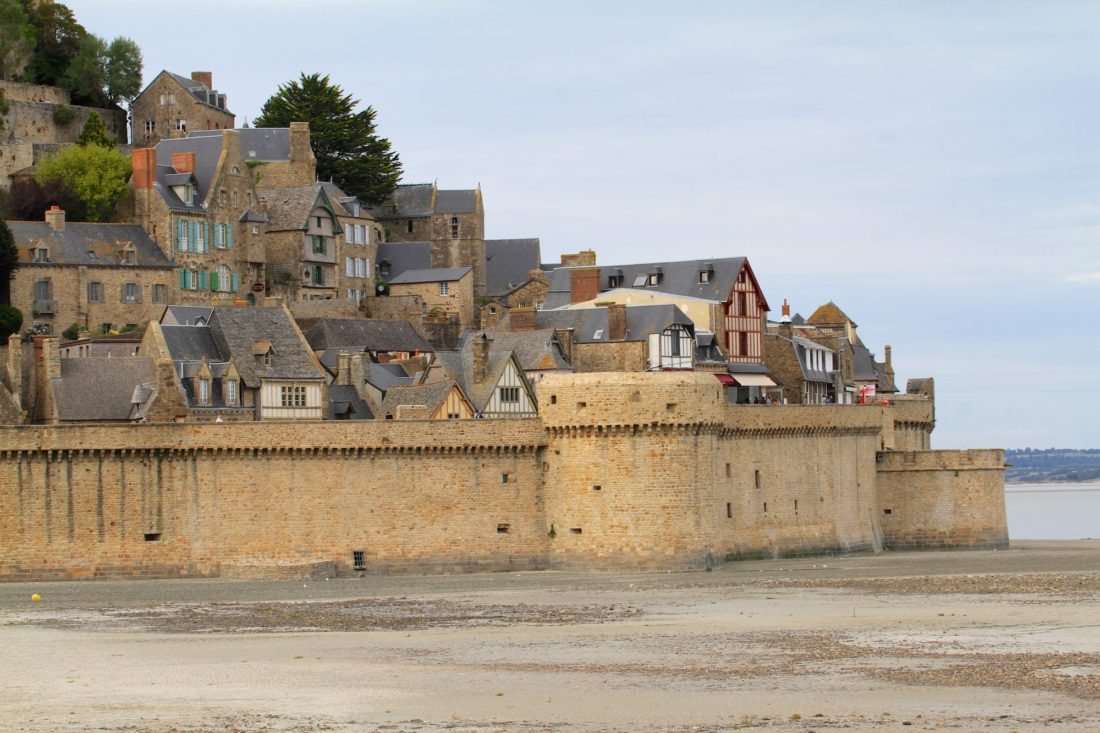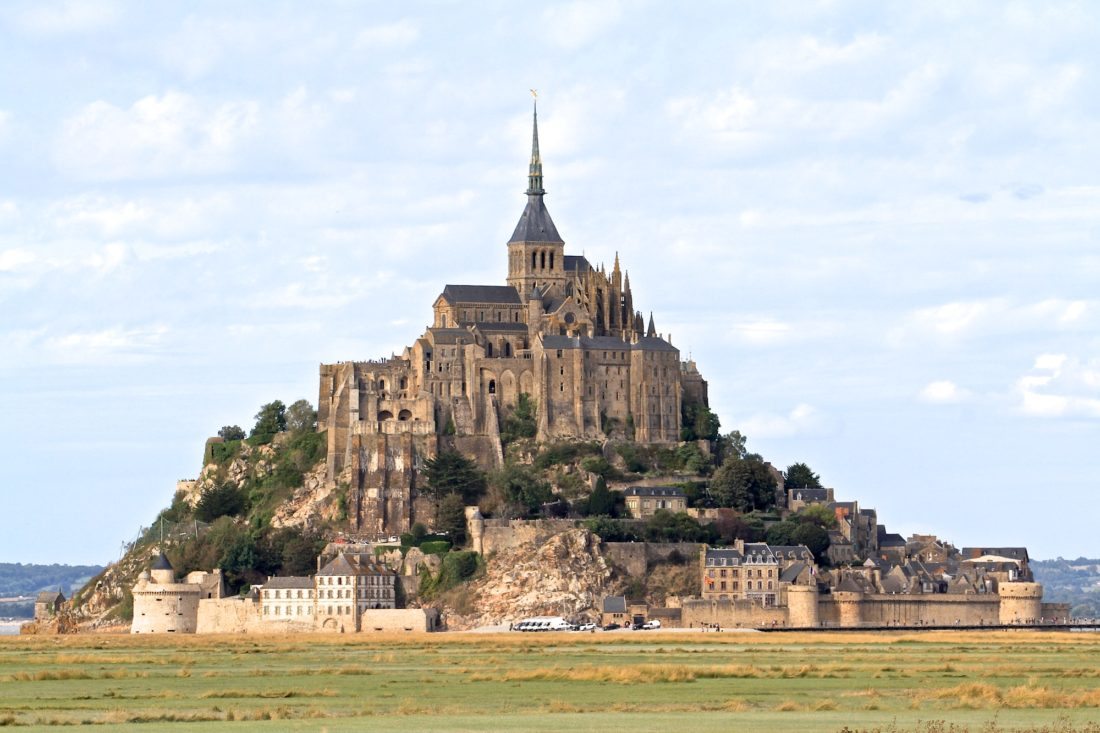 For whatever we lose (like a you or a me),
It's always our self we find in the sea.
-e.e. cummings
During the last week in France, Mont St. Michel becomes visible on the horizon and gets closer every day. It towers over the bay, between Normandy and Brittany, and as many times before, it is the last stop before the final turn for home. After having the sea as a constant companion, it's hard to let it go.
A cooler Autumn breeze is beginning to drift through the long grass but I am still reluctant to commit to the last leg of the journey. Is there something about travelling that fits? Maybe it's just that escape from the everyday helps us to forget the challenges of surviving the grey northern winter.
I have a decision to make when I get home. If I had three wishes I would stay here in this fairy tale world, only waking up to reality when I had to. Alas, magic wands and fairy godmothers are in scant supply, and the ticket for Ireland says the time is up.
That decision is looming. The ferry home is in sight. All will be well. Just stay close to the shore.